Are you familiar with Chef Ben Ford? You may have seen him on TV and you're probably very familiar with his father, Harrison Ford's acting career. Ben is known for his focus on sustainability and for his feasts featuring whole animals.
As a vegetarian, I wasn't sure that Ford's Filling Station was going to be a good choice for me. With a quick glance at the menu, I found several animal-free items that I wanted to try. I can't remember what my cocktail was called, but it had lemon and mint in it and it was delicious.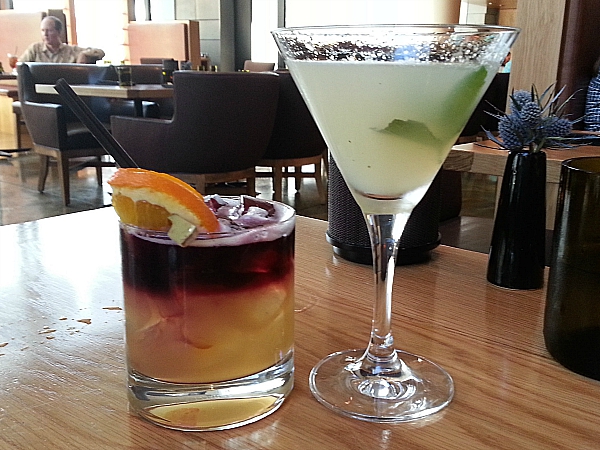 My niece and I ordered several food items to share. The roasted beet salad with goat cheese was delicious. There is a peach and burrata salad on the menu that I'd like to try next time.
We followed that up with a grape and gorgonzola flatbread and a whole roasted cauliflower with a generous amount of capers. Both were fabulous and they were more than enough to fill us up, but our server suggested dessert and we had to try the cappuccino cookie sundae.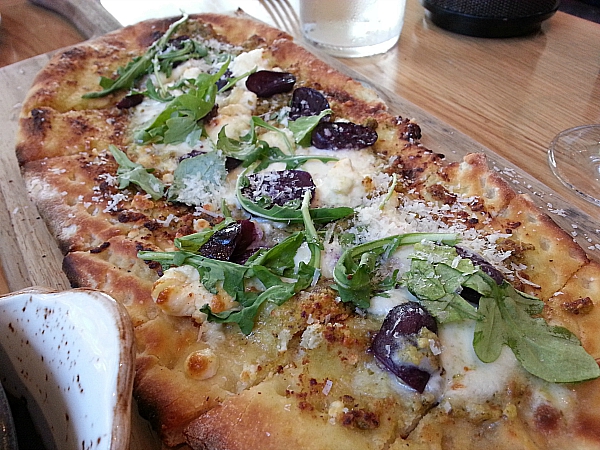 The restaurant is conveniently located at the Marriott at LA Live. I was at the Ritz Carlton and from there could walk through the Marriott to the restaurant without going outside. I had an early reservation. It wasn't crowded when I first arrived, but did get crowded as people arrived for dinner before the show that was at Staples Center that night. I'd recommend a reservation to be safe.
Ford's Filling Station has a comfortable atmosphere to go along with the excellent food and service.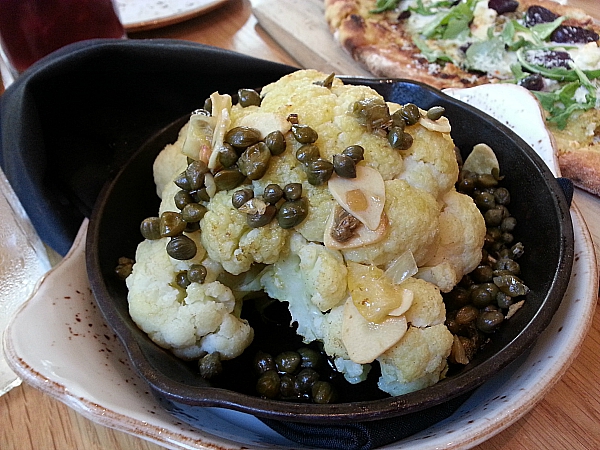 Ford's Filling Station
LA Live
900 West Olympic Blvd.
Los Angeles CA 90015
213-765-8600