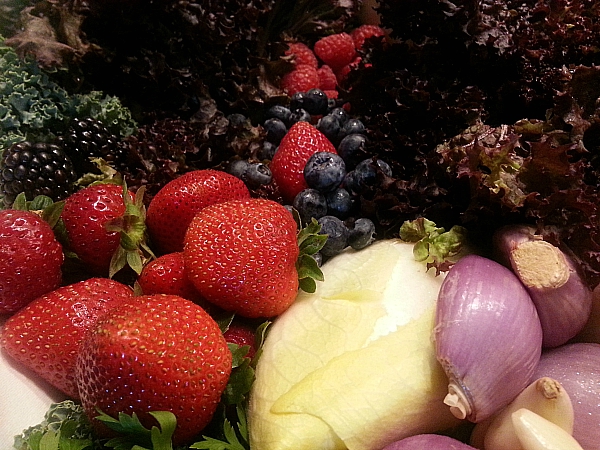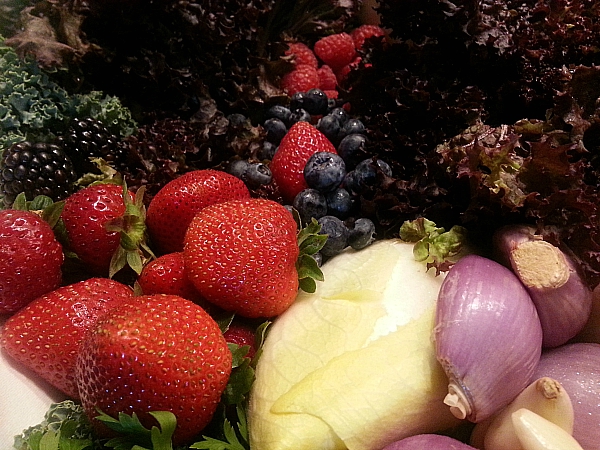 It's always great to learn more about food, so I had a great time at a Napa Rose cooking class in Downtown Disney at the Disneyland Resort.
I have stayed at the Grand Californian, and have been to the Disneyland Resort more times than I can count. However, this was my first time at the Napa Rose Restaurant.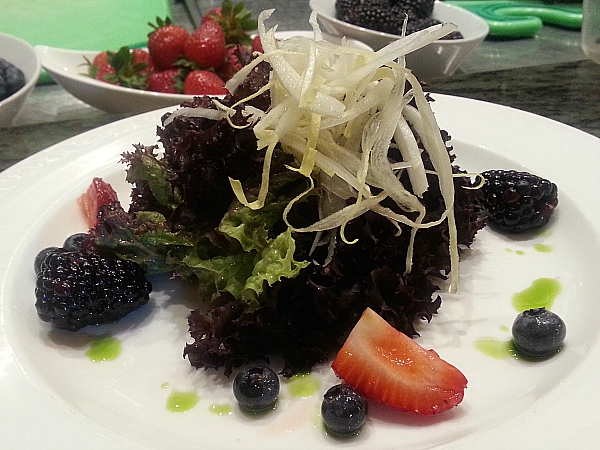 Anaheim was filled with health minded people for the Disney Half Marathon Weekend and Cigna arranged for a special cooking class at Napa Rose.
I was able to get a behind the scenes look at the restaurant and learned how to make a variety of dishes from their experienced staff.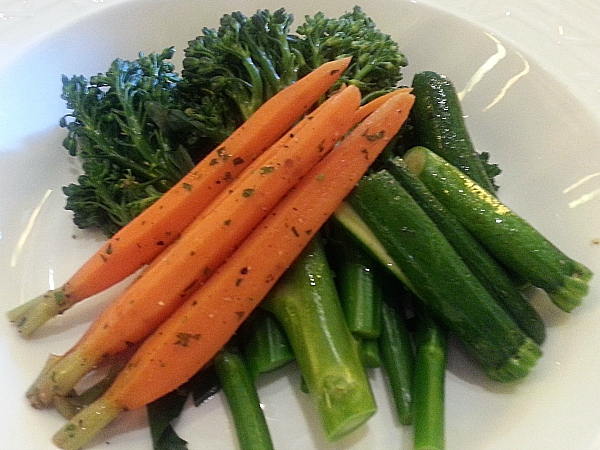 The chefs at Napa Rose make good use of fresh seasonal fruits, vegetables and herbs. The menu changes to reflect what's currently available.
Chefs did demos of a fresh berry salad, chicken and vegetables and peach cobbler. After I learned some new techniques, I enjoyed a delicious lunch.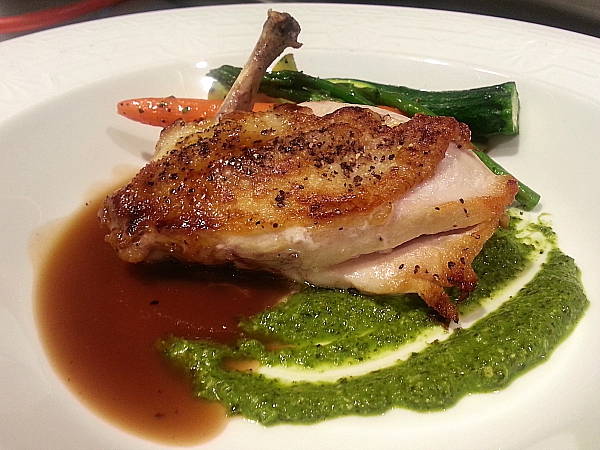 The salad was my favorite part of the meal. The house made honey mustard dressing went well with the berries and greens.
When we focus on seasonal produce, we can make meals healthier!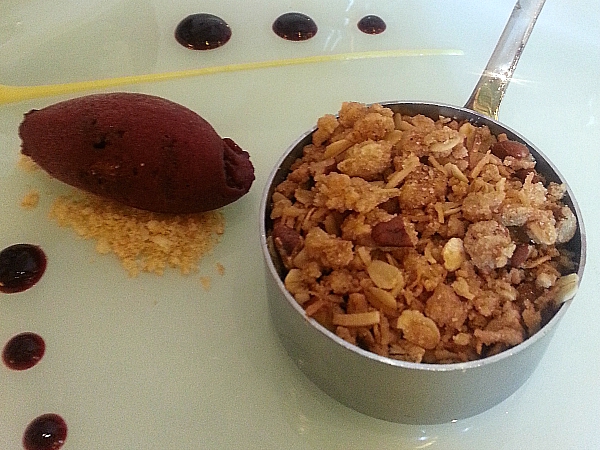 Napa Rose
Disneyland Resort
1313 Disneyland Drive
Anaheim, California 92802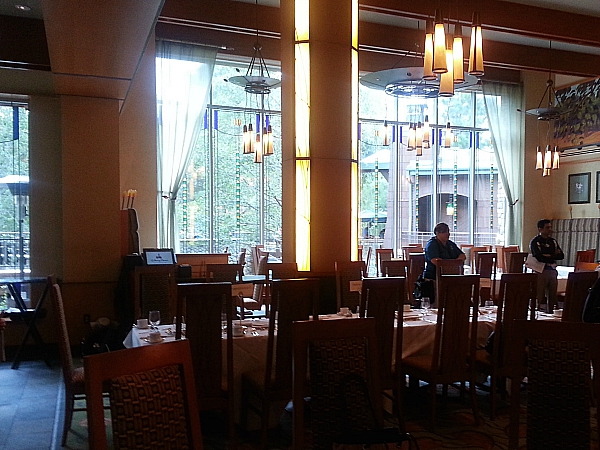 Check out my other Disney articles, so you can get more pixie dusted inspiration. Also, take advantage of these great Disneyland hotel deals.