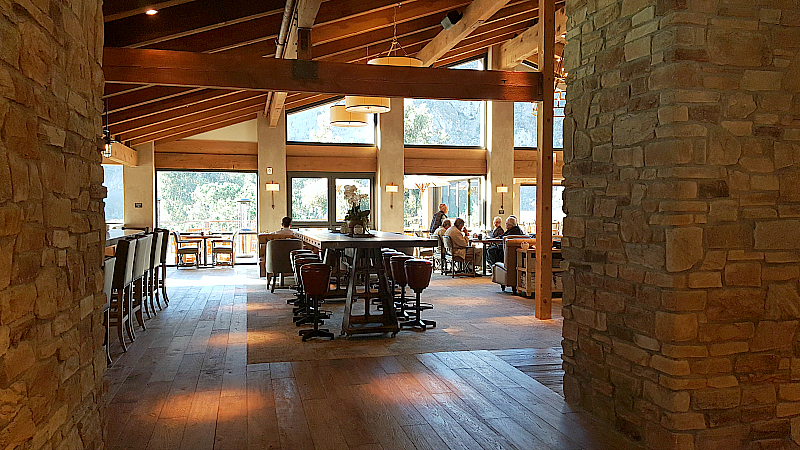 Harvest is now open at The Ranch at Laguna Beach! The resort restaurant is great for travelers visiting the area, golfers out for a day of fun and locals looking for a good meal in a beautiful location.
I have eaten breakfast and dinner at Harvest. The food was amazing, service impeccable and the views and ambiance were just perfect!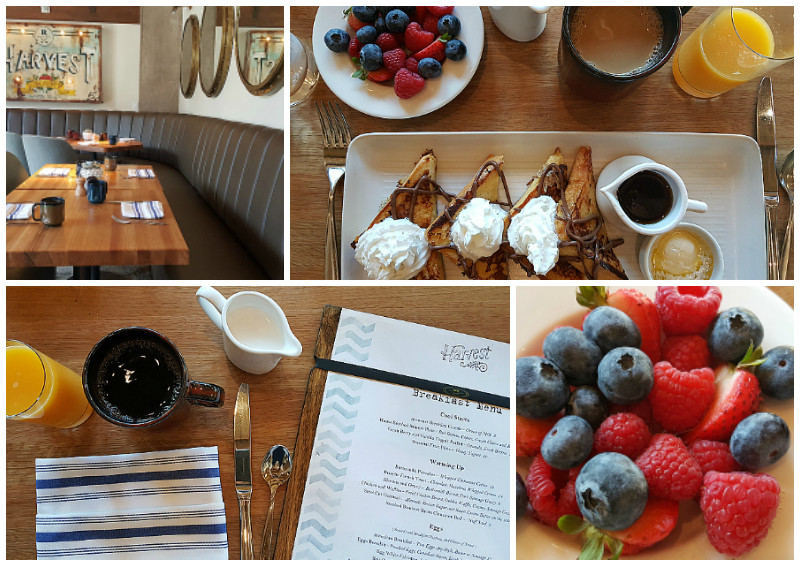 Executive Chef Charles Imbelli has done a fantastic job with the menu. He makes good use of local and seasonal produce as he combines ingredients in fresh and delicious ways. There are fruit trees and a garden on the property that will be supplying some of the fruit, veggies and herbs for Harvest.
I typically order some sort of Egg's Benedict when I go out for breakfast. While the eggs sounded good, I ventured away from my usual savory entree and went with sweet. The French toast with chocolate and hazelnut was delicious. I also had beautiful, fresh berries, good strong coffee and fresh squeezed orange juice.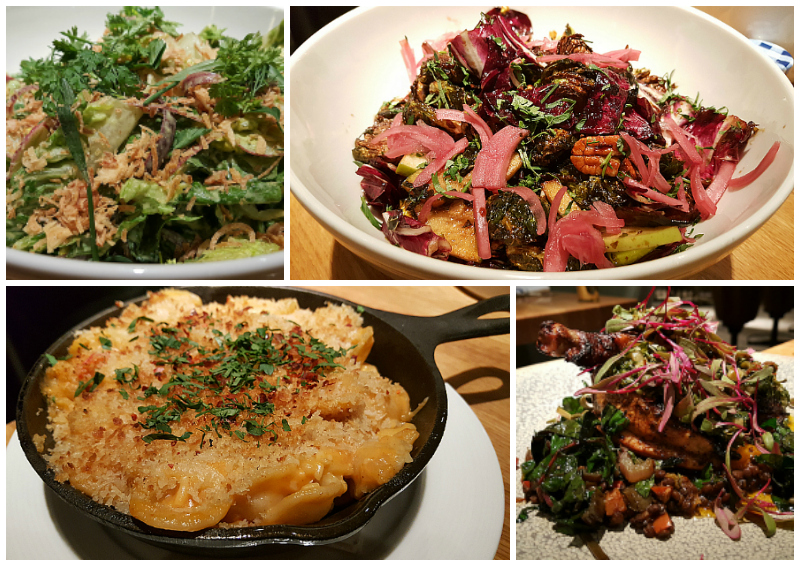 Dinner is where the creativity really shines. Typical comfort food dishes like salads, mac n' cheese, Brussels sprouts and chicken have been elevated to gourmet status. They are both comfortably familiar and excitingly new.
The Brussels sprouts were my favorite taste of the night. I love sprouts and cook and eat them regularly, but have never had them quite like this. They were seasoned and roasted to perfection with the surprising addition of green apples and toasted pecans. My salad was accentuated with the crunch of flavor of heirloom carrots, radishes, fennel and fried shallots. The mac n' cheese was extra creamy and full of flavor.
The restaurant has the same type of Laguna Beach decor that you'll find throughout the resort. There is seating indoors and out – heaters are available at night. Reservations are recommended and they are happy to work with dietary restrictions.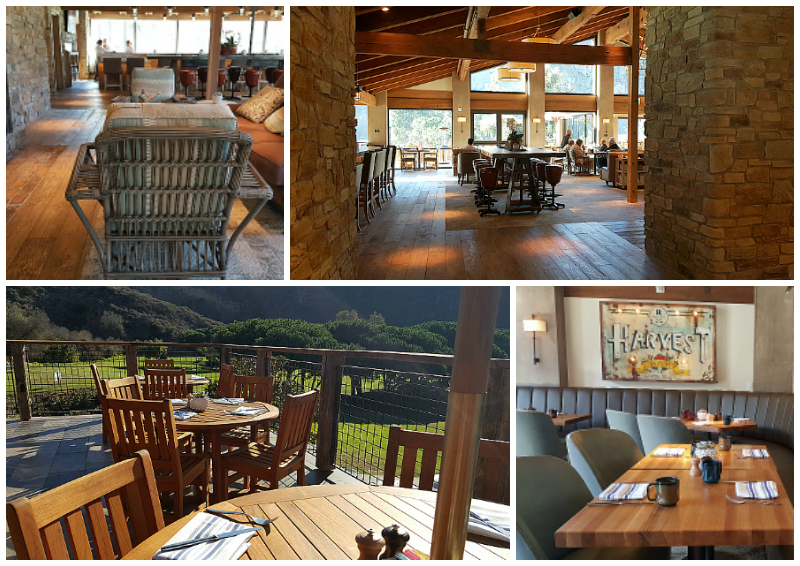 Harvest
The Ranch at Laguna Beach
31106 Coast Hwy.
Laguna Beach, CA 92651