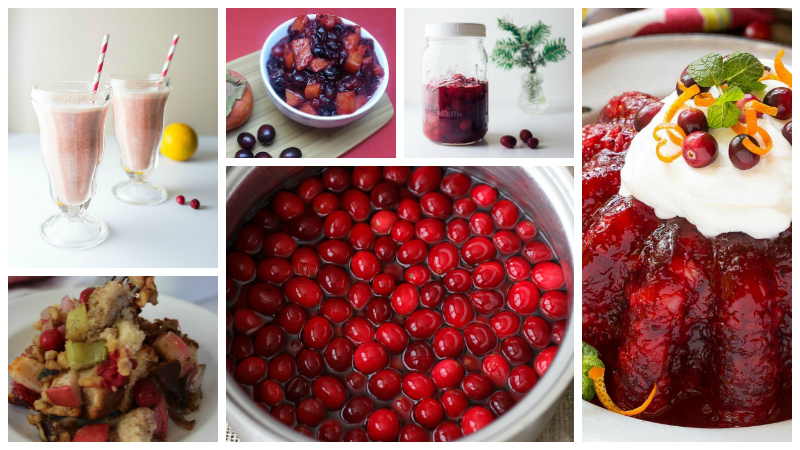 Cranberry season is here!
Yes, you can have a can shaped blob of cranberries for Thanksgiving like I had each year when I was growing up, but fresh cranberries are a wonderful alternative to the can. They can be used in a variety of ways throughout the season.
Here are some great food blogger recipes that use fresh, delicious, seasonal cranberries. And, yes, all of them are vegetarian!
Holiday Punch from Cincy Shopper
Cranberry and Orange Smoothie from Sidewalk Shoes
Pomegranate Cranberry Almond Smoothie from Easy Cooking with Molly
Cranberry Pear Smoothie from Mama Likes To Cook
Creamy Cranberry Salad from Hot Eats and Cool Reads
Cranberry Fluff Salad from Cincy Shopper
Cranberry Pineapple Gelatin Mold from Dinner at The Zoo
Sugared Cranberries from Trial and Eater
Cranberry Muffins from Cincy Shopper
Cranberry Whipped Butter from The Worktop
Blackberry Cranberry and Pink Grapefruit Preserves from Our Sunday Cafe
Cranberry Pear Fried Rice from Mama Likes To Cook
Cranberry Apple Walnut Stuffing from Cincy Shopper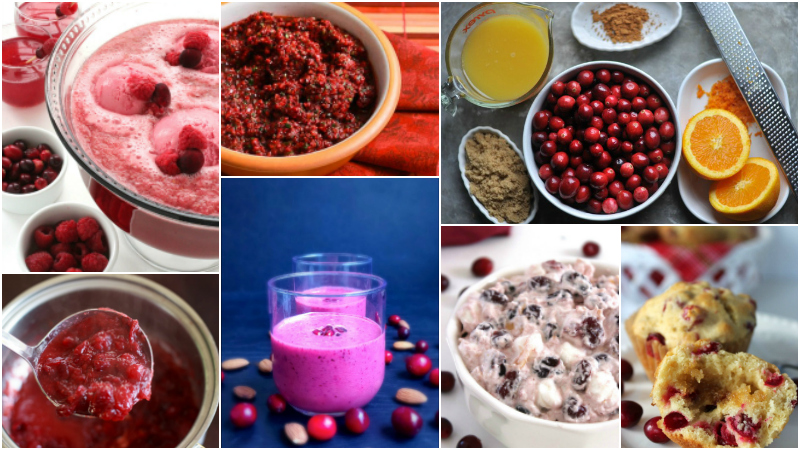 Persimmon Cranberry Sauce from Mama Likes To Cook (that's me!)
Korean Pear Cranberry Sauce from Mama Likes To Cook
Easy Cranberry Sauce from Dining with Alice
Brandied Cranberries from Sidewalk Shoes
Mulled Cranberry Sauce from Sidewalk Shoes
Cranberry Sauce with Tangerines and Walnuts from Mama Likes To Cook
Citrus Cranberry Sauce with Essential Oils from Mama Loves Her Oils
Slightly Sweet Cranberry Sauce from Trial and Eater
Cranberry Mango Salsa from Mama Likes To Cook
Low Sugar Fresh Cranberry Salsa from Kalyn's Kitchen
 Apple Cranberry Pecan Crumble from Ginger Casa
Cranberry Upside Down Cake from Manic Mama of 3