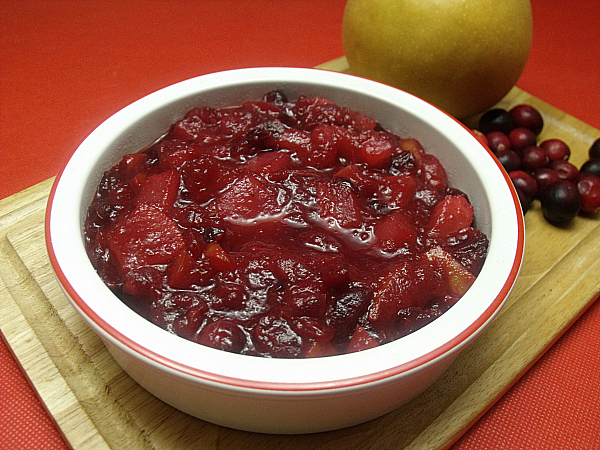 Korean Pear Cranberry Sauce
Ingredients:
1 12 ounce package Fresh Cranberries
1 Korean (Asian) Pear, chopped
1/2 cup Sugar
1 cup Orange Juice
1/4 t Ground Ginger
Instructions:
Combine all ingredients in a saucepan.
Bring to a boil. Stir occasionally until fruit is tender and berries have cracked open – approx. 5 minutes.
Blend with an immersion blender to get the desired consistency. The sauce in the photographs was blended for about 30 seconds. If you like less chunks than I do, you can blend for a longer time to get a smoother texture.
Serve warm or chilled. Can be made in advance, so it's ready to serve at your big holiday meal.