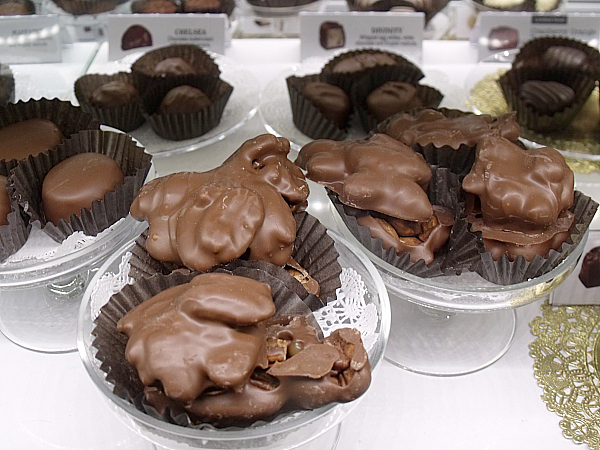 Just in time for the holidays, there is a brand new See's Candies store at Fashion Island. It's located near Macy's and has convenient parking spaces right out front. The store is ready for the holiday crowds.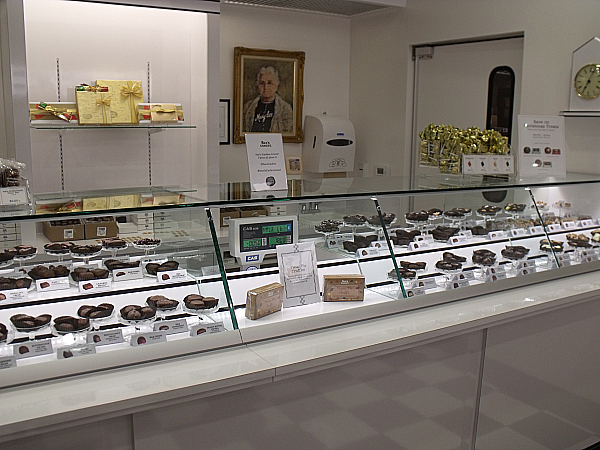 There is a lovely display case filled with candies. As with all See's stores, a free sample is always available to help you make your decision.
I'm usually predictable in my choices. I like dark chocolate and nuts. This time something else caught my eye – Kona Mocha. The outside is white chocolate that has been coated with toasted coconut. Inside is a rich and creamy coffee and chocolate center. It was delicious!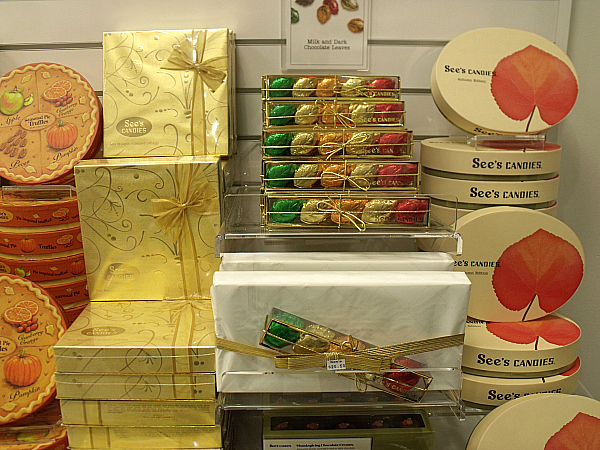 See's is ready for the holiday season with pre-packaged treats. It's easy to grab a stack and cross a whole lot of gifts off of your shopping list at once. They are great for co-workers, clients, teachers, service workers, neighbors …. and they make great hostess gifts.
Of course, if there is a special piece or mix you are looking for, you can have a box packed especially for you.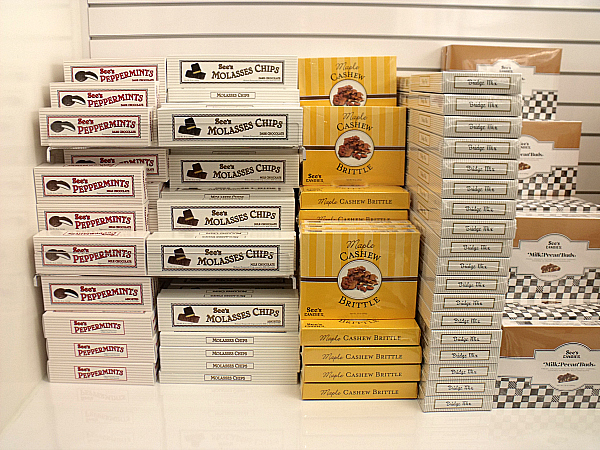 Remember the I Love Lucy episode where Lucy and Ethel make a mess out of things trying to pack chocolates into boxes at a candy factory? I always thought it was ridiculous that they couldn't do it, since it seemed like it should be so easy to do.
I was wrong.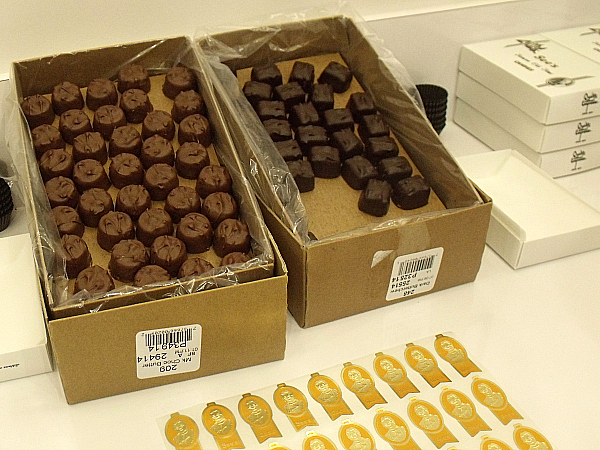 I had the opportunity to go behind the counter and race against others to see who could fill their box first. It was hard! It takes skill to separate the papers with one hand, pick up the chocolate and get it to land right side up and facing the right direction. I actually finished first, but have a newfound appreciation for the skillful See's employees and for Lucy and Ethel!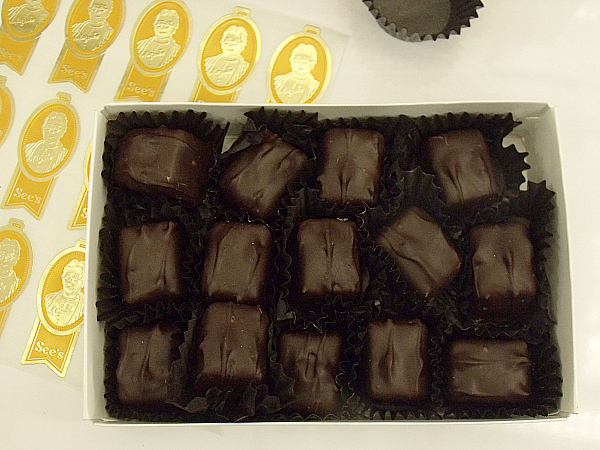 Do you have a favorite from See's Candies that you like to get each and every year? Or do you like to mix it up and try new things?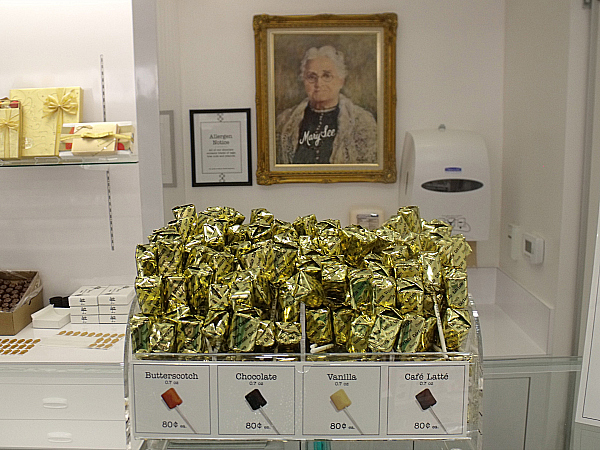 See's Candies
Fashion Island Shopping Center
135 Newport Center Drive
Newport Beach, California 92660
You can connect with See's Candies on Facebook and Pinterest.