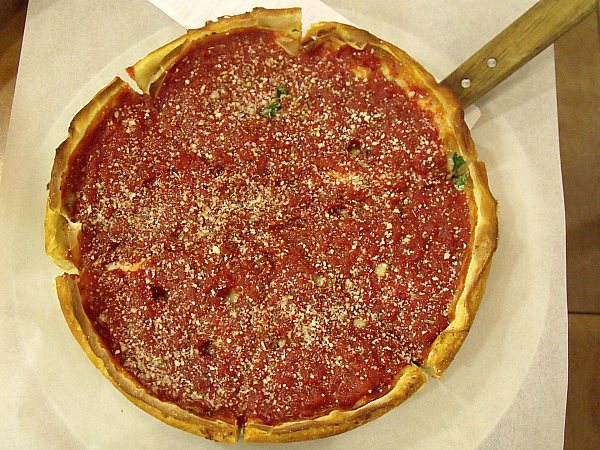 Chicago pizza has arrived in Alhambra!
Nancy's Pizza has been making amazing stuffed pizzas since the 1970's and they are now expanding to new locations. I was happy when I found out about the SoCal location, since I'm a big fan of this style of pizza that is very different than what you can get at other pizza places or the grocery store.
The menu includes a nice variety of other dishes to enjoy while your stuffed pizza is in the oven.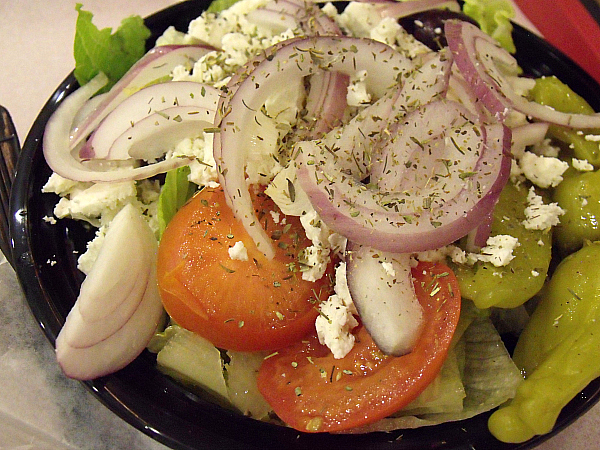 The Greek Salad was delicious. This is the small salad and it was big enough to share. If this was the only thing I was ordered, I could finish it by myself. When combined with a meal, there was more than enough for me.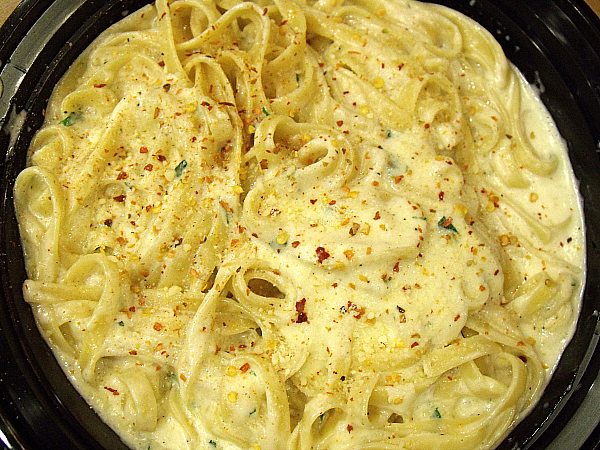 Pasta can be ordered "for one" or "for two." Again, if you're eating other foods as well, a serving can feed much more than two. We ordered Nancy's award winning Fettuccine Alfredo and it was delicious. I added some crushed red pepper to it for a little kick. You could also customize it with chicken, sausage, broccoli, mushrooms or other goodies, if you'd like.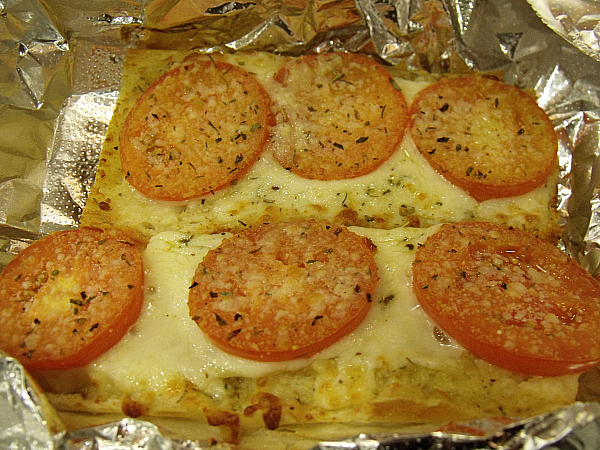 I was ready to order plain garlic bread until I saw that they also have it available topped with mozzarella cheese and fresh tomatoes. It was as good as it looks.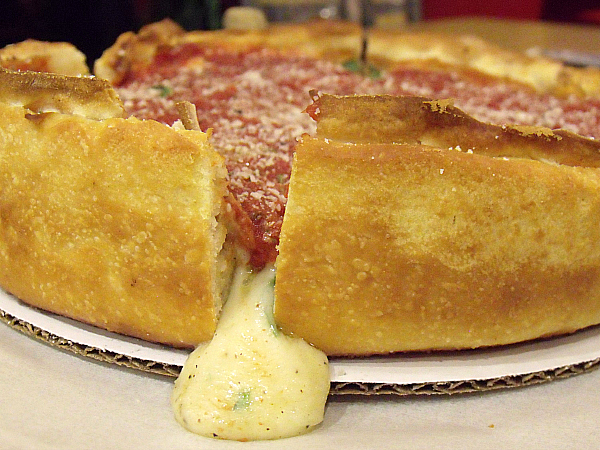 Then, the pizza arrived. This is the 2 1/2″ stuffed pizza with cheese and baby spinach. There are 27 toppings to choose from, but we decided to keep it simple.
It's filled like a pie with a crust on top of the cheese and spinach. Then the upper crust is topped with sauce and sprinkled with parmesan cheese. The crust is fantastic and the fresh ingredients used for the filling and sauce are delicious.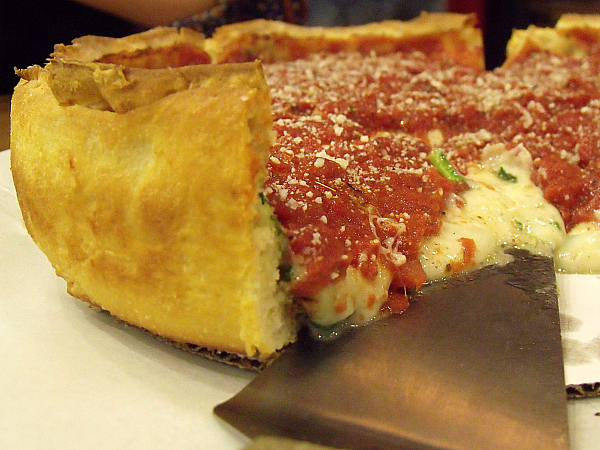 If at all possible, I'd recommend saving a little bit of room for dessert. The fresh cannoli are quite wonderful!
I had a great time at Nancy's and brought home lots of leftovers. There is seating at the restaurant or you can order your food to go.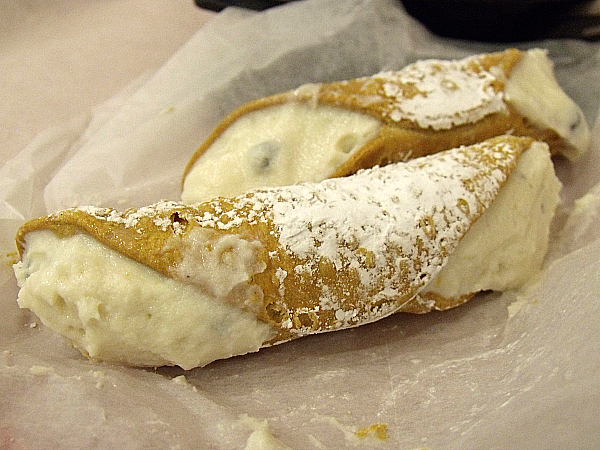 Nancy's Pizza
410 W Main Street
Alhambra, California 91801
(626) 872-0648