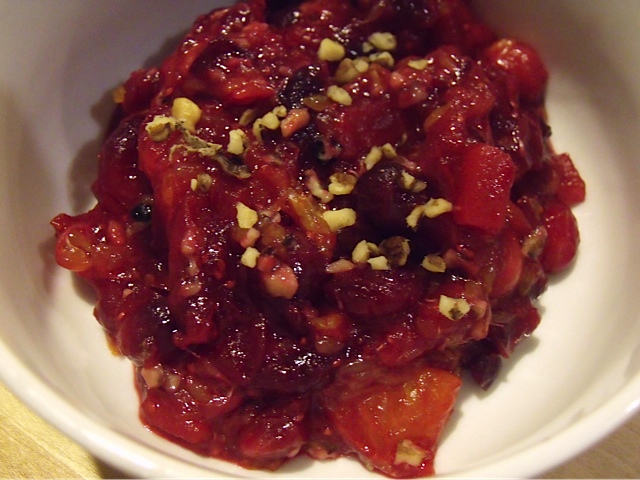 Cranberry Sauce with Tangerines and Walnuts
Ingredients:
1 12 oz. pkg. of fresh cranberries
3 Tangerines, Sectioned and halved
4 large pieces of Crystalized Ginger, chopped
1/4 cup water
1/4 cup Chopped Walnuts
Instructions:
Combine all ingredients except walnuts in a sauce pan.
Bring to a boil and then reduce heat to simmer for about 15 minutes – stir occasionally.
Stir in walnuts reserving some to sprinkle on top.
Chill prior to serving.