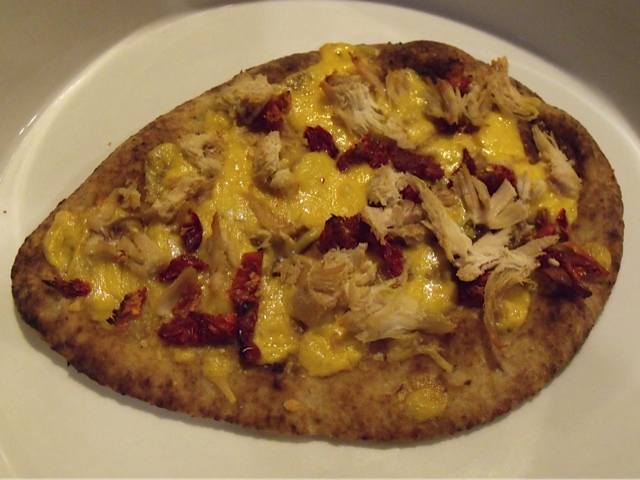 This year, I ended up with 2 holiday turkeys. There was a lot of leftover turkey, especially since I'm a vegetarian. My kids like meat, so I've been creating many meals with a turkey option for them and a vegetarian option for me. The turkey naan pizza was perfect for the family and I just left the turkey off of mine.
Leftover Turkey Naan Pizza
Ingredients:
Olive Oil
Cheese
Sun Dried Tomatoes
Turkey
Instructions:
Pre-heat oven to 375º
Place naan on baking sheet. Drizzle with olive oil.
Cover with cheese. Add sun dried tomatoes and turkey.
Bake 8-10 minutes.