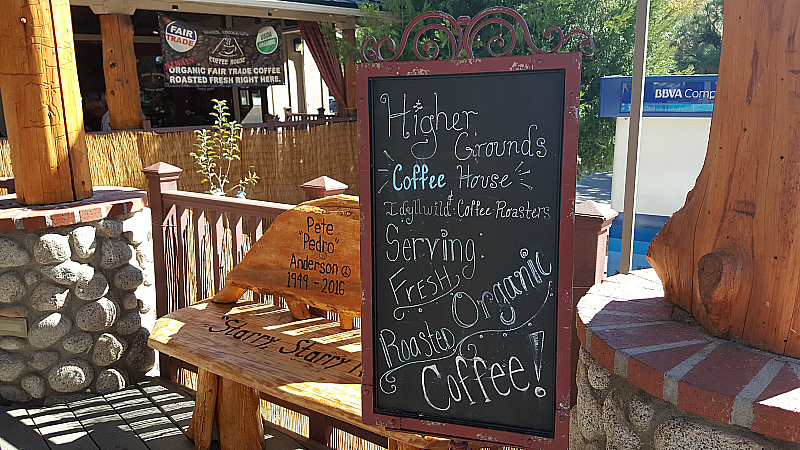 Coffee is so much more enjoyable when it's fair trade!
The good people at Higher Grounds Coffee House understand this. That's why all of their coffee is both Fair Trade and Certified Organic. They purchase the beans ethically and then roast them in house.
Higher Grounds serves hot and cold coffee drinks. You can order a plain cup of joe or a specialty drink. They have seasonal specialties right now that include a Pumpkin Pie Chai, Nutty Squirrel and Caramel Delight.
I was just about to order a seasonal drink when I noticed they make cold brew coffee, which is my new favorite. I had mine with coconut milk and it was delicious!
There are cozy tables inside and benches outside. On this warm day, most of the customers were hanging outside on the deck to soak up the sunshine. This is a comfortable coffee house where locals and tourists can enjoy a beverage.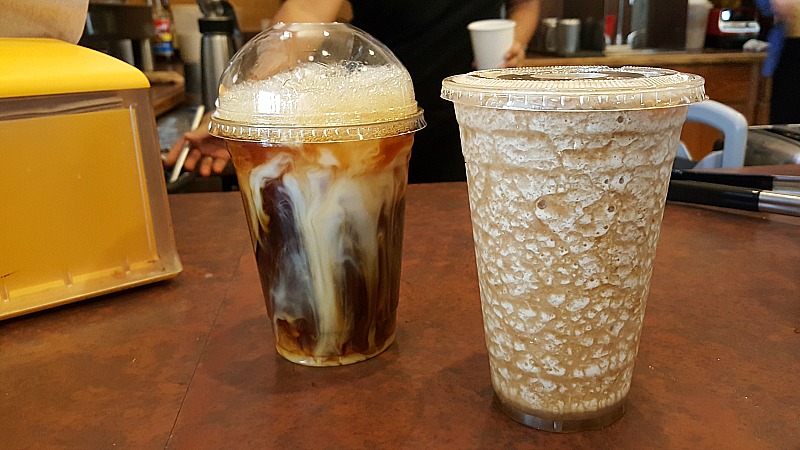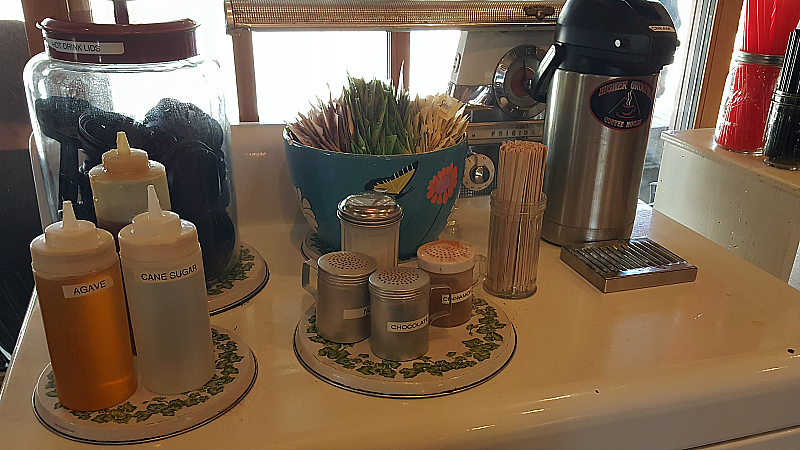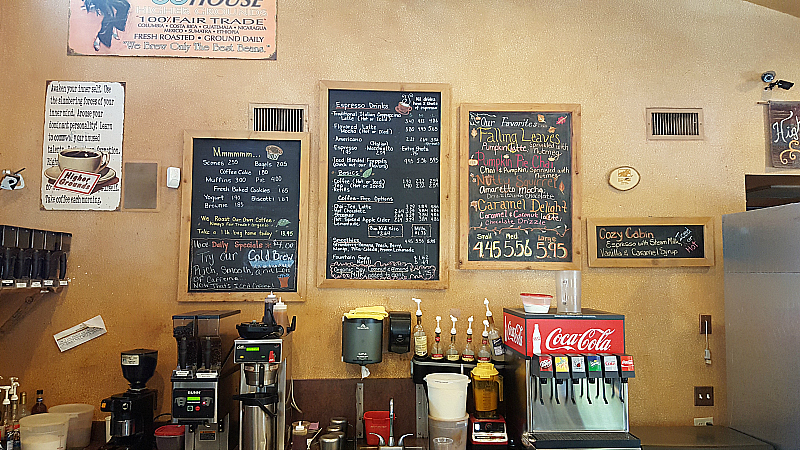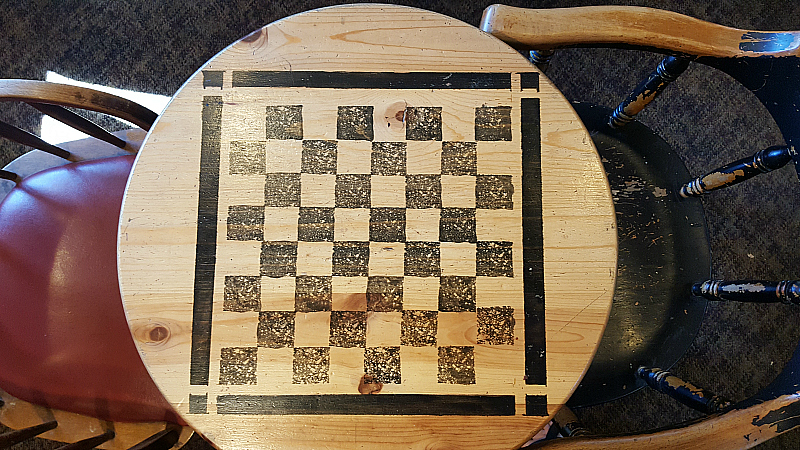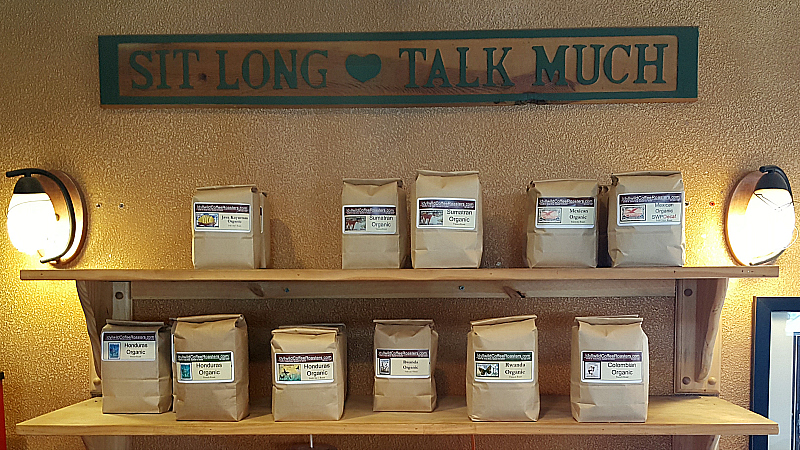 Higher Grounds Coffee House
54245 N Circle Drive
Idyllwild, CA 92549