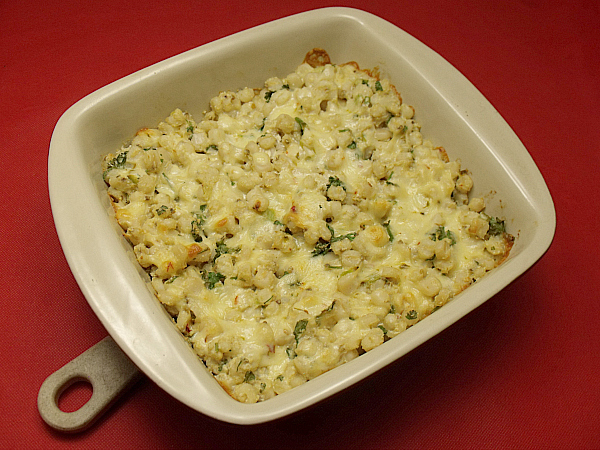 Have you tried hominy? I tried it for the first time recently and I love it!
I do most of my grocery shopping at a large Mexican grocery store. They have great prices and a large selection of produce, cheese, meat and freshly made tortillas and baked goods. I regularly see people buying those large 6 pound cans of hominy that only cost a few dollars and have been wanting to try it.
Hominy is used in menudo, which most definitely does not fit in my vegetarian diet. I played around and came up with this wonderful dish that is basically a cheese and hominy casserole. I've made it multiple times, since it's so easy and even the picky eater in my house thinks it's delicious.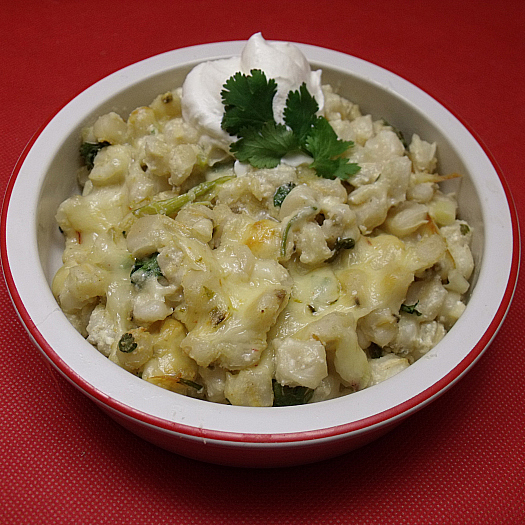 Hominy con Queso
Ingredients:
2 lbs. Hominy, drained (Two 16 ounce cans or 1/3 of a 6 pound can)
1 1/2 cups Pepper Jack Cheese, grated
1 cup Sour Cream
1/4 cup Cilantro, chopped
3 Green Onions, chopped
2 T Granulated Garlic
1 T Ground Cumin
1 t Salt
Instructions:
Pre-heat oven to 350º
Lightly coat 8″ x 8″ baking dish with cooking spray
Set aside 1/2 cup of the pepper jack cheese.
Mix all other ingredients together.
Pour into baking dish and top with remaining cheese.
Bake for approx. 30-40 minutes until cheese is bubbly.