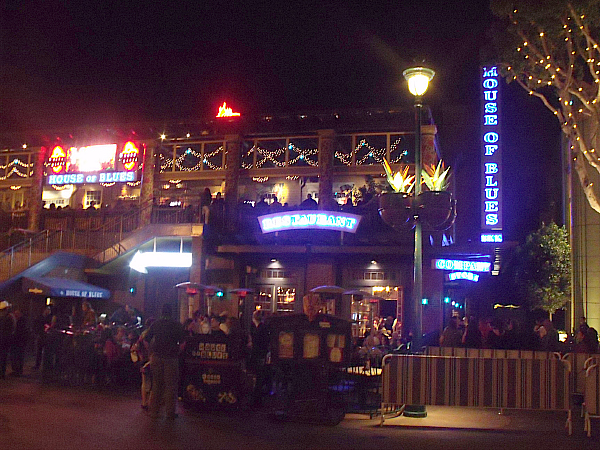 Crossroads Restaurant at House of Blues
Downtown Disney
1530 S. Disneyland Dr.
Anaheim, CA 92802
(714) 778–BLUE (2583)
Open daily 11:00 a.m. to 10:00 p.m.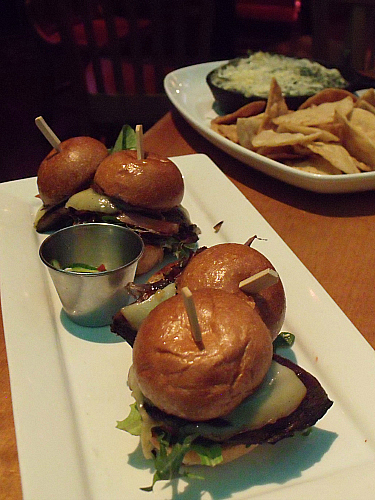 Crossroads at House of Blues has a new menu created by Chef Aaron Sanchez who you may have seen on the Food Network. There are Southern classics and modern dishes including steak, seafood, burgers and vegetarian options.
We started with the portobello sliders and spinach and artichoke dip with pita chips. Both were excellent. The marinated portobellos were full of flavor and would also work well as an entree. Spinach dip is a favorite of mine, so I order it often. This was absolutely superb and might be the best I've tried.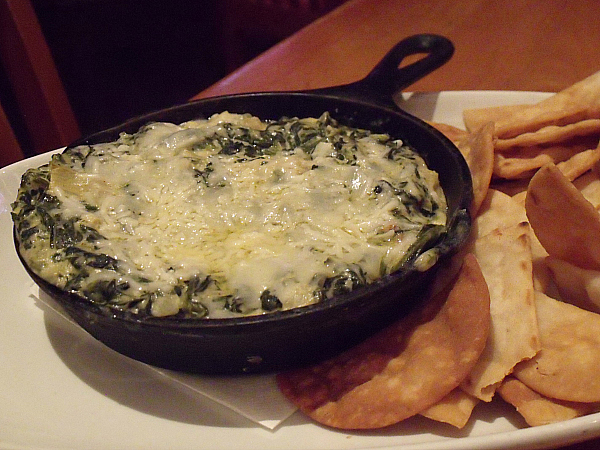 I asked the server what she would recommend for a vegetarian and she gave me some great tips for what could easily be modified. She knew the menu well. I ordered a salad and had them skip the meat. It was a delicious combination of fresh vegetables (field greens, tomatoes, grilled corn…) and cheese.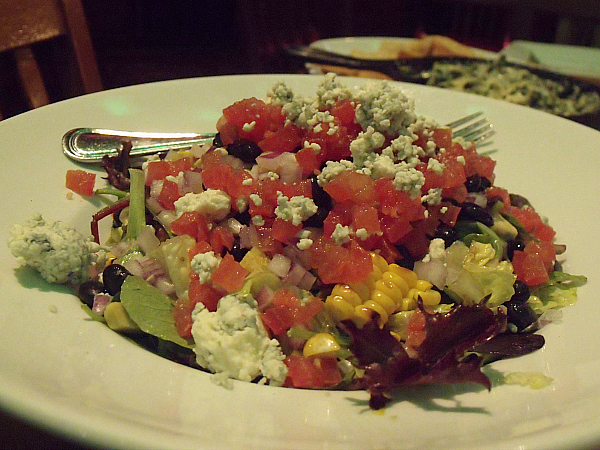 My son ordered the 12 ounce New York Strip medium rare and it was grilled perfectly. The seasonal vegetables and red rose garlic mashed potatoes make this a filling and satisfying meal.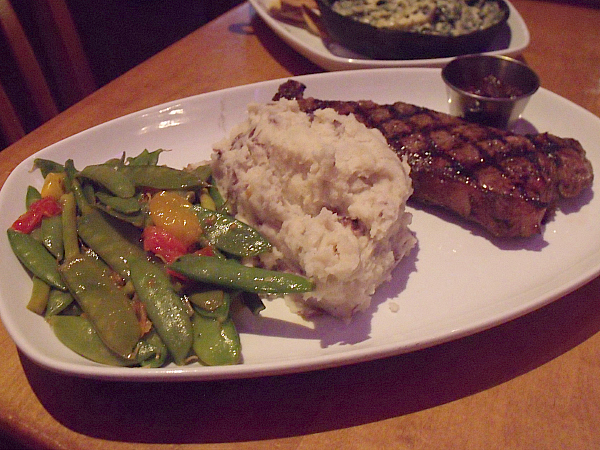 Our server wisely recommended the Triple Chocolate Cheesecake and Key Lime Pie for dessert. Both were excellent. The cheesecake is rich and filling. The pie is light and tangy.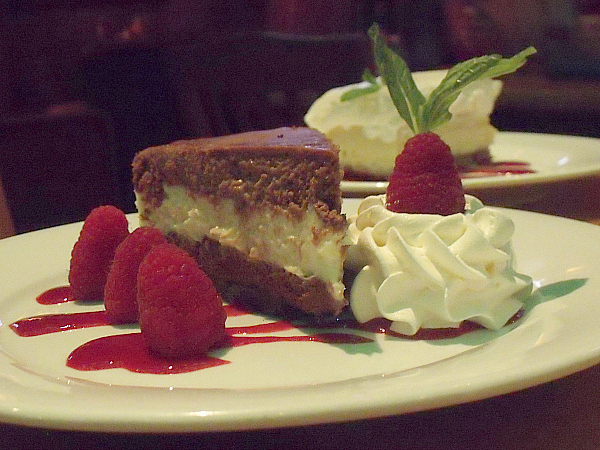 Reservations are recommended. If you stop by without a reservation, they can take your name and then text you when your table is ready. Of course, there is plenty to do and see in Downtown Disney.
I was there on a very busy night. The bar and restaurant were packed due to a concert that was scheduled later on in the evening. Even with the crowd, service was excellent and our food arrived quickly. Well done, Crossroads at House of Blues Anaheim!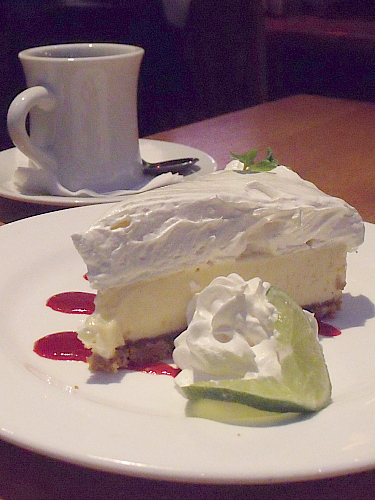 Check out my other Disney articles, so you can get more pixie dusted inspiration. Also, take advantage of these great Disneyland hotel deals.