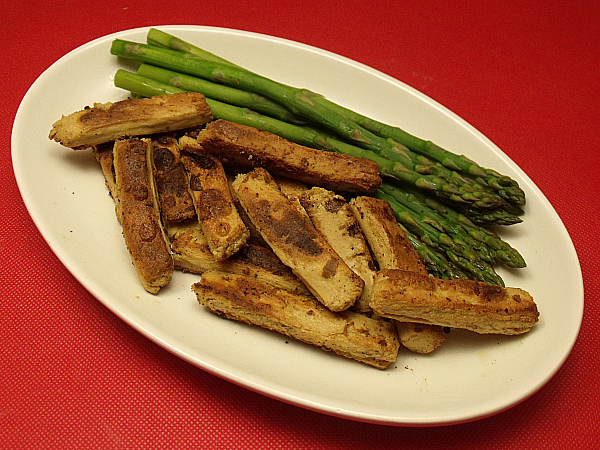 This meal was absolutely delicious and my family was shocked.
I'm a vegetarian and my family likes their meat. I enjoy cooking, but it's a lot more enjoyable when I don't have to cook separate meals for each of us. It's just plain easier if we can all be satisfied with the same meal.
Over the years I've tried vegan and vegetarian meat substitutes that were a complete failure in my house. The taste and texture didn't work for people who are accustomed to the real thing.
Beyond Meat is not like those others.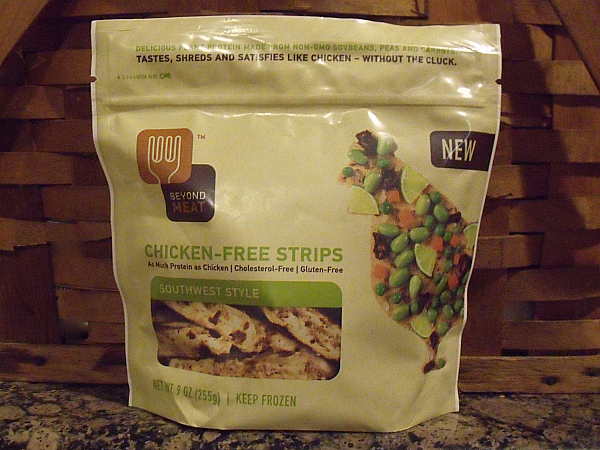 Beyond Meat Chicken-free Strips are a vegan, gluten-free plant based protein. They look, taste and feel like actual meat, but they aren't. They are made from non-GMO soy, peas and carrots. Each serving has 20 grams of protein and no cholesterol.
These are the Southwest Style with garlic, onion, paprika, chili powder and other seasonings added. They also make grilled and lightly seasoned versions of the Chicken-free Strips.
The instructions on the package say to either cook on the stovetop or in the microwave. I cooked mine on the stove in a cast iron pan with a little bit of olive oil. The oil made the outside nice and crispy. It only took a couple of minutes to cook them.
They were absolutely delicious and the texture was perfect. They actually feel like meat when you're eating them. My family loved them and wants me to make them again soon.