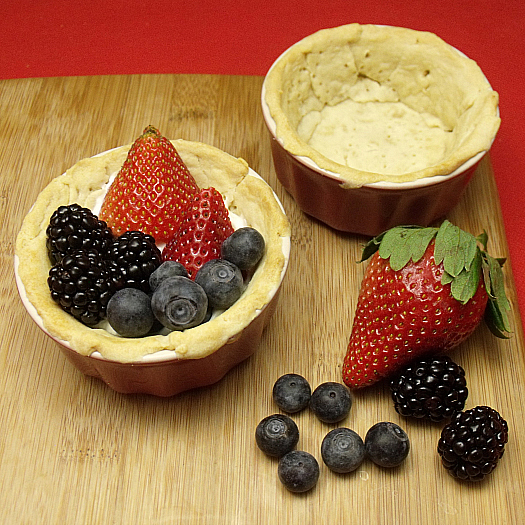 Tis the season for fresh berries! Strawberries, blackberries and blueberries are sweet and full of flavor.
This delicious dessert was easy to prepare and I didn't need to add any extra sugar to it. The Greek yogurt has a rich enough flavor that it really doesn't need anything else added. For these tarts you can make your own crust from scratch, use a ready made shell or bake the crust using a ready-to-bake crust like I did. It can be made in single serve ramekins or as a large family size dessert.
Triple Berry Tart with Greek Yogurt
Ingredients:
Pie Crust
Greek Yogurt (Plain, Honey or Vanilla)
Strawberries
Blueberries
Blackberries
Instructions:
Fill the prepared pie crust about half-way with Greek yogurt.
Top with fresh berries.
Can be made ahead of time and refrigerated or served immediately.