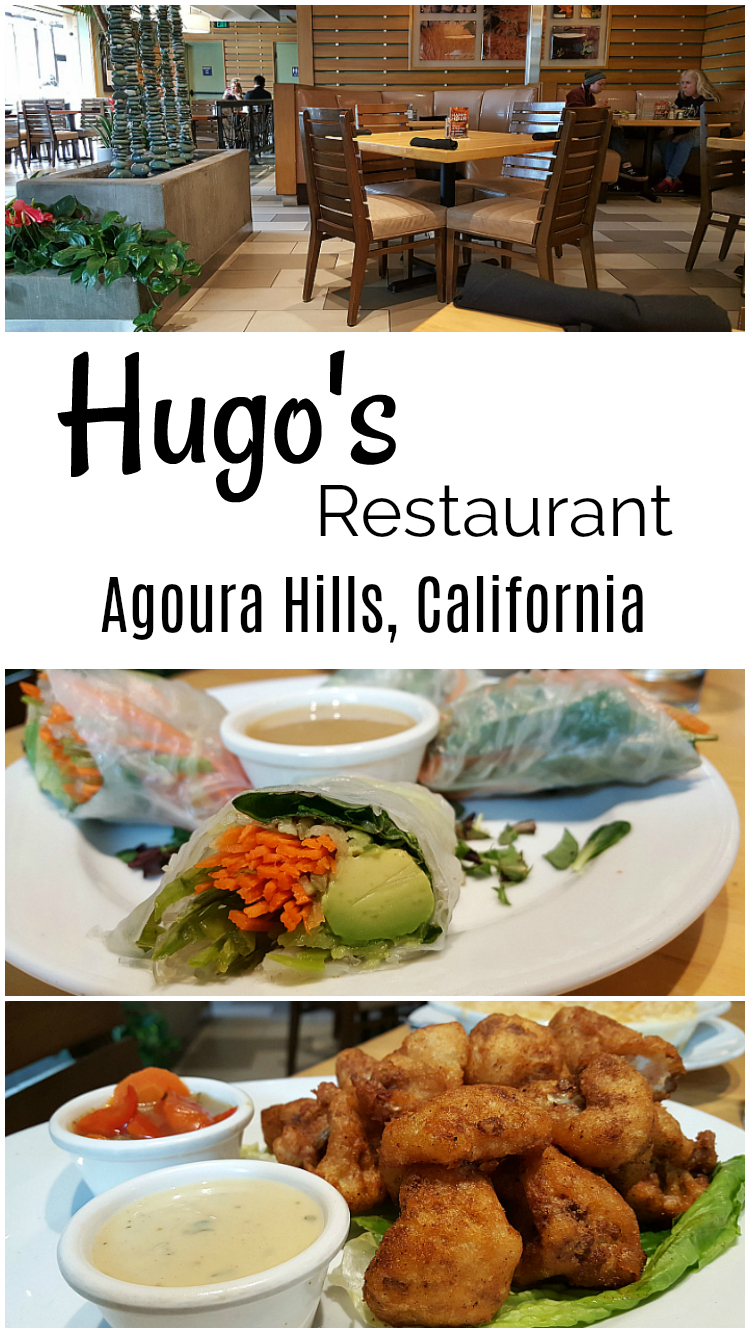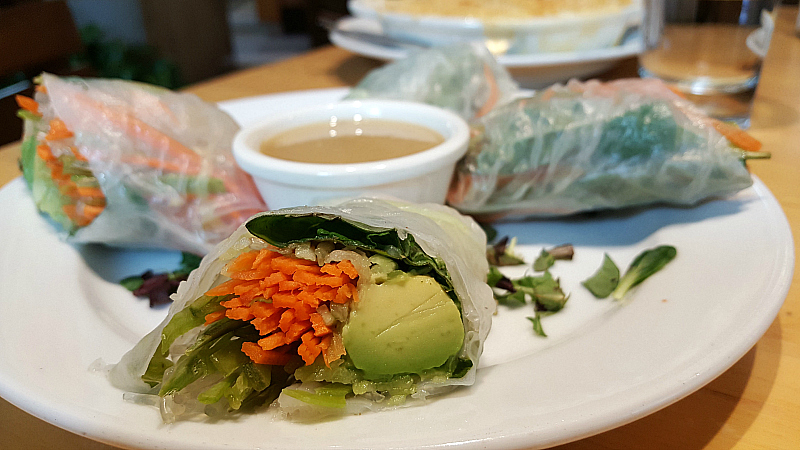 There is definitely something for everyone at Hugo's Agoura Hills! They understand that there are a whole lot of people with dietary restrictions and they want everyone to be happy when they dine at the restaurant.
All of the food is made from scratch with healthy, clean ingredients, so guests can feel good about the food they order.
The menu is clearly marked for vegans, vegetarians, gluten free folks and those with nut allergies. They also have a detailed ingredient list available, which helped me check for other allergens.
I'm not used to having so many vegetarian allergy friendly items to choose from, and it was wonderful!
Instead of ordering one entree, I ordered two starters. The spring rolls and mac n' cheese were delicious, and the appetizer portions were big enough that I took half of each home with me.
Photo Gallery