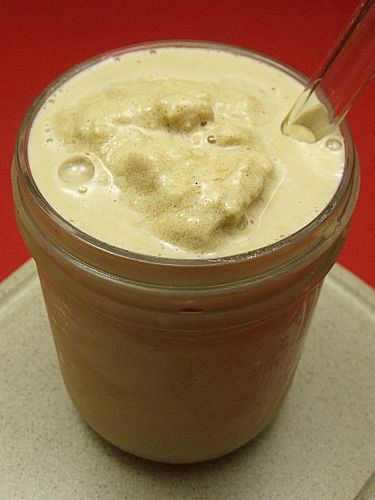 I love to start my day with a high protein boost. It gives me energy and sets the stage for the rest of my day.
This beverage is quick and easy to make even when I'm short on time. The Garden of Life Marley Coffee Raw Fit has 20 grams of protein per serving. It's USDA Certified Organic, gluten-free, dairy-free and soy-free. The Greek yogurt adds additional protein to this ice blended drink. It also tastes quite fabulous!
Ice Blended Marley Coffee Protein Drink
Ingredients:
1 scoop Garden of Life Marley Coffee Raw Fit
1/2 cup Greek Yogurt, Vanilla
10 ice cubes
Instructions:
Blend all ingredients together until smooth. Serve and enjoy.