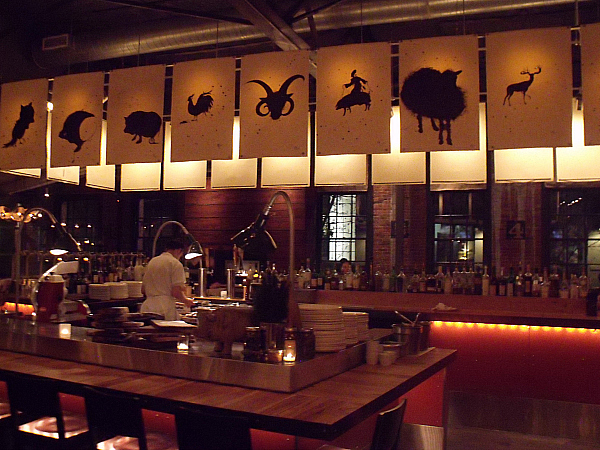 Irving St. Kitchen
701 NW 13th Avenue
Portland, OR 97209
(503) 343-9440
On a recent trip to Oregon, I was able to try out the Irving St. Kitchen. This was my first time to explore downtown Portland and this was an excellent way to experience a good meal that felt very 'Portlandia.' The atmosphere was comfortable and artsy. Service was excellent and the food was delicious.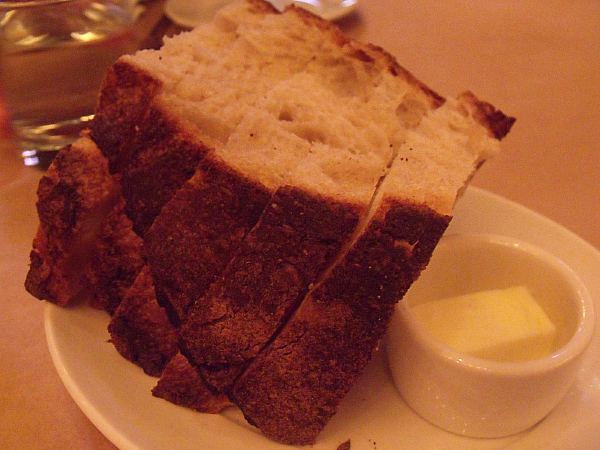 We started out with thick slices of fresh baked bread and creamy butter. There was a good selection of vegetarian dishes for me and meaty ones for the others in my group. Our server did a great job of describing the food and helping us figure out which ones would suit our individual tastes.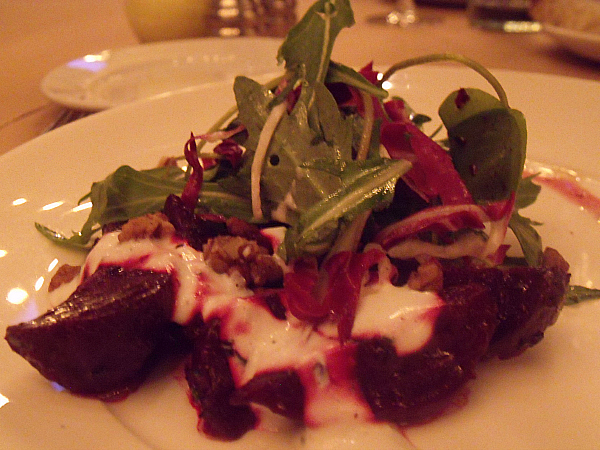 Smoked Baby Beets, Buttermilk & Goat Crème,
Muscatel Vinaigrette, Charred Pecans
If you love beets like I do, this is an excellent choice. The smoky flavor really comes through and works well with the other flavors.
Meatballs, Mashed Yukon Gold Potatoes, Green Peppercorn Sauce
This is a first course selection that could probably be filling enough for a meal. I'm told it was good.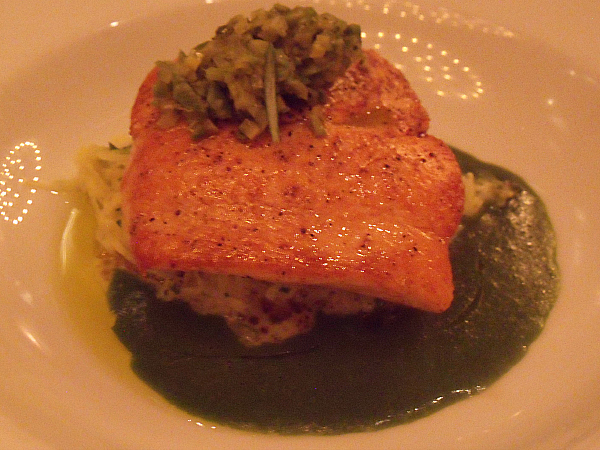 Salt Block Salmon, Leeks & Spaghetti Squash, Sorrel, Castelvetrano Gremolata
This may have been the most popular second course with my group. The salmon was very fresh.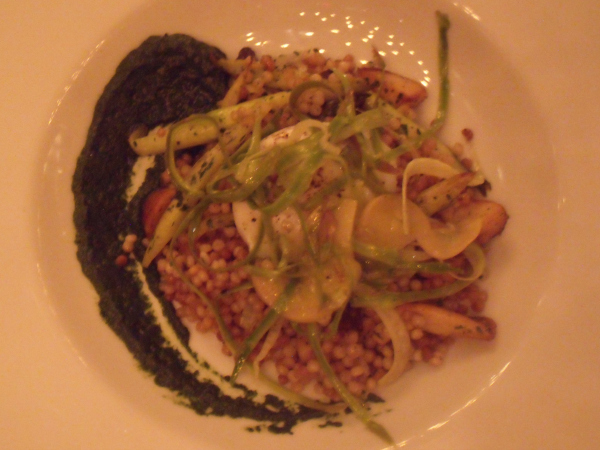 Roasted Asparagus & Herb Cous Cous,
King Trumpets, Egg, Nettle Pesto, Walnuts
I thoroughly enjoyed this vegetarian entree. The textures and flavors were great and it didn't feel too heavy.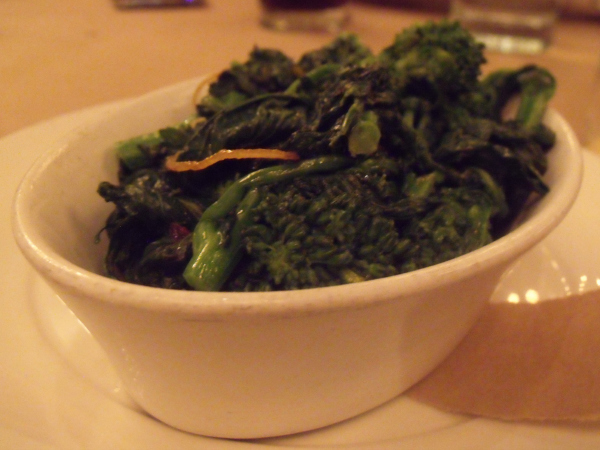 Broccoli Rabe, Slivered Garlic, Chili Flake
This side dish was perfectly prepared. The broccoli rabe was cooked just right – not too hard and not too soft. The garlic and chili gave it a nice flavor.
Pilsner-Battered Apple Fritters, Cinnamon Crunch,
Smoked Milk Ice Cream, Wessels Raw Honey
These flavors worked together well and this whole dessert was divine. If you're too full for a whole dessert, this would be a good one to share. One little bite is very satisfying.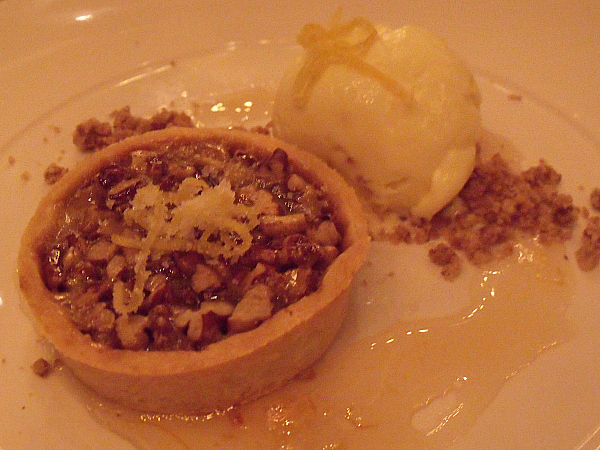 Steen's Cane Syrup Pecan Pie, Sheep Cheese Ice Cream,
Bourbon Lemon Marmalade
I do like pecan pie, but my reason for wanting to try this was the Sheep Cheese Ice Cream. This was my first time to try it. The flavor was sharp and delicious, just as I expected. It probably isn't a taste that everyone will appreciate. If you like the 'bite' of goat cheese this is very similar, but with the sweetness and texture of ice cream. It was great for me.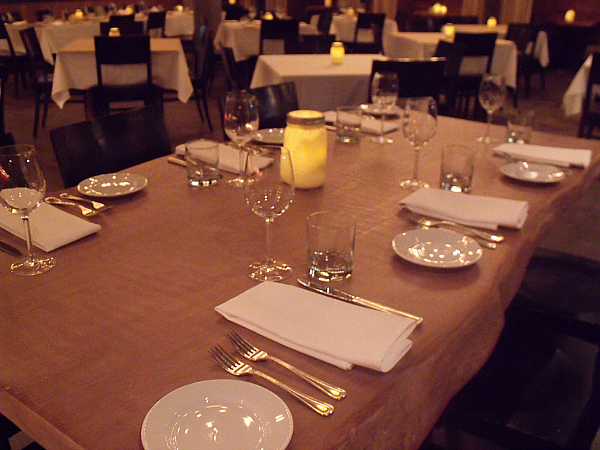 I enjoyed Irving St. Kitchen and would love to go back again. It would be nice for a dinner for two or a big group.