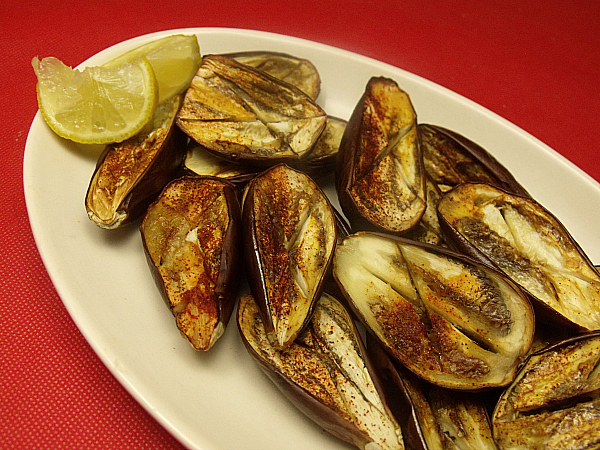 Indian Eggplant are small, flavorful and easy to cook. Each one is about the size of a small egg. Their size makes it easy to cook them evenly for good flavor and texture. The chili powder gives them a little kick and the lemon complements it nicely.
Oven Roasted Eggplant
Ingredients:
Indian Eggplant
Olive Oil
Salt
Lemon
Chili Powder (I used Melissa's Hatch Chile Powder)
Instructions:
Preheat Oven to 400°
Line a baking sheet with a silicone baking mat or parchment paper.
Remove stems and slice the eggplant lengthwise. Score each half with an "X" and open them up a bit, so the flavors will be absorbed throughout.
Sprinkle each piece with salt and chili powder. Drizzle with olive oil and lemon.
Arrange eggplant cut side down on the baking sheet. Bake for 20-30 minutes. The outside will be blackened and tough. The inside will be creamy and full of flavor.