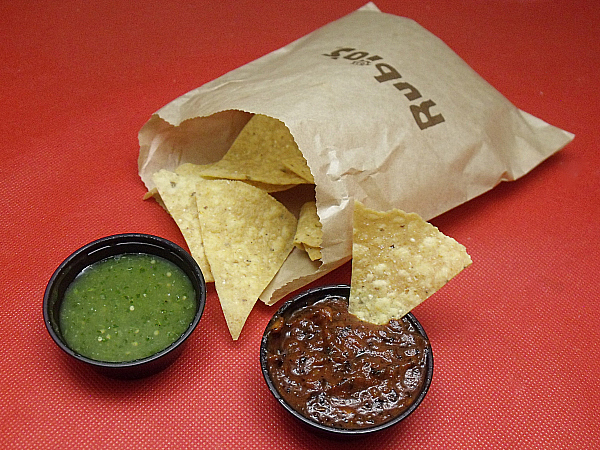 Rubio's
Fresh Mexican Grill
26612 Towne Centre Drive
Foothill Ranch, California 92610
I've been happy with my meal at many Rubio's locations. This particular one is conveniently located in the food court near the movie theater at the Foothill Ranch Towne Centre. There are tables inside and out and food can be ordered to go, as I did this time.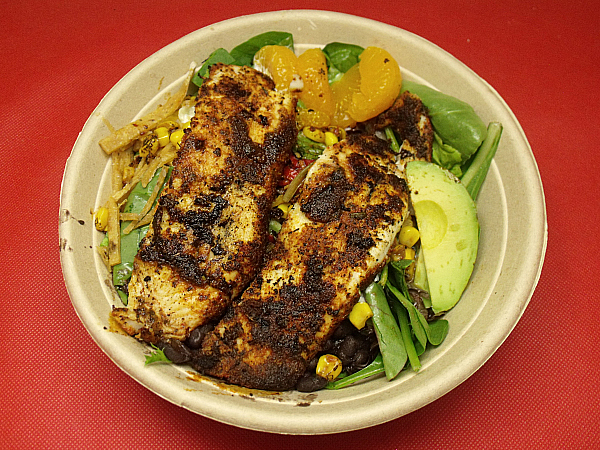 My son tried out the new Chipotle Orange Salad with Blackened Tilapia. The fish can also be grilled, if you prefer. He says the tilapia was cooked perfectly. It was full of flavor and had a nice flakey texture. The salad was fresh and makes a nice, filling meal.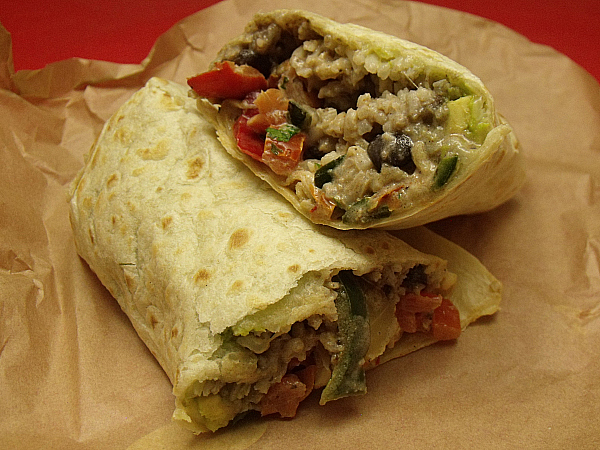 Most of the items on the menu have either seafood or chicken in them, but they have a veggie burrito that is great for us non-meat eaters. The burrito is big and is stuffed full of rice, beans and an assortment of fresh vegetables.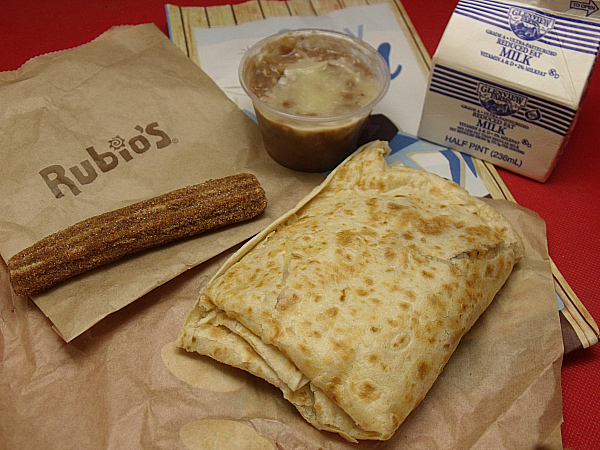 The kids meals are a great deal and there are several options available. This is the chicken quesadilla with beans, milk and a churro. It's so nice to have a kids' meal that doesn't feel like junk. This is good food that is kid friendly.
We enjoyed our Rubio's dinner and will be back again!