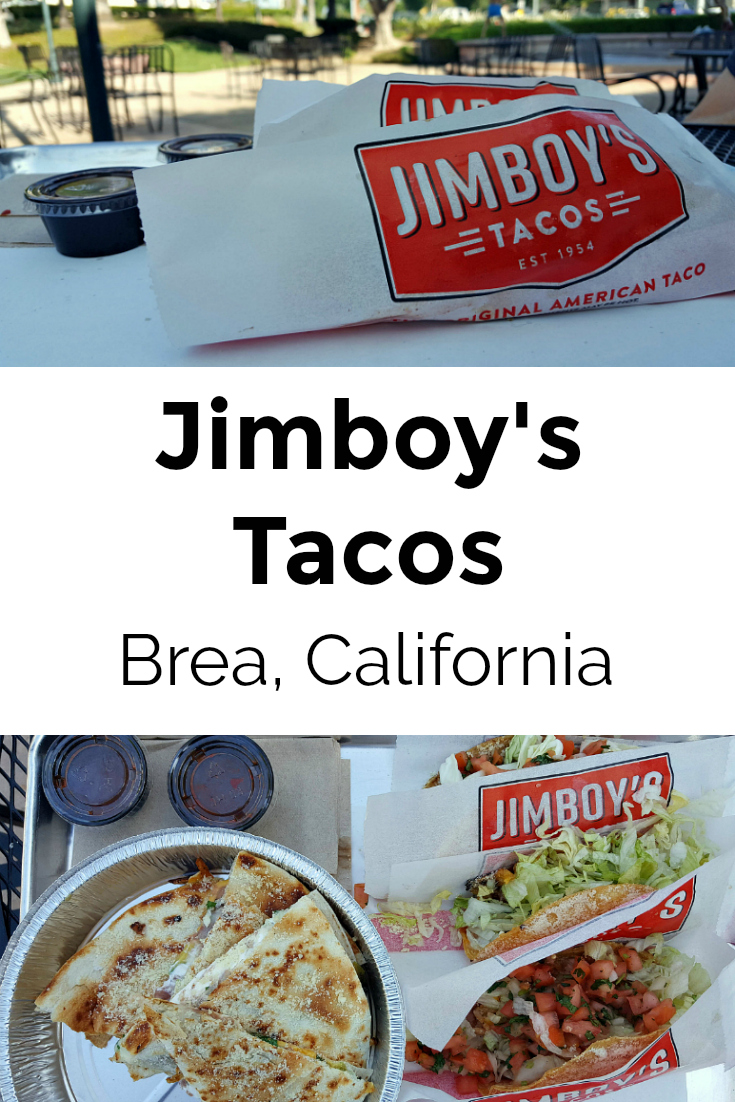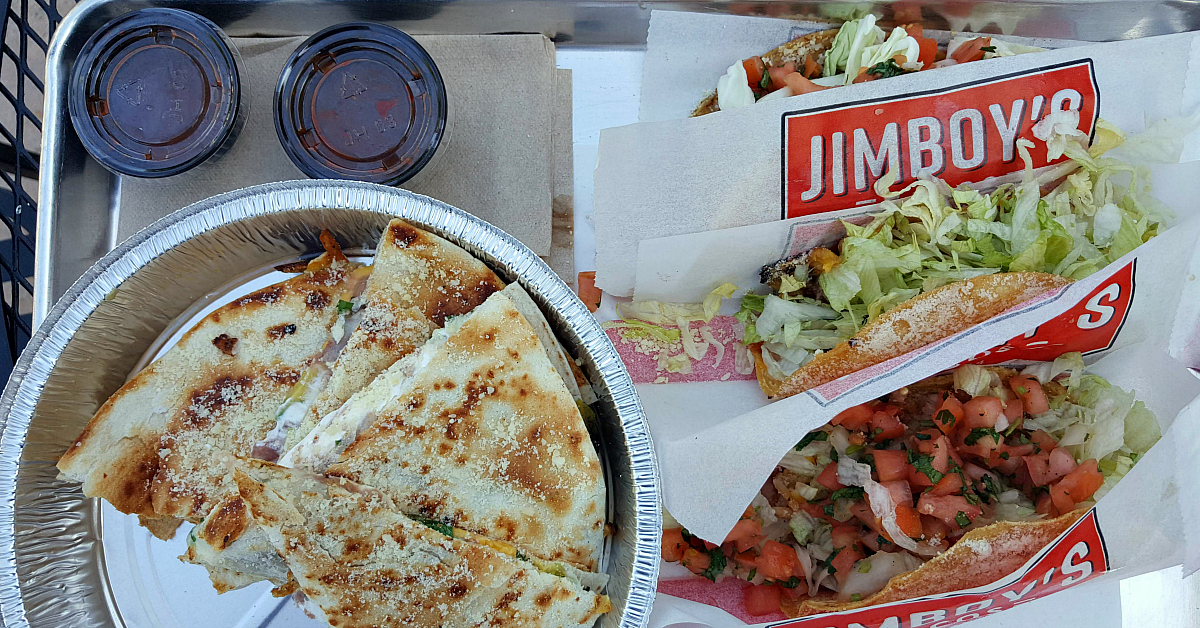 Jimboys Tacos
Jimboys Tacos has been expanding and they have a new Orange County fast casual restaurant in Brea. The new location is in the Brea Union Plaza and is just across the parking lot from Walmart, Home Depot and Michael's.
It all started as a taco stand on a beach in Lake Tahoe in 1954 and now they claim the title of The Original American Taco.
Now that I've tried them, I can confirm that these tacos are indeed unique. These are not traditional Mexican tacos and they are not like the typical American fast food tacos. Two of the big differences are that they use American cheese and they liberally dust the tacos and other menu items with Parmesan cheese.
I wasn't sure, if they would have vegetarian options for me. I was happy to find that I had a whole lot of choices. Their beans are vegetarian and you can choose to "craft your own" meal with meat or all vegetarian items.
My personalized vegetarian quesadilla was good and it was very filling. It comes standard with cheese and I had them add beans, cilantro and avocado slices. My son had his fill of tacos and says the fish taco was his favorite.