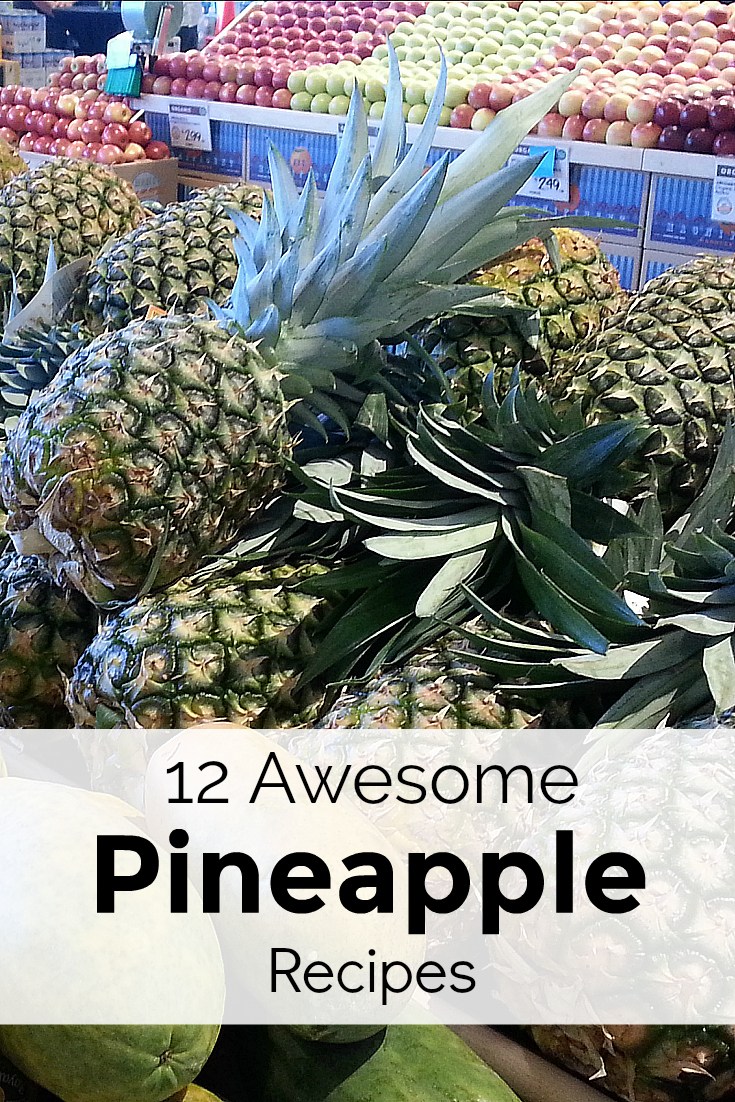 Recipes Using Pineapple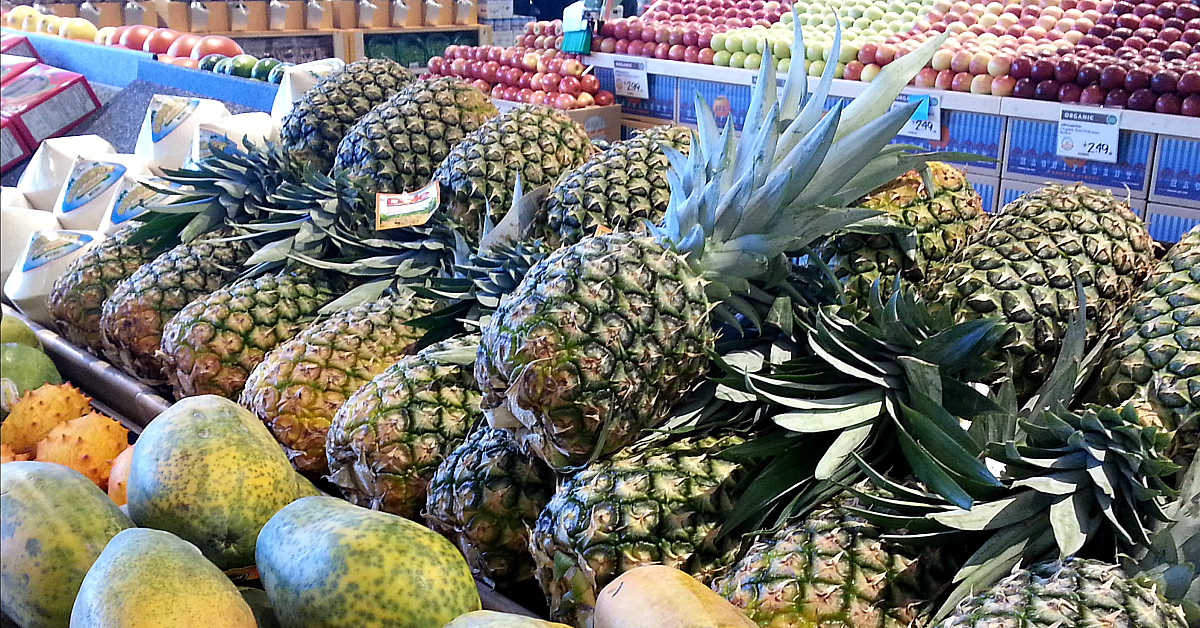 I love the taste of fresh, tropical fruit and am always happy to try out new pineapple recipes.
Following is a tasty assortment of a dozen food blogger recipes.
I hope you enjoy them, too.
Pineapple used to be a rare treat that was pricey and it could be hard to find.
Fortunately, these days it is much easier to get sweet, juicy pineapple year round.
And once you've had fresh pineapple, it's hard to go back to canned.
You can cut a pineapple with a regular knife, but a pineapple corer makes it quick and easy to get perfect circles of fruit.
If you plan to buy fresh pineapples frequently, an inexpensive pineapple corer is a great addition to your kitchen tool supply.
Check out the recipes in the slideshow, and, yes, they are all vegetarian.
Fresh Pineapple Recipes
Juice, Pops and Pudding
Pineapple Orange Mango Juice from Delightful Adventures
Frozen Chocolate Dipped Pineapple Pops from Kudos Kitchen
Pineapple Coconut Chia Pudding from Natalie's Health
Lemonade, Grilled Pineapple and Curry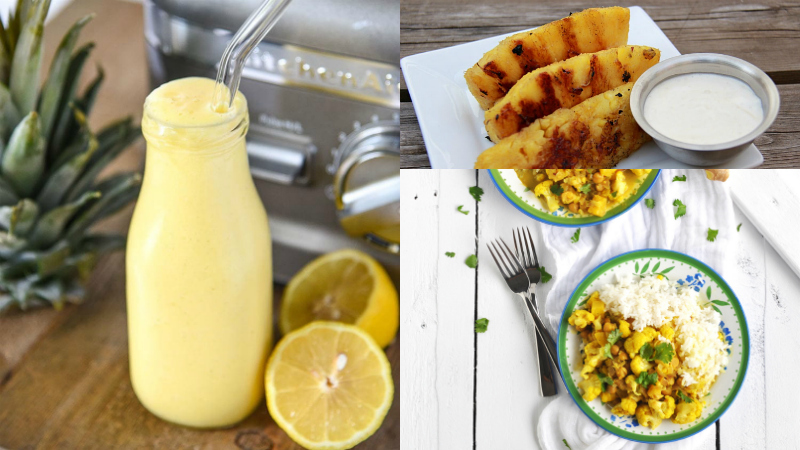 Pineapple Lemonade from Know Your Produce
Grilled Pineapple with Maple Whipped Cream from Family Food and Travel
Chickpea Cauliflower Curry with Pineapple from Thyme and Love
Beverages, Nice Cream and Skewers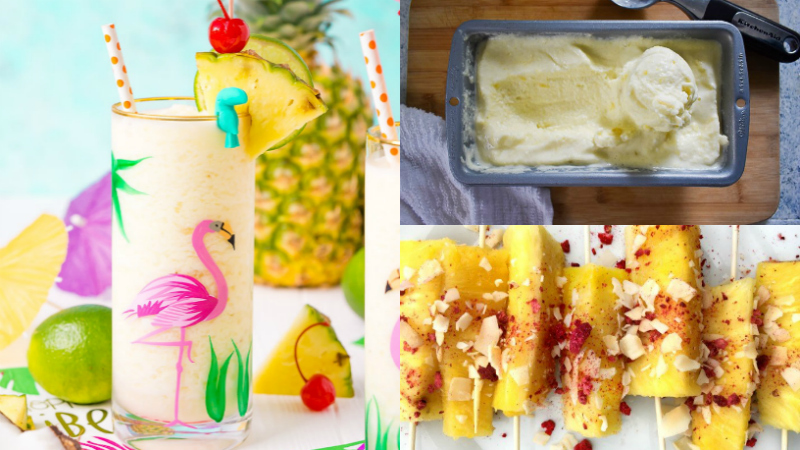 Best Pina Colada from Sugar and Soul
Vegan Pineapple Nice Cream from Dash of Jazz
Pina Colada Pineapple Skewers from The Search for Imperfection
Mojito, Cheesecake and Chow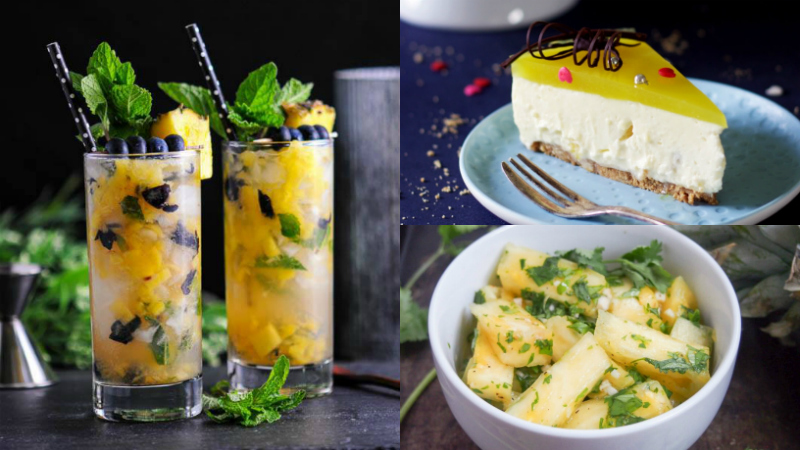 Blueberry Pineapple Mojito from Gastronom
No-Bake Pineapple Cheesecake from Spices n Flavors
Pineapple Chow from Caroline's Cooking
In addition to being delicious, pineapples are packed with good nutrition.
Of course, there is lots of Vitamin C.
You'll also get good amounts of fiber, Vitamins A and B-6 and minerals like calcium, magnesium and iron.
Don't you love it when nutritious fruit is so tasty?
Pineapple Recipes Round Up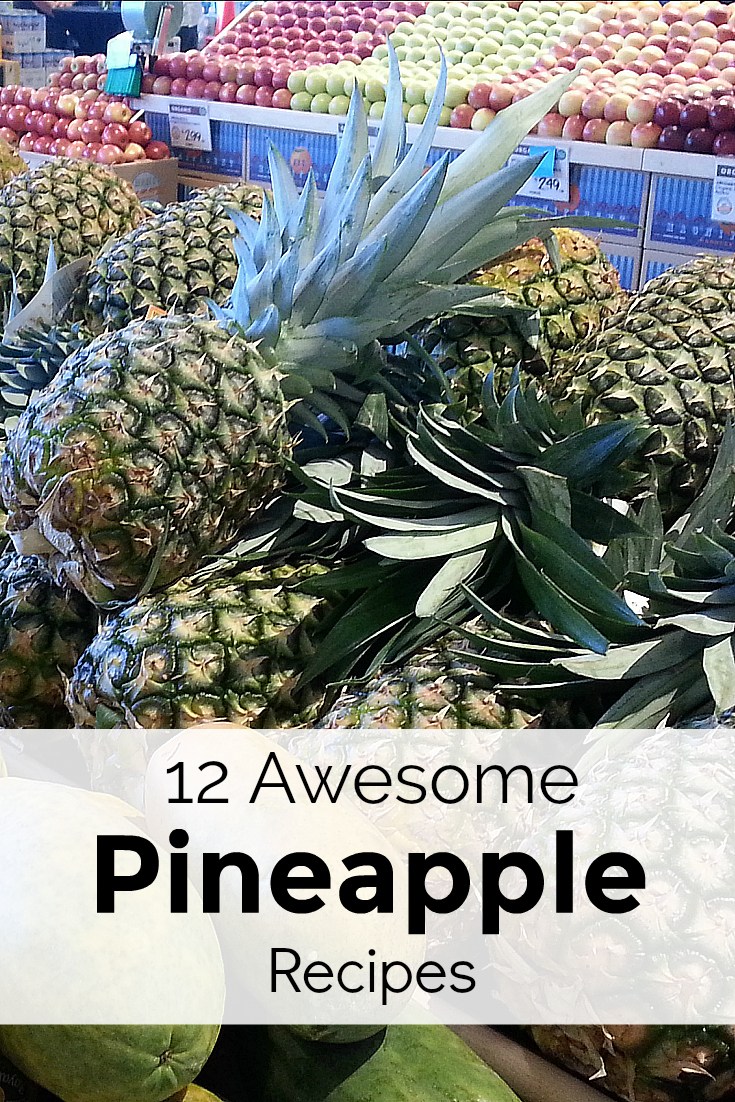 More from Mama Likes To Cook
Check out the rest of my vegetarian recipes, so you can get more great ideas for baking, cooking, blending and juicing.
Pineapple Recipes
Shopping Tips
For a beautiful assortment of kitchen necessities and food gifts for the whole family, check out the deals at these online stores.
Are you ready to have some delicious fun in the kitchen?