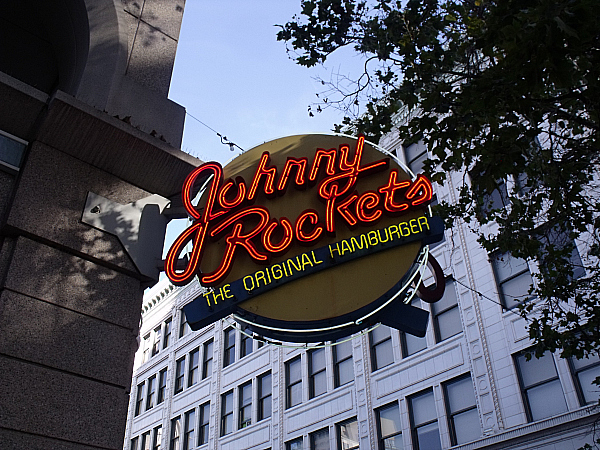 Generally, when I travel I like to try out new to me restaurants that are unique to that area. However, after a long day at a conference in San Jose some comfort food was needed.
Johnny Rockets was the perfect spot to relax and unwind with friends.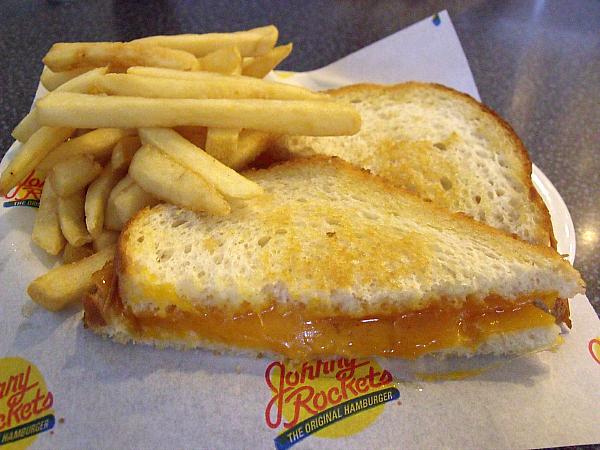 Before I looked at the menu, I planned to order a veggie burger that I've enjoyed at other Johnny Rockets locations. However, once I saw the grilled cheese on the menu, I knew it was just what I needed. The cheddar cheese on sourdough was delicious.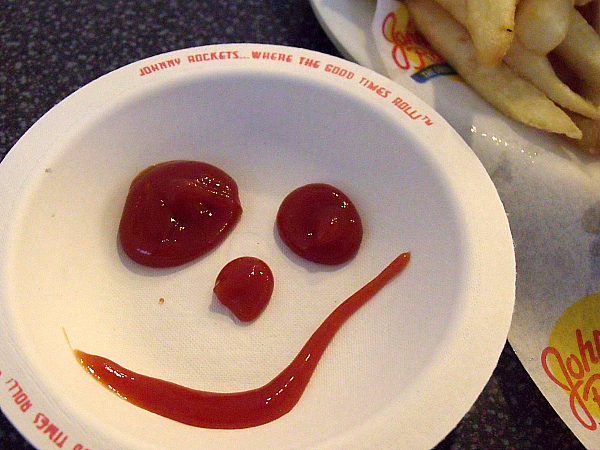 Our server made the meal fun and served our ketchup with a smile.
For those of you who eat meat, they've got a great selection of burgers. This one was piled high with bacon and cheddar cheese on top of the patty.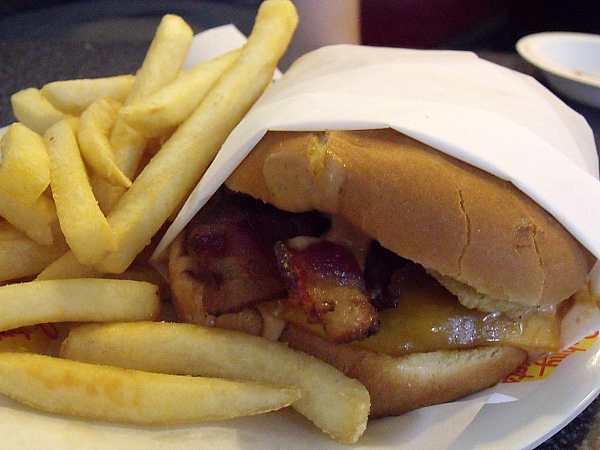 The restaurant is located conveniently just outside the back of The Fairmont Hotel, where we were staying. We were there late afternoon and there were plenty of seats available without a wait.
I've been to many Johnny Rockets restaurants. The atmosphere, food and service are always good. It's a comfortable place to enjoy a meal.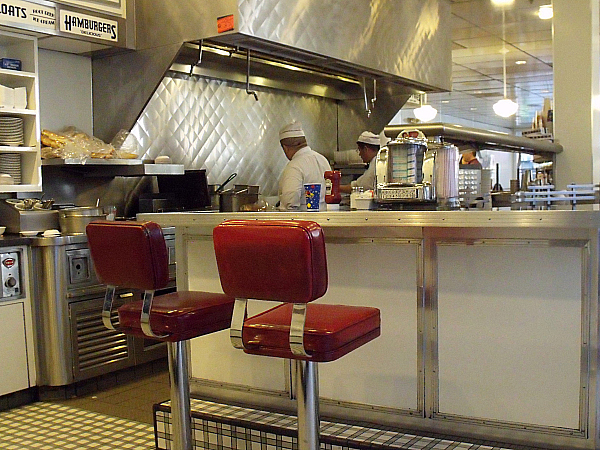 Johnny Rockets
150 South First Street
San Jose, California
(408)977-1414