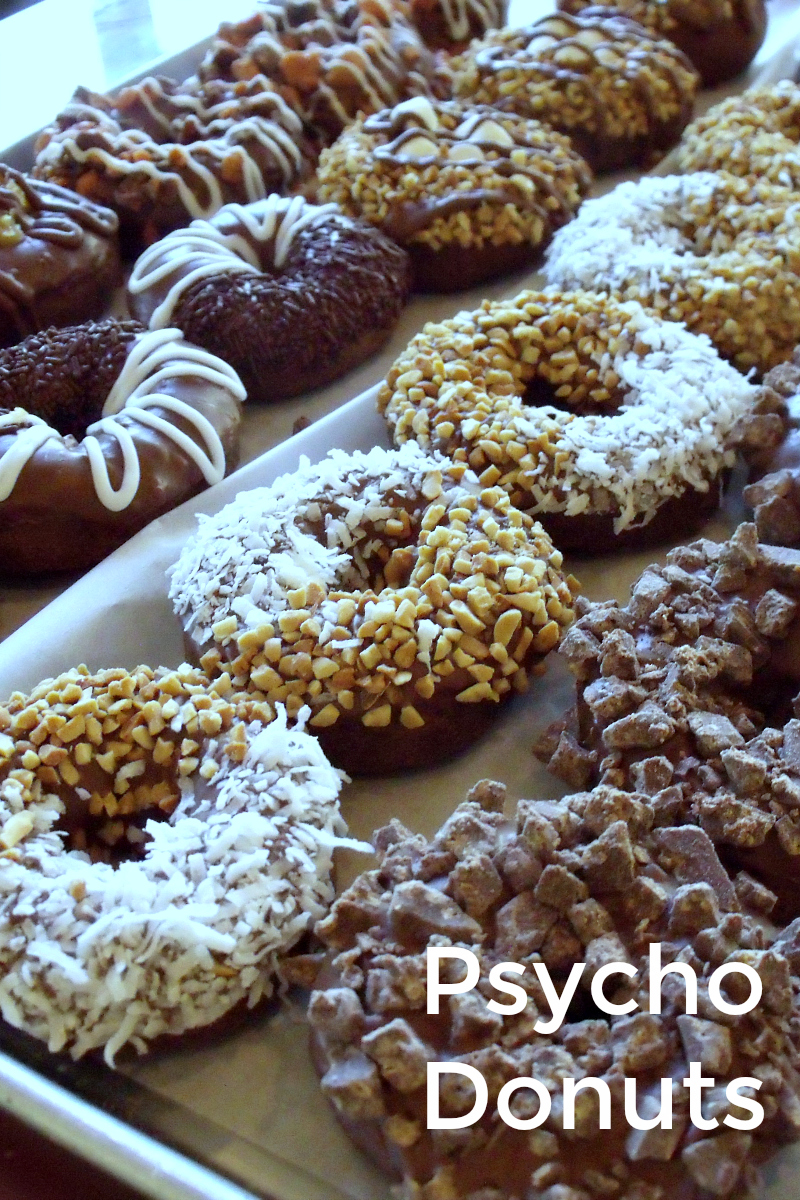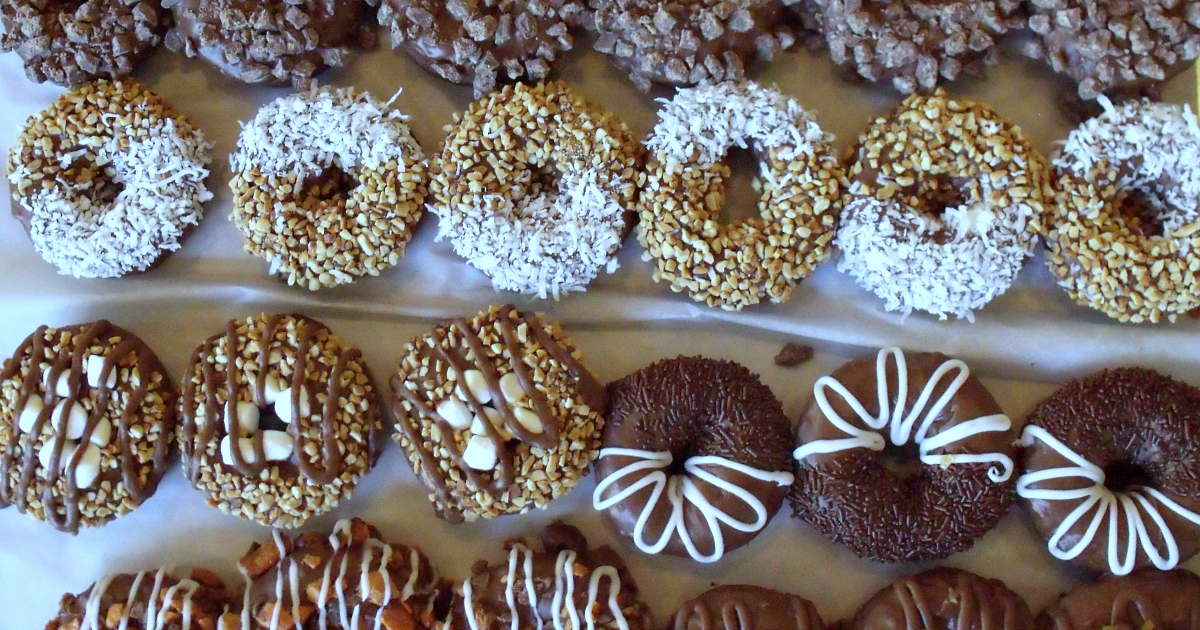 Don't those donuts look delicious?! Yes, Psycho Donuts are absolutely amazing.
I was happy to jump in on the trendy donut craze, when I visited the Silicon Valley. The donuts themselves are great, but it's the atmosphere that makes them extra special.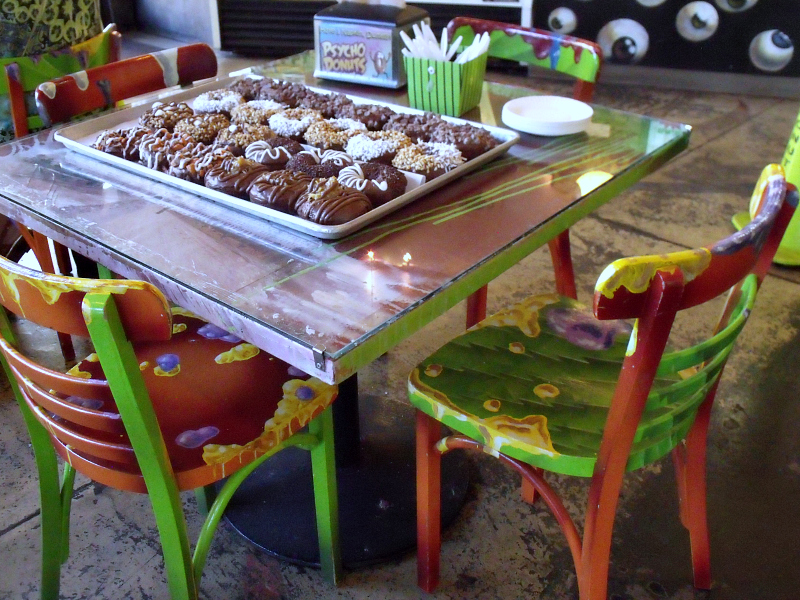 I like donuts, but, to be honest, hadn't yet decided that they were trendworthy. I was ok with "regular" donuts that can be purchased cheaply in the bakery department of the grocery store.
Recently, I tried out a donut shop near me that had donuts that looked pretty, but wished I had purchased a dozen grocery store donuts instead of the one fancy one.
The price would have been about the same and I would have been happier.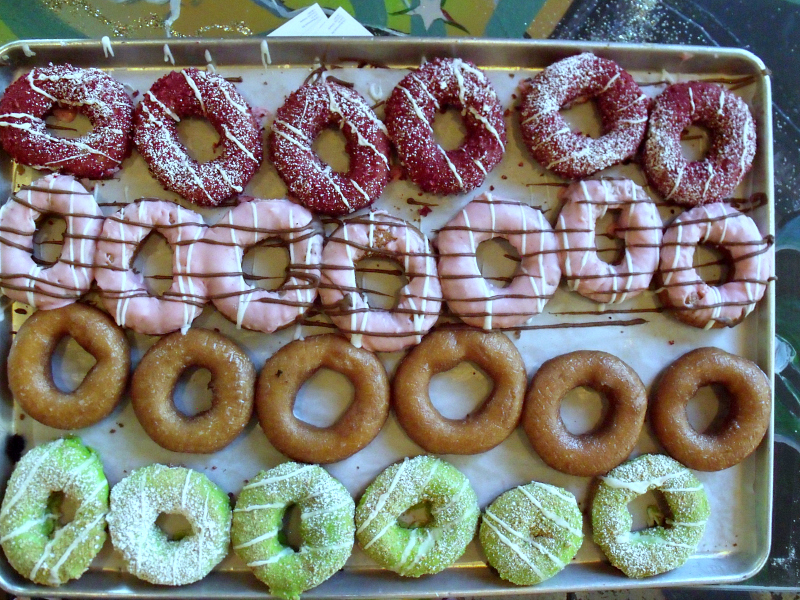 But then…. I tried Psycho Donuts.
These donuts are delicious and worth every penny. The decor and atmosphere are great and the staff is helpful and obviously enjoys their fun working environment.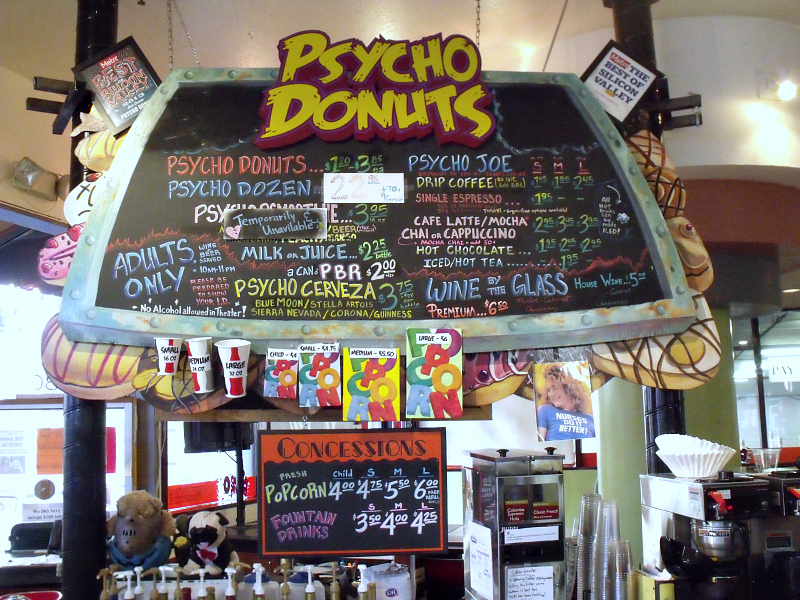 I enjoyed eating my donut at one of their artistically painted tables. You can also get a single donut or box to go.
Yes, they are delicious even when you don't eat them surrounded by their psycho themed decor.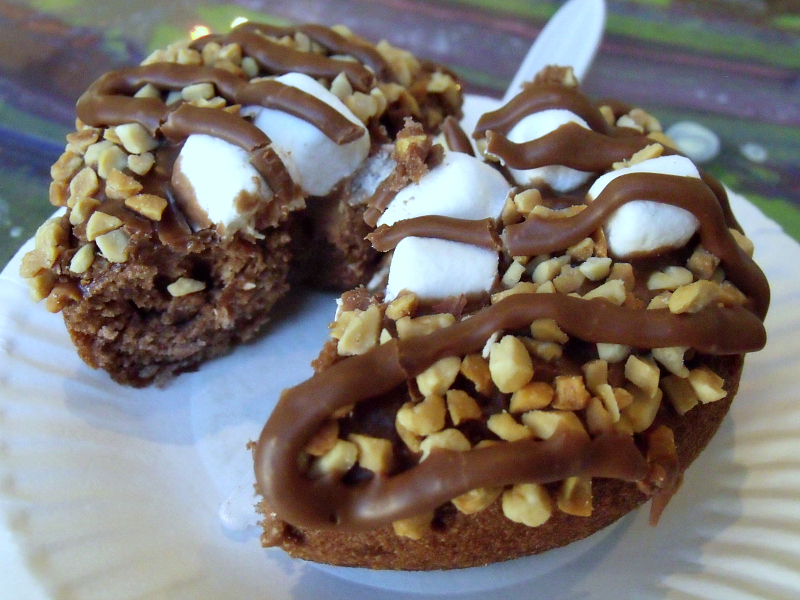 Chocolate is typically my flavor of choice and I couldn't resist this Rocky Road Donut. The chocolate cake donut is topped with chocolate icing, peanuts, mini marshmallows and then more chocolate icing. The donut itself had great texture and flavor. The toppings made it divine.
Donuts should definitely be on your to do list, when you visit the Silicon Valley.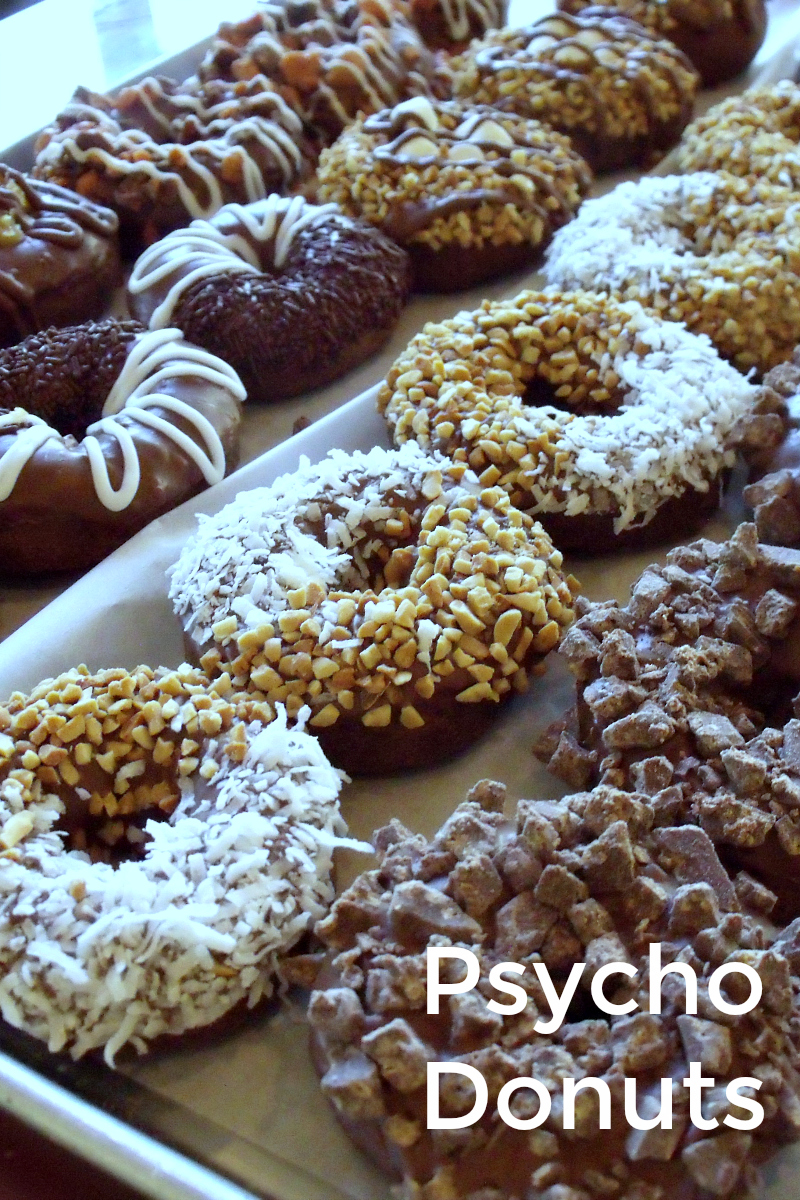 Edited 2019 – The San Jose location is now closed, but you can still get Psycho Donuts in Santa Clara and Campbell.
Check out my other restaurant reviews, so you can plan your next delicious adventure.