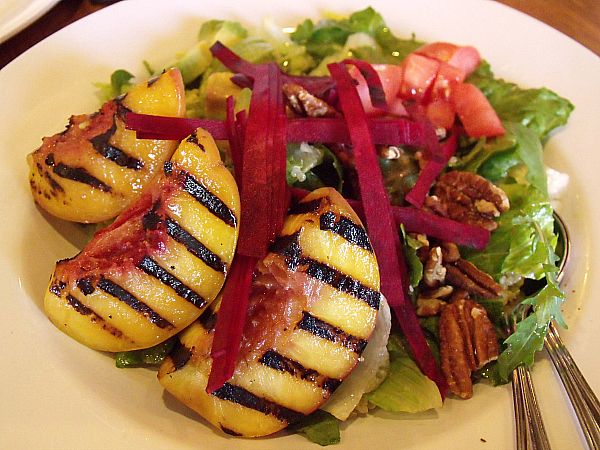 Doesn't that salad look amazing?! It was.This is the Seasonal Harvest Salad from the new Summer menu at Veggie Grill. It's a delicious mix of fresh chargrilled peaches, arugula, beets, pecans and more.
I'm a vegetarian and live in Orange County, where I have several Veggie Grills to choose from. It's been on my "to try" list for awhile and I finally tried it out when I was traveling far from home in Silicon Valley. Now that I've been, I'm hooked and will definitely need to visit my local restaurants.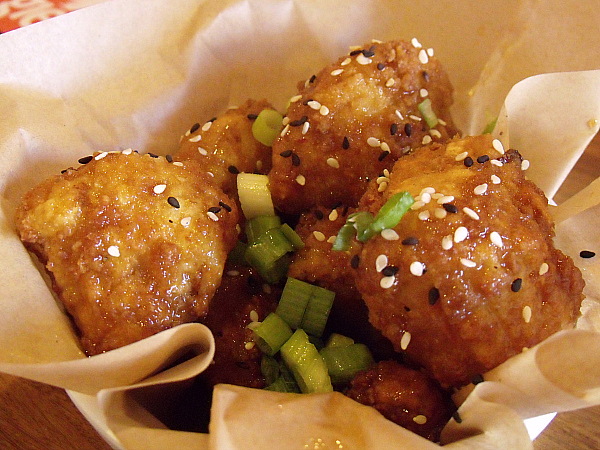 All of the food on the menu is plant based. It's good for vegans, vegetarians and anyone who loves delicious, nutritious fresh food. Even though it's vegan, most of their customers are not. The food satisfies people who would normally include meat in their meals.
If I had to pick a favorite, it would be the Crispy Cauliflower. It tastes like orange chicken with cauliflower instead of chicken. The dish is unique and even pleased my friends who don't normally like cauliflower.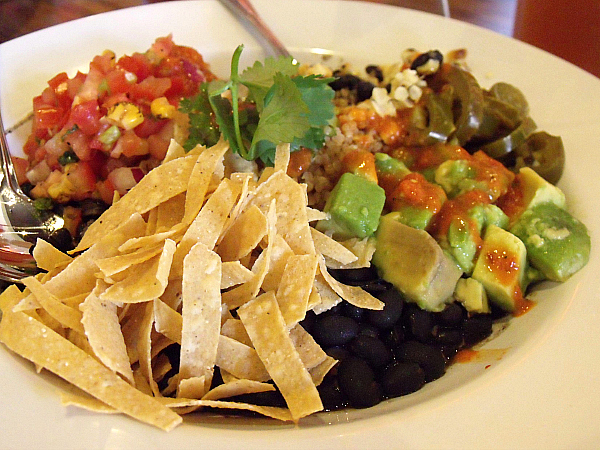 Latin Succotash is a colorful and tasty bowl. It includes a flavorful mix of black beans, avocado, corn, tomato corn salsa, quinoa and other fresh ingredients. The portion in generous and may even be enough to share with a friend.
The Chargrilled Street Corn is topped with Southwestern mayo, soy parmesan and cilantro. It looks and tastes great.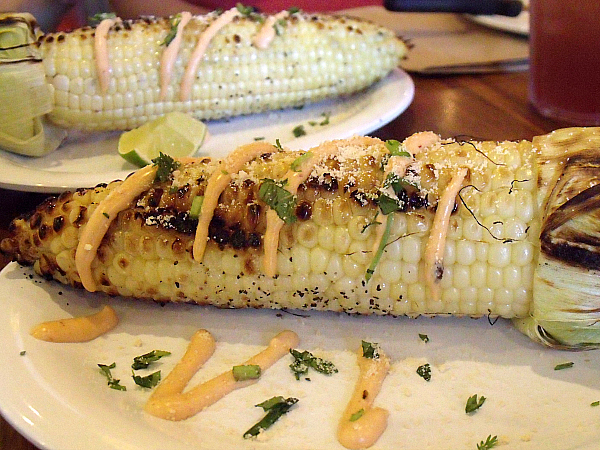 Another one of my favorites was the BTLA sandwich. It's similar to a regular bacon, lettuce and tomato sandwich, but the bacon is tempeh, the mayo is vegan and they add avocado. I think I could eat this tasty sandwich every day.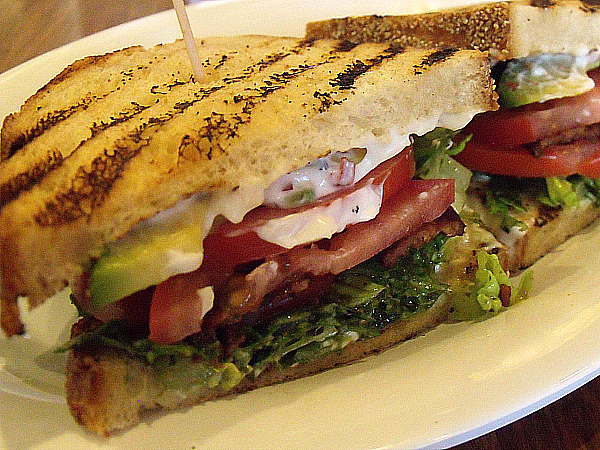 Desserts are often something that vegans skip due to the dairy and eggs that are typically used. Veggie Grill has created a moist and flavorful carrot cake that can be enjoyed even by picky eaters. It is free from dairy, eggs, trans fats, refined sugars and cholesterol. The vegan cream cheese frosting is rich and creamy. If I hadn't known it was vegan, I would have assumed that it was made with dairy and eggs.
I thoroughly enjoyed my first visit to Veggie Grill and plan to visit again!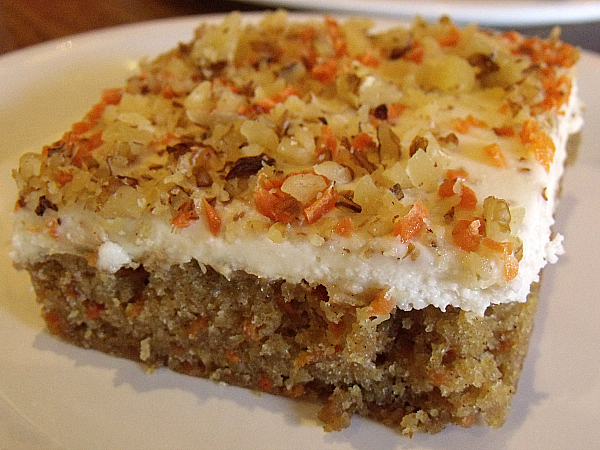 Veggie Grill
565 San Antonio Road
Mountain View, California 94040
650-559-1535
Open daily 11am to 10pm