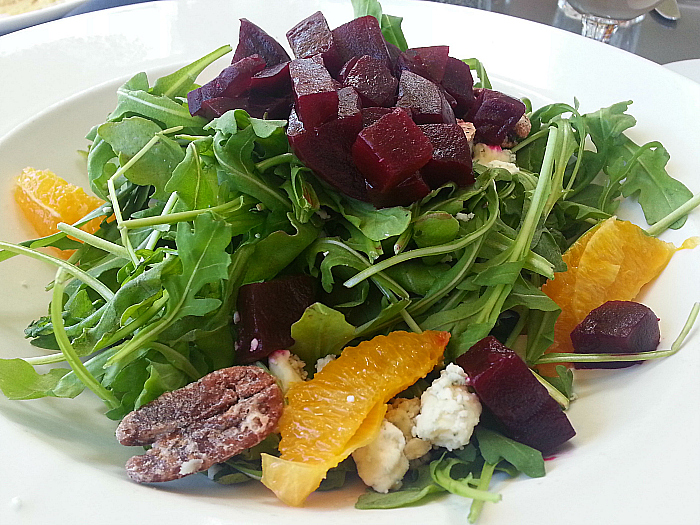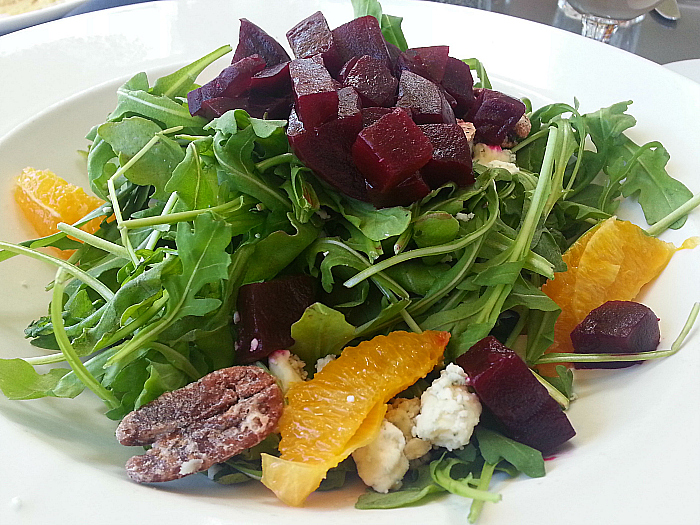 When you are on vacation, visit the Kaiser Grille Palm Springs. The food and overall experience are fantastic.
Good food and good people watching are perfectly fun pastimes, so this is what you'll get at Kaiser Grille on Palm Canyon Drive.
There are tables indoors, but the outdoor tables that wrap around the corner building are where you can experience more Palm Springs atmosphere as people walk, drive or bike by.
A roasted beet salad is often my go-to dish at restaurants.
I liked Kaiser Grille's that had beets, arugula, oranges, candied pecans and blue cheese.
They also have a good cocktail menu and some beautiful desserts, if you can save room for them.
Following are some of the other foods that my friends and I ordered and enjoyed. Yes, everything tasted as good as it looks.
Hummus with Sliced Cucumbers and Pita Bread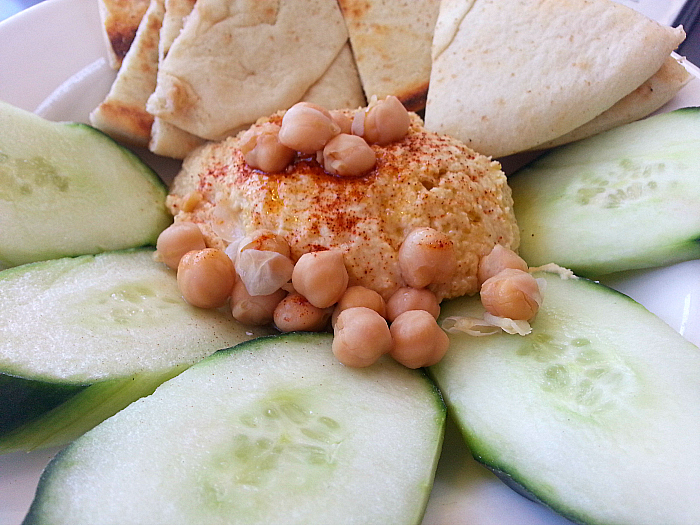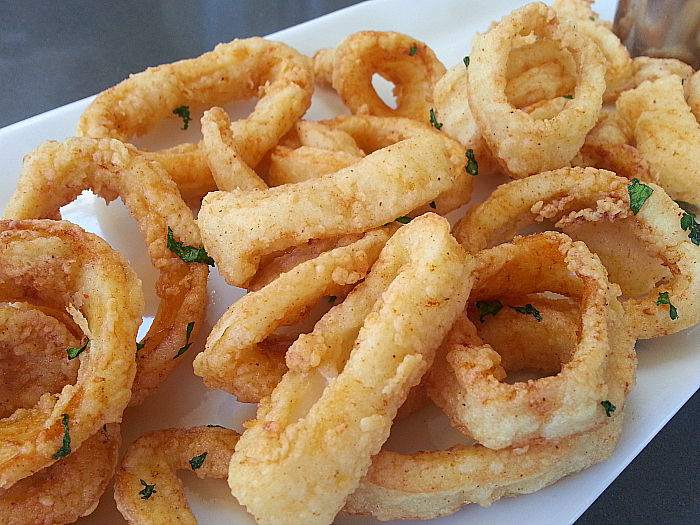 Asian Chicken Salad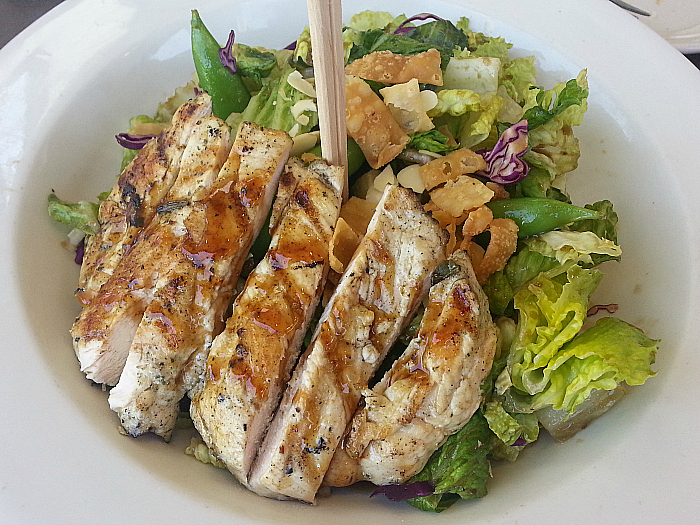 Lettuce Wrapped Kaiser Burger with House Cut Chips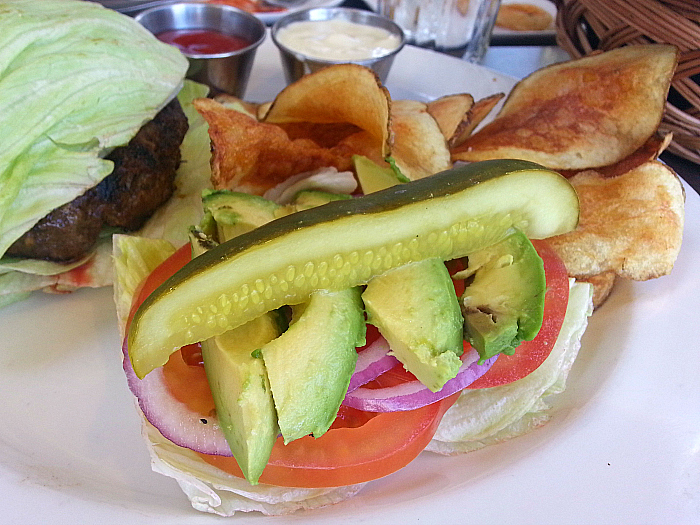 Kaiser Cheeseburger with French Fries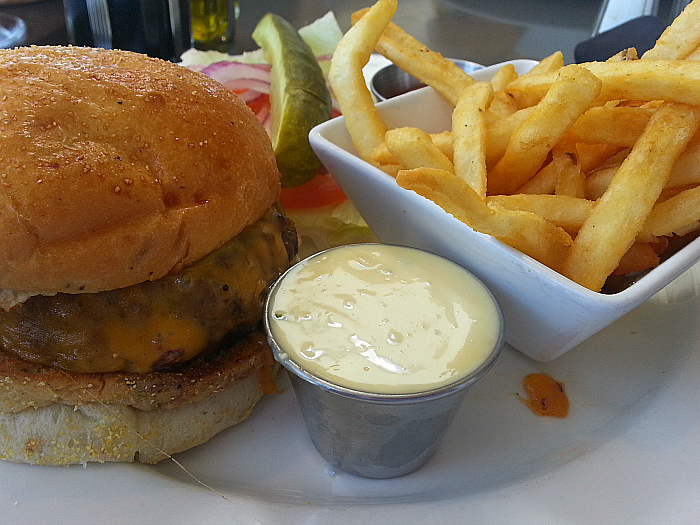 Kaiser Grille Palm Springs
205 S Palm Canyon Drive
Palm Springs, California 92262