Knotts Boysenberry Festival Tasting
It is the time of year for the Knotts Boysenberry Festival Tasting again, so I had to go!
I enjoy Knott's Berry Farm anytime, but during the Boysenberry Festival it is definitely my favorite time to visit.
This year there are over 70 themed food and drinks to choose from.
Items can be purchased individually or you can get a six item Food Tasting Card for $25.
With the card, you can pick up your food at any time during your visit.
There is a map on the back of the card to help you locate each item.
BBQ Short Ribs
Spicy Boysenberry BBQ Wings
Fried Alligator Bites with Fries and Boysenberry Aioli
BBQ Meatballs
Panna Cotta
Dessert Flautas
As a vegetarian, the card wasn't the best option for me, but my family loved having my portions and enjoyed each of their meaty items and mine.
We all loved the panna cotta.
The boysenberry flavor was delicious and it wasn't too sweet.
The tasting card is a good deal and it's fun to stop by the various stations throughout the day.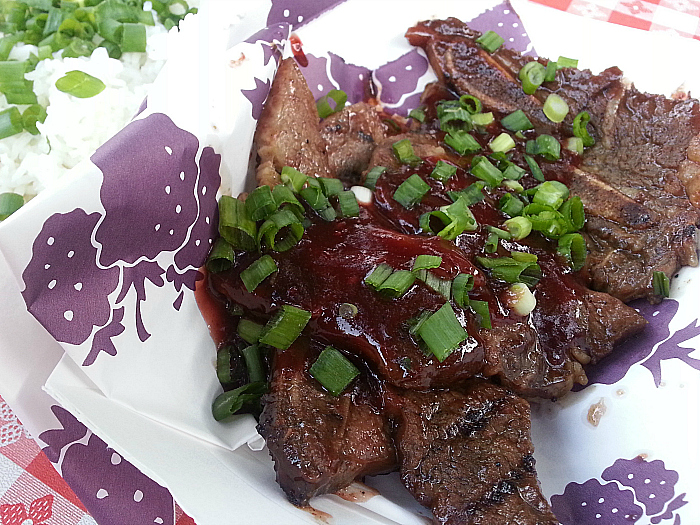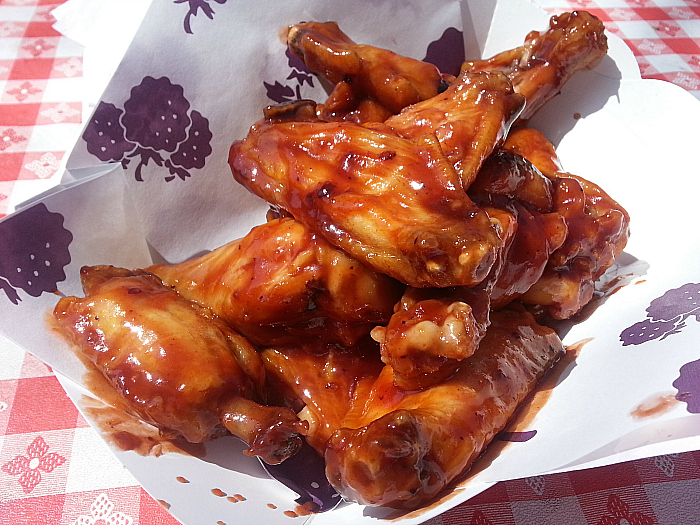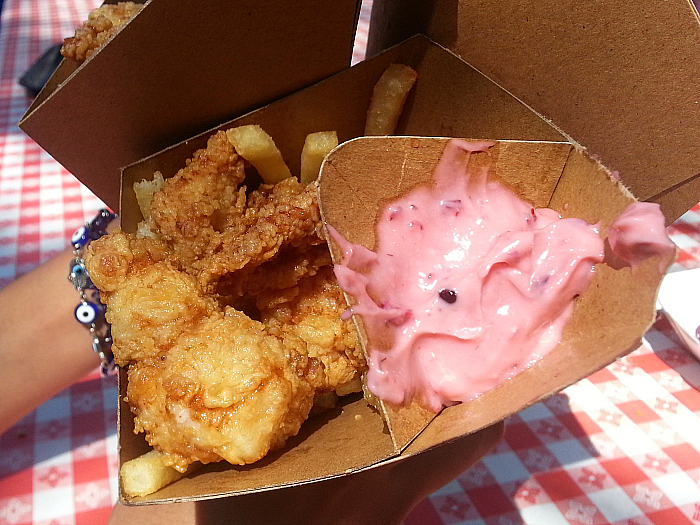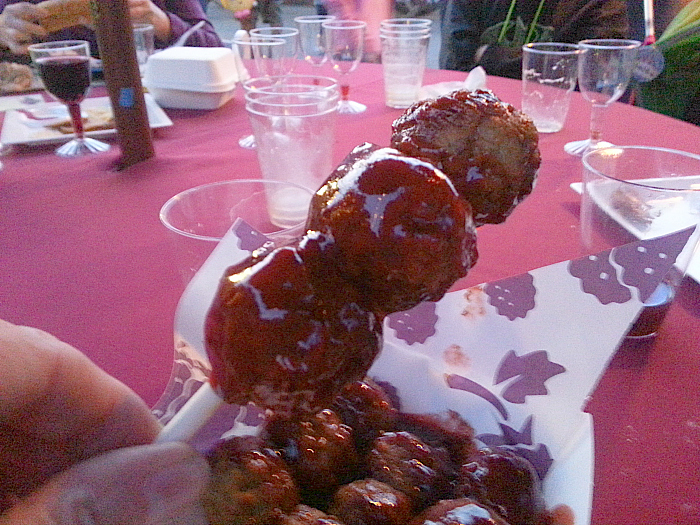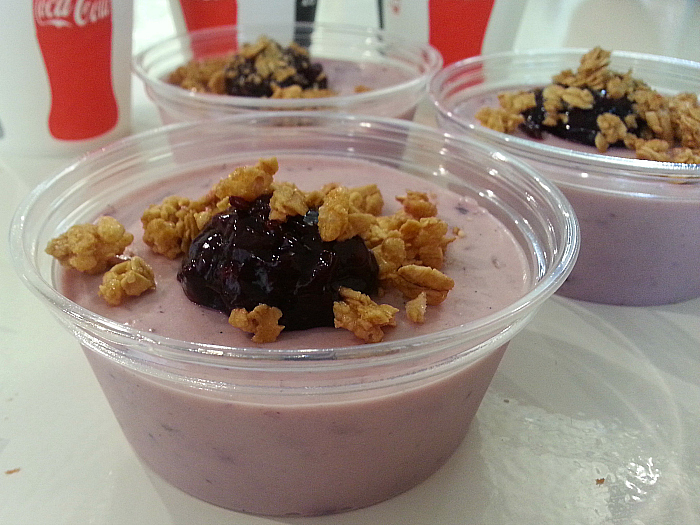 There is also a special deal for those of us who enjoy adult beverages.
The wine tasting card allows for up to six generously sized tastings of wine, craft beer and hard cider.
A plate of cheese, fruit and crackers to pair with the beverages is included.
I especially enjoyed the boysenberry wine and boysenberry cider.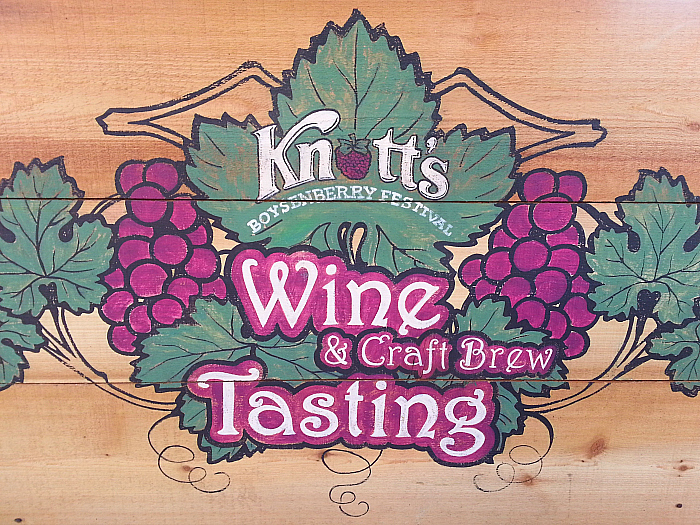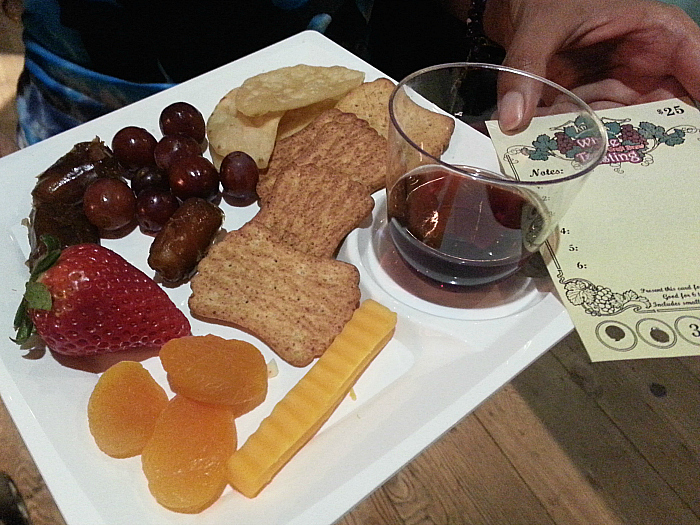 Knott's Berry Farm
Boysenberry Festival
8039 Beach Blvd.
Buena Park, California 90620