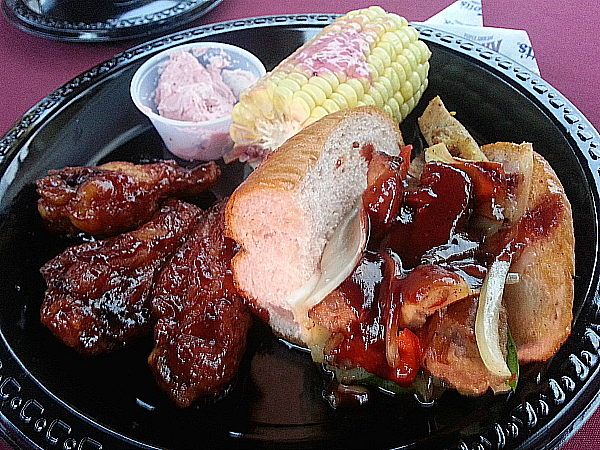 Spring is here and that means it's just about time for boysenberries, boysenberries and more boysenberries!
Knott's Berry Farm
Boysenberry Festival
8039 Beach Blvd.
Buena Park, California 90620
March 28th, 2015 to April 12, 2015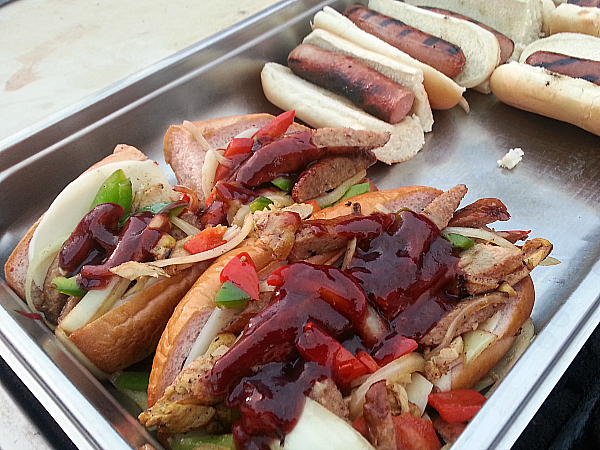 As a lifelong resident of Southern California, I've been to Knott's many times over the years. My parents always raved about the boysenberry pie, but my favorite was the boysenberry juice drink that came in a boysenberry shaped container.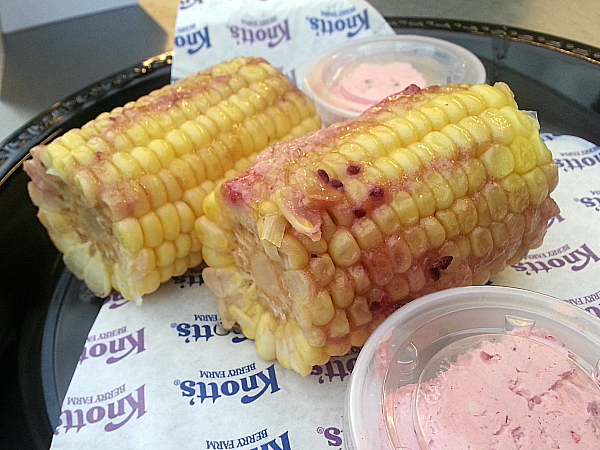 For those who aren't familiar with the boysenberry, it is a delicious cross between a loganberry, red raspberry and blackberry. This sweet and tart berry is what originally made the Knott family and their berry farm famous.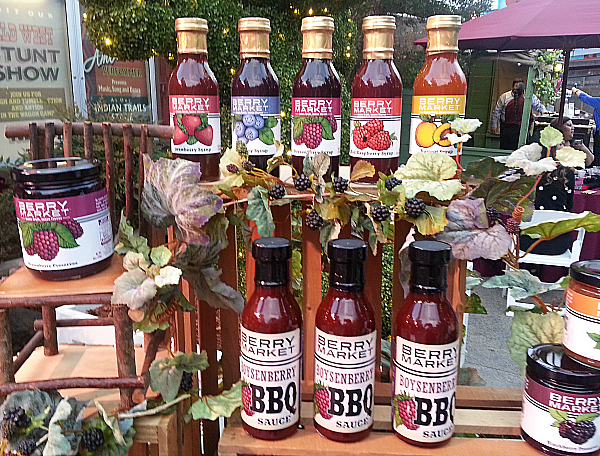 Each year the chefs and staff at Knott's come up with new and creative foods to feature at the Boysenberry Festival. During the festival there will be gourmet food, craft beer and wine tasting and Knott's style entertainment for the whole family.
This berry is very versatile and it's always fun to see and taste the amazing food they create.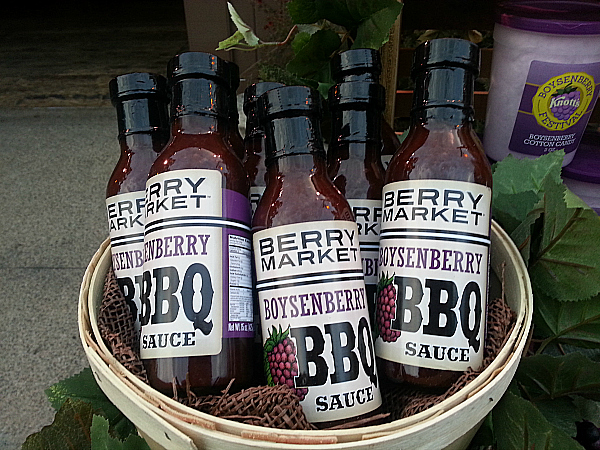 This year, I got to sample a variety of their gourmet food creations ahead of time at a media preview in the park. Here are a few of my favorites:
Corn on the Cob with Boysenberry Butter
Fried Cheese Curds with Spicy Boysenberry Dipping Sauce
Fresh Boysenberry Lemonade
Fun Bun (huge deep fried cinnamon bun topped with a boysenberry cream cheese sauce)
Boysenberry Dessert Flautas
Boysenberry Bar Dipped in Chocolate
Those of you who eat meat may want to try their alligator (yes, I said alligator!), chicken, fish, ribs and hot dog dishes.
Whether you are looking for a dessert, snack, meal or beverage, you'll find plenty to eat while you're at Knott's and beautifully packaged sauces, jam, candy and other boysenberry treats to take home with you.
What do you think you'd like to try first?