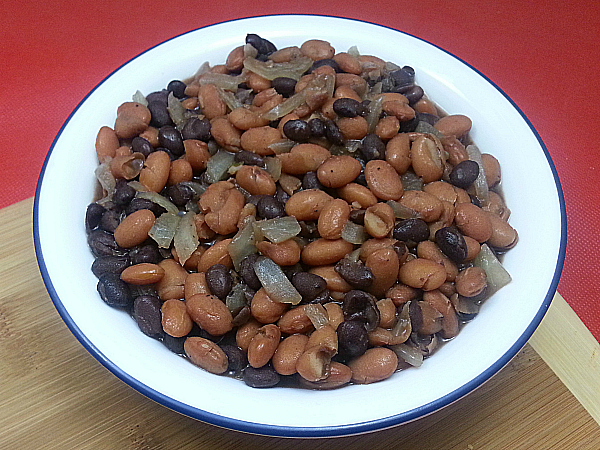 Vegan Baked Beans Sweetened with Splenda
How much sugar do you consume each day?
Even without dessert, those sugar calories can add up in beverages and pre-packaged foods.
Consequently, most of us here in the US get a whole lot more sugar than we need.
Splenda challenged me to make a "Sweet Swap" and use one of their products in place of regular sugar in a recipes.
They've got a big selection of Sweet Swap recipes online, but I chose to use one of my own.
With Splenda Brown Sugar Blend, I can easily cut back on sugar.
This is a blend of light brown sugar and Splenda that tastes and behaves like regular brown sugar.
They have a conversion chart to show how to substitute it in recipes, but it's easy to do the math in my head.
I use half as much of the Splenda Brown Sugar Blend as I would regular brown sugar.
I've used it in a variety of recipes, and it always works out well.
Homemade baked beans are a tasty side dish to eat at home or take to a picnic or potluck.
There are no animal products in it, so the beans can be enjoyed by vegetarians and vegans.
Since I made a Sweet Swap with the Splenda Brown Sugar Blend, it has delicious brown sugar flavor even though it has less sugar!
Vegetarian Brown Sugar Baked Beans
Ingredients:
2 T Olive Oil
1/2 Medium Onion, chopped
3 15 oz. Cans of Beans (I used 2 Pinto Beans & 1 Black Beans)
1/3 cup Splenda Brown Sugar Blend (equivalent to 2/3 cup Brown Sugar)
1/3 cup Cider Vinegar
1 T Dijon or Brown Mustard
1 t Salt
1/2 t Black Pepper
Instructions:
Heat oil in the bottom of a sauce pan. Add onions and saute for a couple of minutes until translucent.
Add all other ingredients to the pan.
Bring to a boil and then reduce to a low heat setting.
Simmer for 10 to 15 minutes, stirring occasionally.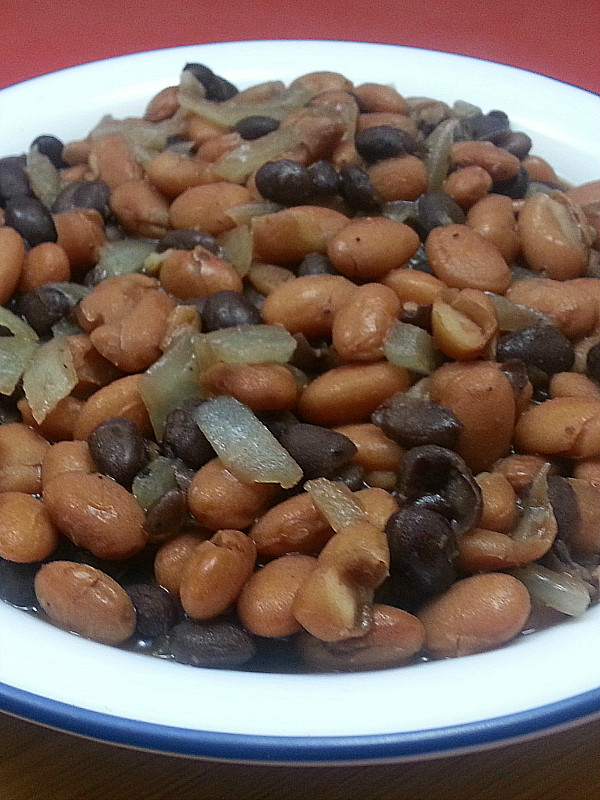 More from Mama Likes To Cook
Check out my vegetarian recipes, so you can get more great ideas for baking, cooking, blending and juicing.
Black Bean Recipes
Shop Now
For a beautiful assortment of kitchen necessities and food gifts for the whole family, check out the current deals at these online stores.
Are you ready to have some delicious fun in the kitchen?