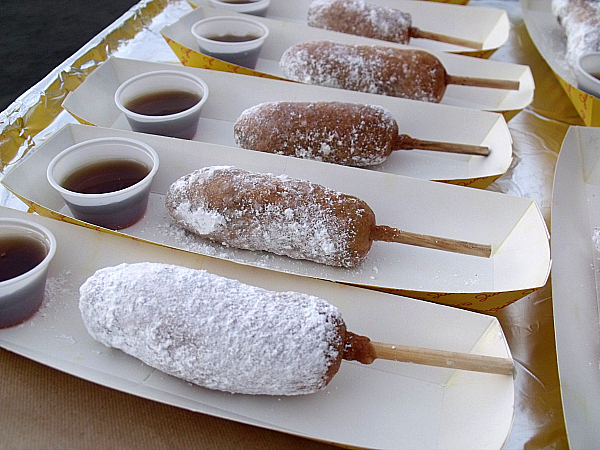 It's Los Angeles County Fair time!
The Fair runs through the end of the month and, of course, there is so much to do (and eat!) that you'll want to go more than once.
Fair food is typically decadent and often deep fried and extraordinarily large. This year you'll find some old favorites and some new treats like the Funnel Cake Sausage Dog at Lucy's. It's a sweet and savory twist on a traditional corn dog.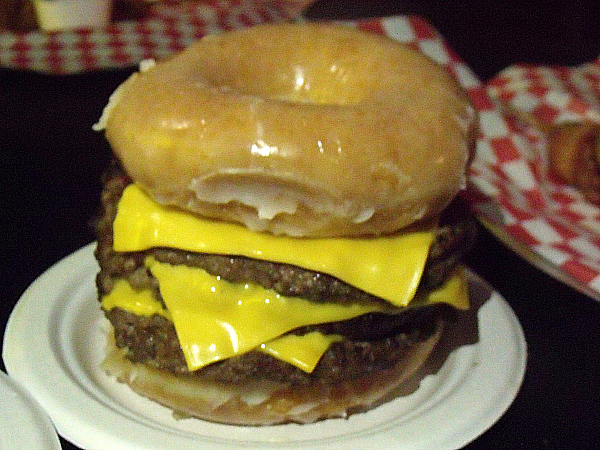 A Krispy Cream Cheeseburger with two glazed donuts, three beef patties and three slices of cheese is an overindulgence that somehow seems perfect appropriate when you're at the LACF.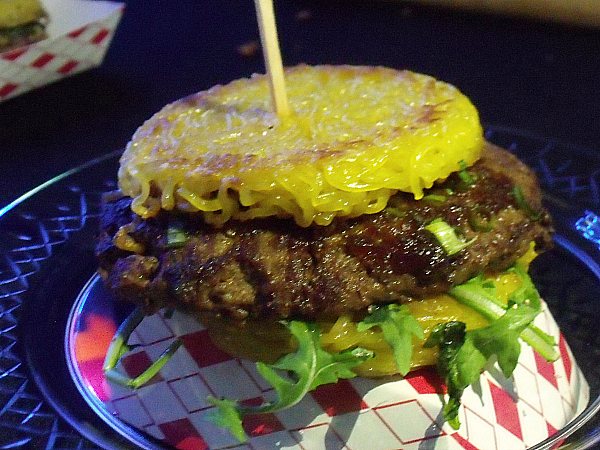 I was happy to see that Ramen Burger is at the fair this year. This is one of their beef burgers, but they also have a vegetarian burger that is delish.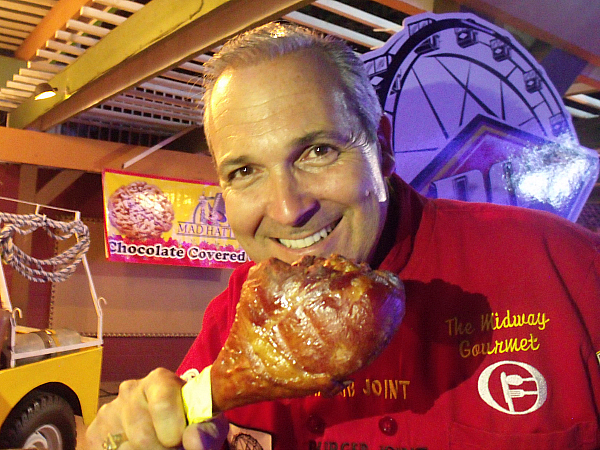 Giant deep fried turkey legs are a fair staple and I was happy to hear that the sauce has been formulated to be gluten free. I'm told it tastes just as good as before, but now more of you can enjoy them.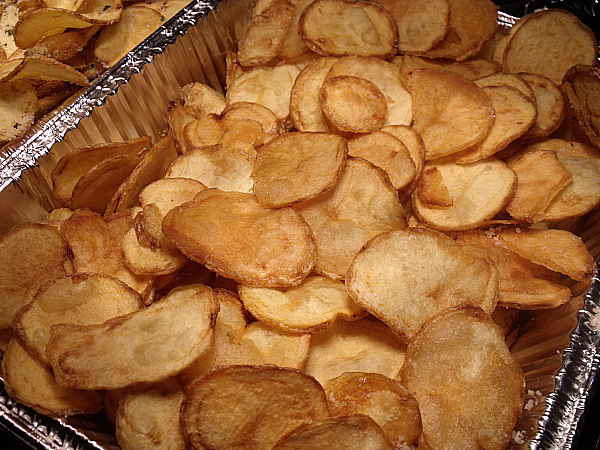 My favorite of the night was something out of the ordinary. Cornucopia Foods has partnered with The Farm for delicious food right out of the garden. The Farm is located at the fairgrounds. They grow a variety of produce and even make their olive oil from the olives that are grown there. They made flatbread right on a wood fire grill and topped it with olive oil, fruit, vegetables and herbs that were grown right there. This was a wonderful and healthy treat!
What are you going to eat at the LA County Fair this year?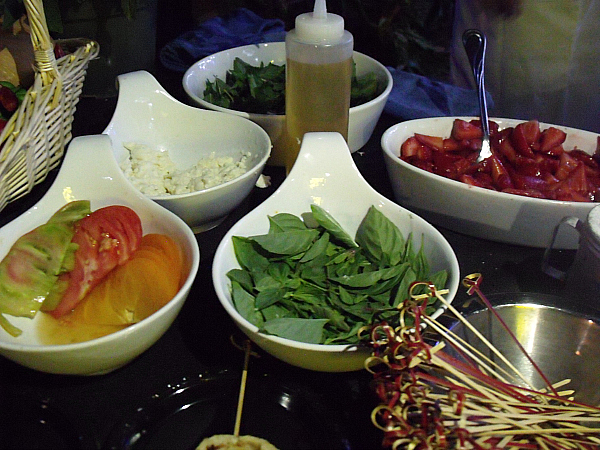 LA County Fair
1101 W. McKinley Ave.
Pomona, CA 91768
(909) 623-3111
August 29th through September 30th, 2014