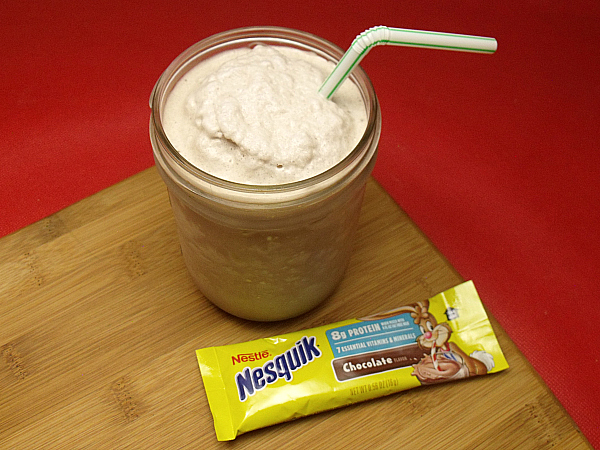 Does your family like frozen beverages? Mine does, but they can get very pricey when you buy them at a coffee shop.
Here's an inexpensive and easy recipe for a chocolate frappe that refreshes without breaking the bank. It's simple enough for little kids to help and bigger ones will be able to make it by themselves.
Nesquik Frappuccino
Ingredients:
2 T Nesquik
6 Ice Cubes
1 Cup Milk
Instructions:
Add all ingredients to a high-speed blender.
Blend until smooth. Serve and enjoy.
Optional: Top with whipped cream