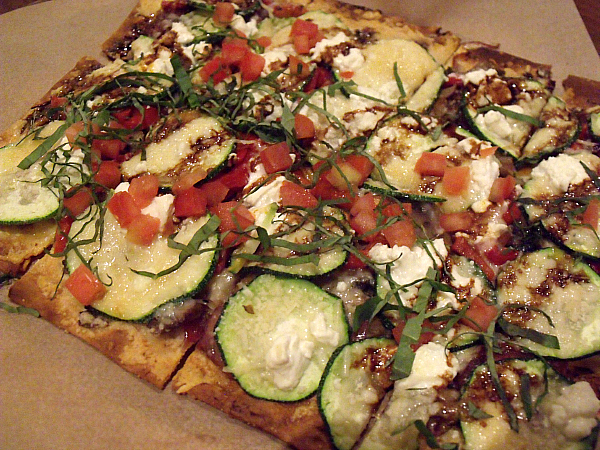 Lazy Dog Cafe is a great place to enjoy good food, friends and family!
The extensive menu makes it easy to please a variety of people. I went with a big crowd and we were all able to find good food to order.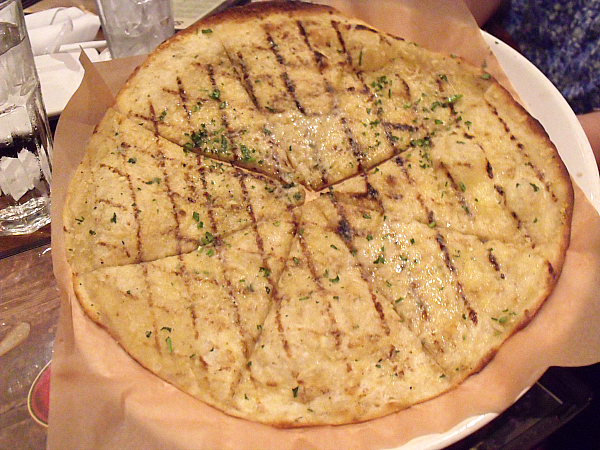 When we first arrived, our server asked if we had all been to Lazy Dog before. Many of the people in our group were first timers from out of state. A few moments later complementary Grilled Garlic Flatbread was delivered.
The menu includes a variety of flavors from around the world – each one put together in a way that is perfectly at home in a restaurant in Southern California. We enjoyed the tastes of Latin America, Asia, the Mediterranean and Europe. We ended up passing our plates around to sample the different dishes, even though we hadn't planned on a family style meal.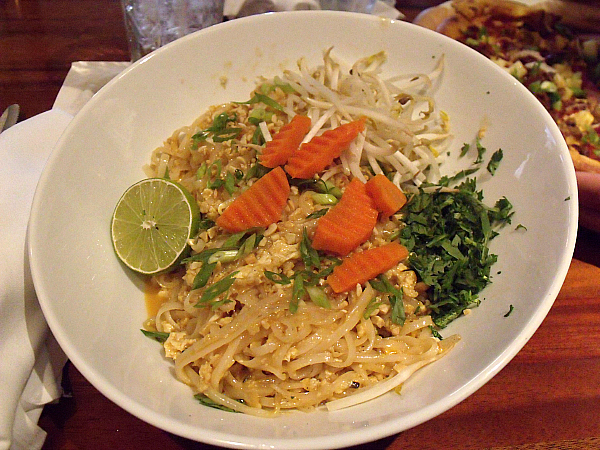 Everyone was pleased with their own dish, but the favorite was probably the Mediterranean Crisp Brick Oven Pizza that I ordered. It is topped with roasted vegetables, mushrooms, caramelized onions and goat cheese and has been drizzled with balsamic vinegar. Another favorite was the generously portioned Beer Battered Fish 'n Chips.
Lazy Dog Cafe has a great selection of delicious food.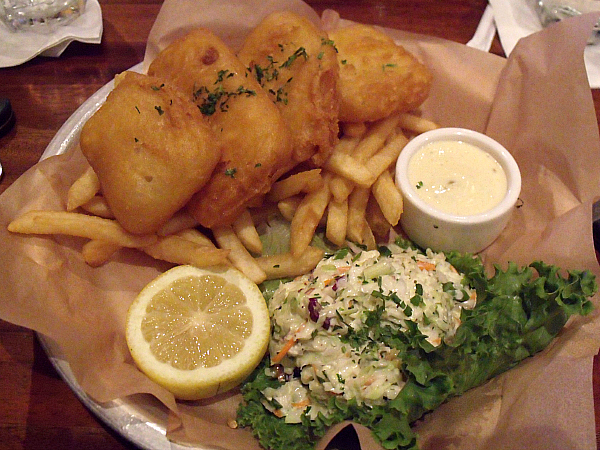 Lazy Dog
The Market Place
13290 Jamboree Road
Irvine California 92602