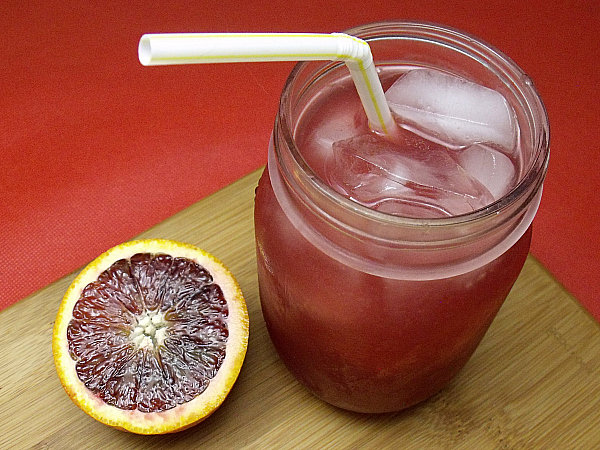 Earlier this Summer, I took a trip to Northern California and stopped off for lunch at Tarpy's Roadhouse in Monterey. One of the highlights of my meal was their fresh blood orange lemonade. That inspired me to make my own. I'm sure my recipe is not exactly like their's, but it is fabulous!
The recipe makes a single glass of the refreshing beverage. It can easily be made in larger quantities, if you'd like.
Blood Orange Lemonade
Ingredients:
2 Blood Oranges
2T Lemon Juice (1 lemon)
1 1/2 T Sugar
1 Cup Cold Water
Instructions:
Combine all ingredients.
Mix well.
Serve with ice.
*Thank you Melissa's Produce for the blood oranges.*