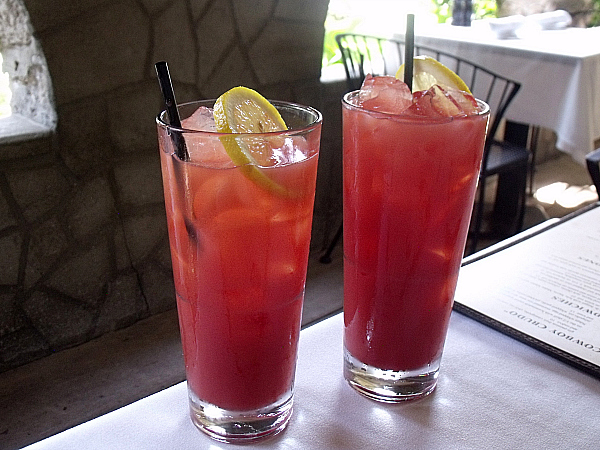 Tarpy's Roadhouse is a magical and delicious place to visit. This gem is a far cry from a rough roadhouse that needs Patrick Swayze to clean it up. It's located on Salinas Highway near the Monterey Airport. It was just a short drive from the Hofsas House Hotel where I was staying. The quiet restaurant is set back from the road, so I completely forgot that I was so close to civilization.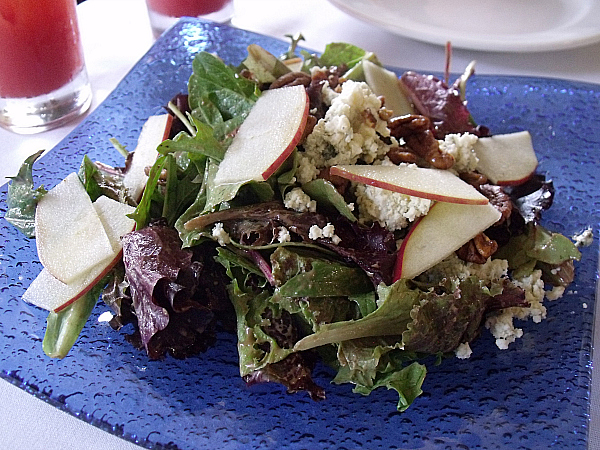 Normally, I'm a water drinker during meals. When I heard they had fresh Blood Orange Lemonade, I had to try it and am glad that I did. They didn't skimp on the blood oranges and the flavor was wonderful.
The Apples & Pecans Salad was a great start to the meal. It had lots of gorgonzola and a delicate white balsamic vinegar.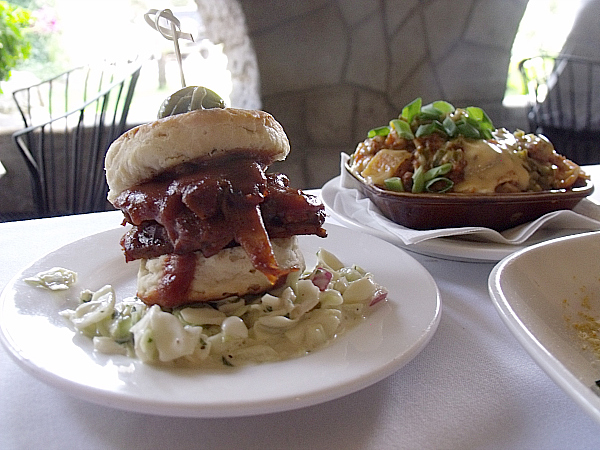 The friend who was with me isn't a vegetarian like me. She went with two "Bites" instead of a large entree. She had a BBQ Brisket Biscuit with a flavorful Memphis bbq sauce and cole slaw along with something that I was surprised to see on the menu at a nice restaurant – Frito Pie. This classic roadhouse dish was elevated to a wonderful gourmet level.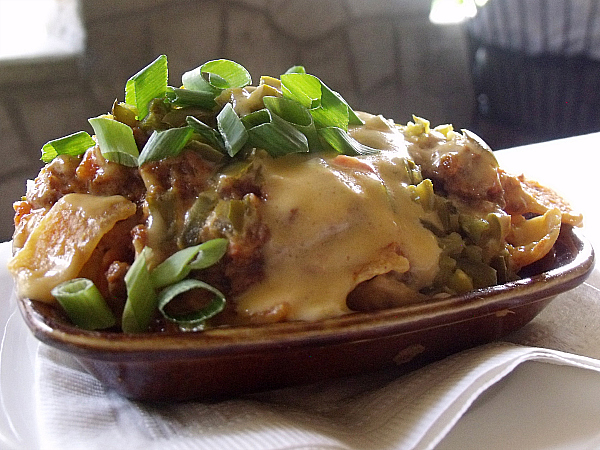 I thought I was going to order small plates as well until I saw Vegan Acorn Squash Gnocchi on the menu. It was absolutely amazing!
Their menu is very well thought out. There really is something for everyone.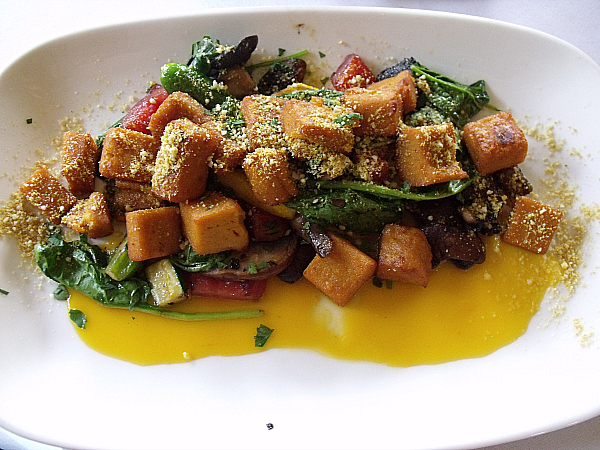 The restaurant is a beautiful place share a wonderful meal and take a relaxing break from the stresses of daily life. In fact, it was so nice that I completely lost track of time which was just perfect.
I was ready to skip dessert, but Chef Todd came out to chat and recommended the Chocolate Peanut Butter Mousse Cake. That was all the nudge I needed. Yes, it was as good as it looks.
My whole experience at Tarpy's Roadhouse was wonderful. I would love to go again the next time I'm in the area.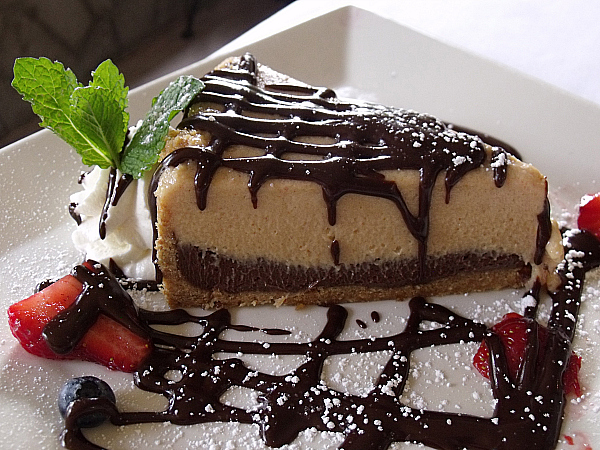 Tarpy's Roadhouse
2999 Salinas Highway
Monterey, CA 93940
831-655-2999