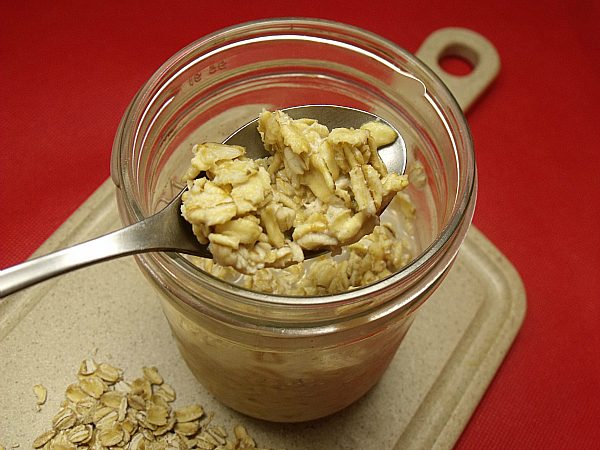 This tasty oatmeal only takes a few minutes to prepare. Then I pop it in the refrigerator overnight and breakfast is ready when I get up in the morning.
Whether you're rushing off to work or school, it's always nice to save time in the morning and skipping breakfast is not a good time saver.
The Overnight Oats can be made in a bowl, but I prefer a wide mouth mason jar. It's always fun to eat out of a mason jar and the thick glass helps keep my oats cool.
Maple Overnight Oats
Ingredients:
1 Cup Oats
1/2 Cup Milk
1/2 Cup Water
1 – 2 T Maple Syrup
Instructions:
Mix all ingredients together in mason jar.
Refrigerate overnight.
Stir and enjoy.
Note:
I only like a little bit of sweetness in mine, so just use 1 Tablespoon of maple syrup. That gives it a hint of maple. If you like more sweetness and lots of maple flavor, you'll want to increase the amount that you use.