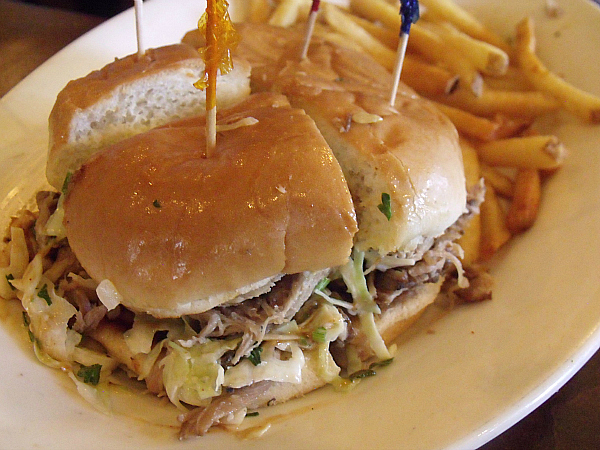 What do you think of when you hear about Marie Callender's?
Pie, right?
I know they have food, too, but for me it's usually all about the pie. Sometimes I go just for pie and other times I start with a meal, but am really just thinking about the pie and making sure I save enough room to have a slice.
Recently, I sampled an assortment of food from the regular and limited time Backyard BBQ menus. I was shocked. The food was so good that I was hardly thinking about pie.
Vegetarian options were plentiful and meat eaters had more than enough choices. Here in Orange County, local restaurants often cater to vegetarians and those with other dietary needs. National chain restaurants, are often lacking in vegetarian choices. When I asked the server for vegetarian recommendations, she directed me to a whole bunch of them throughout the menu. She then also let me know which of the meaty dishes could be easily modified to leave out the meat. Thank you, Marie Callender's!
Here's a selection of foods that my group enjoyed – some with meat and some without!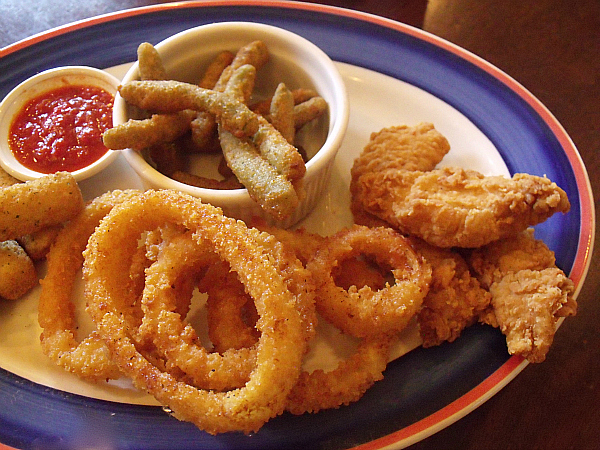 Appetizer Combo Platter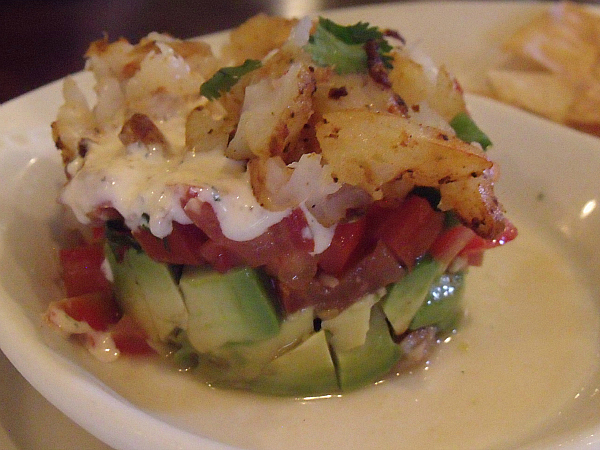 Fresh Avocado and Shrimp Stack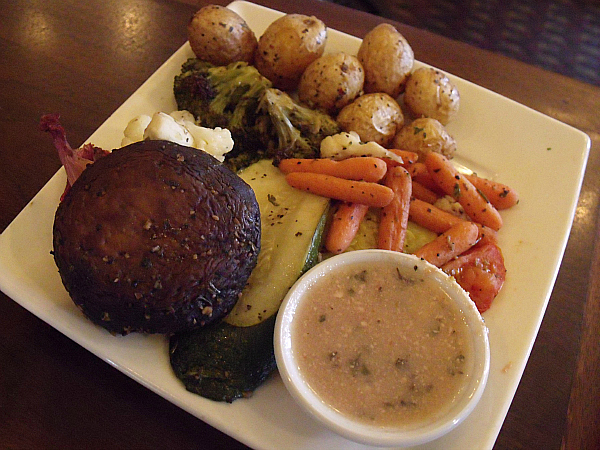 Oven Roasted Vegetable Platter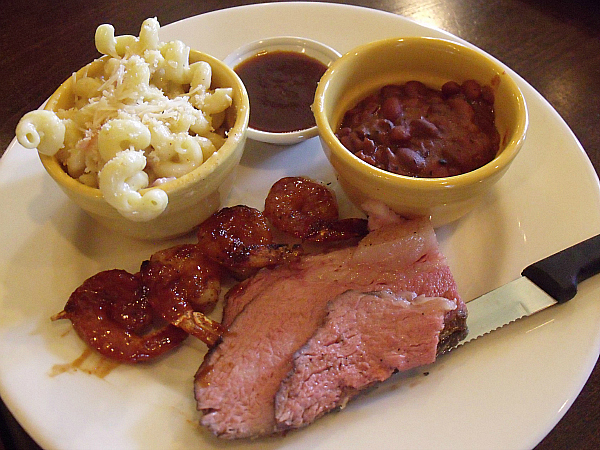 Build Your Own BBQ Platter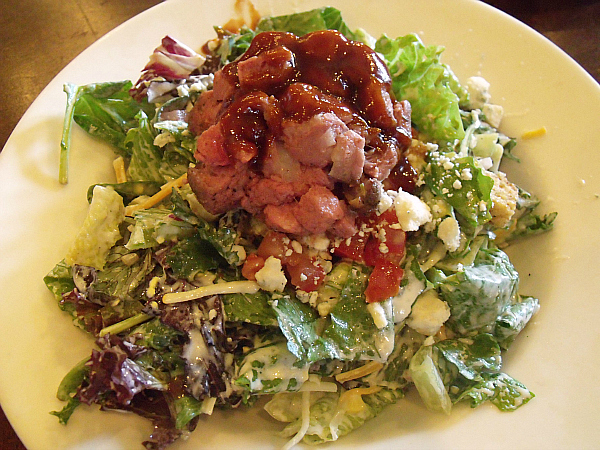 Tri-Tip Salad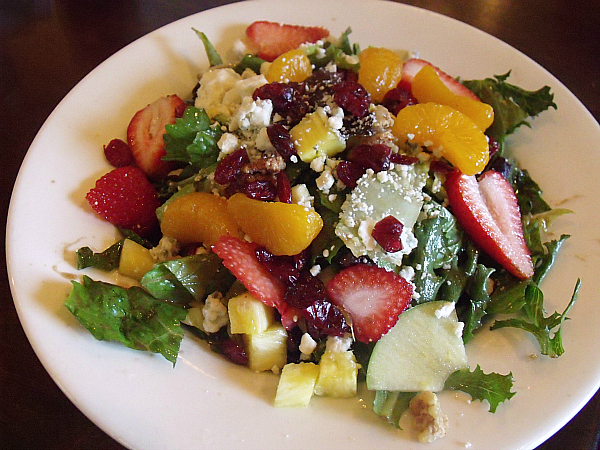 Strawberry Heaven Salad
Crunchy BBQ Chicken Salad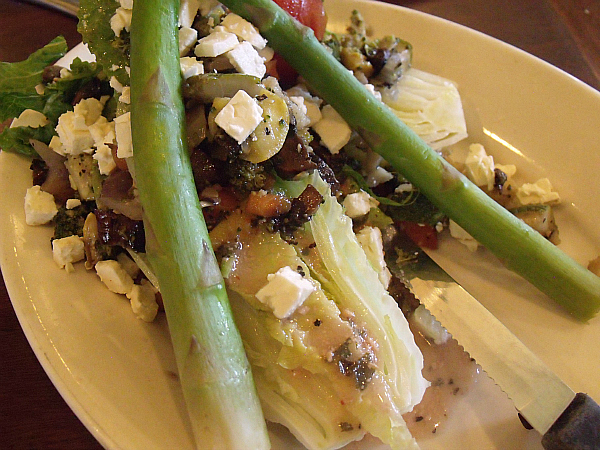 Hearts of Romaine with Roasted Vegetables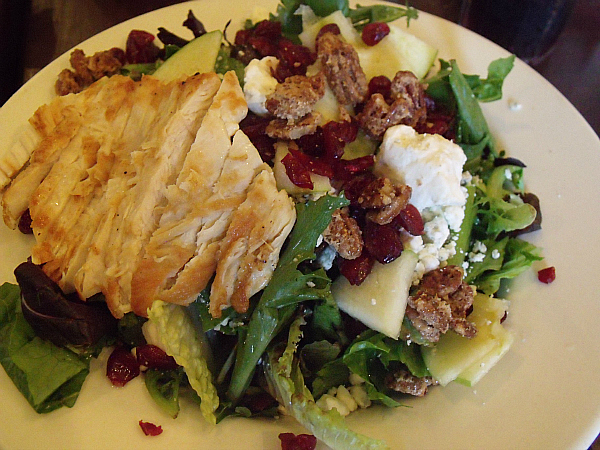 Gorgonzola, Pecan & Field Greens Salad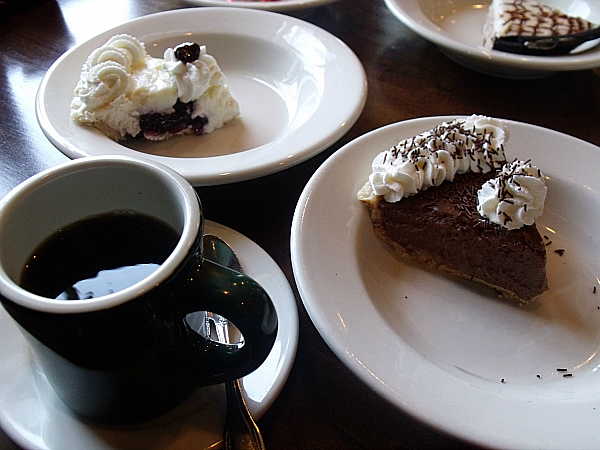 And, of course, pie and coffee to finish off the meal!