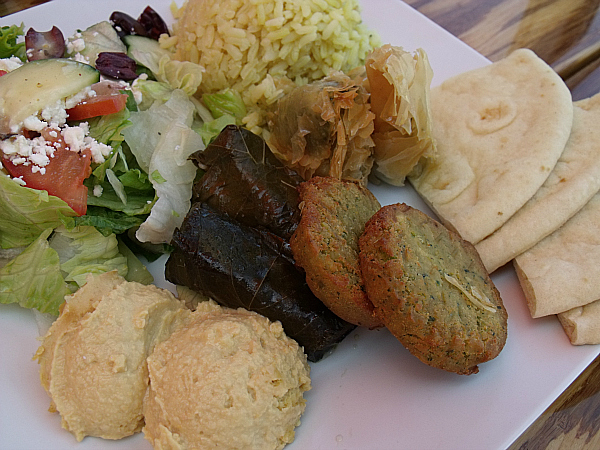 Daphne's California Greek
3030 Harbor Blvd. Ste H001
Costa Mesa CA 92626
(714) 885-8945
Doesn't this food look fantastic?!?
It was.
Daphne's Greek Cafes are located throughout California and this was my first time to visit. They use fresh ingredients to create delicious Greek foods with a California twist.
The Vegetarian Plate (pictured above) works well as an individual meal or can be shared for an appetizer. It includes falafel, spanakopita, dolmas and hummus.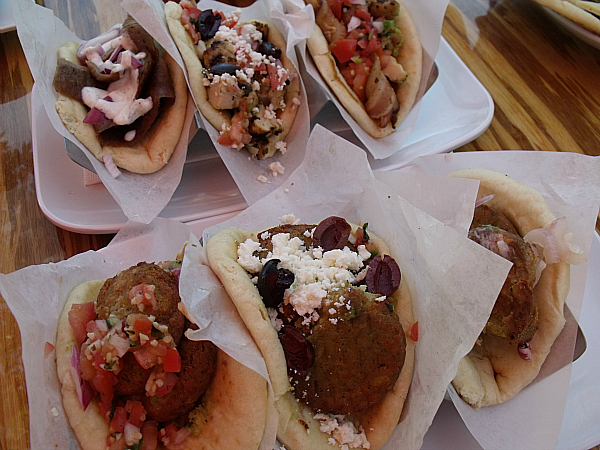 The Mini-Pita Trios may be my favorite. There is a Greek Pita, a California Pita and a Cal-Greek Pita that is a sort of hybrid of the other two. They can be ordered with meat or without.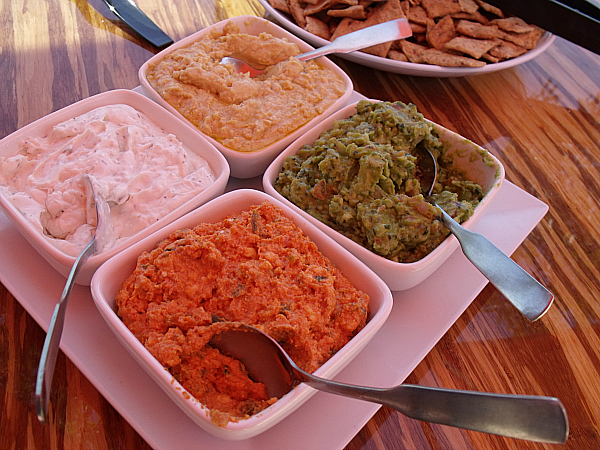 The kick of the Fire Feta is tasty and unique. I also enjoyed the hummus with pita.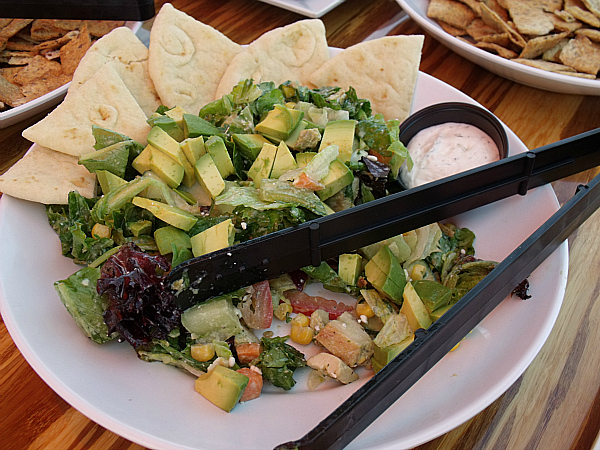 The California Greek Salad makes a good meal. It comes with roast chicken or can be ordered meatless. Half of the salad would be enough for a meal for me.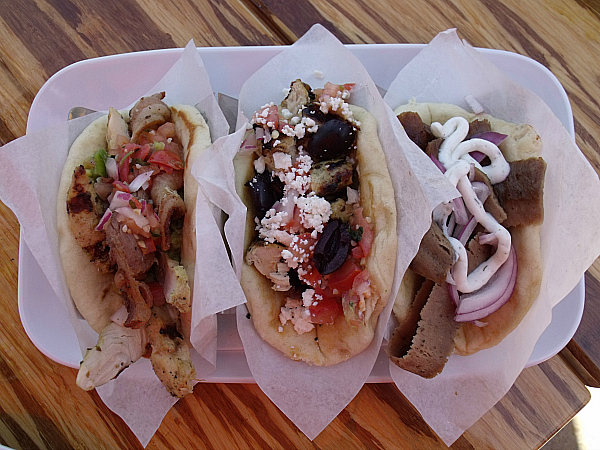 For dessert there is traditional baklava or a unique and amazing caramel pecan treat.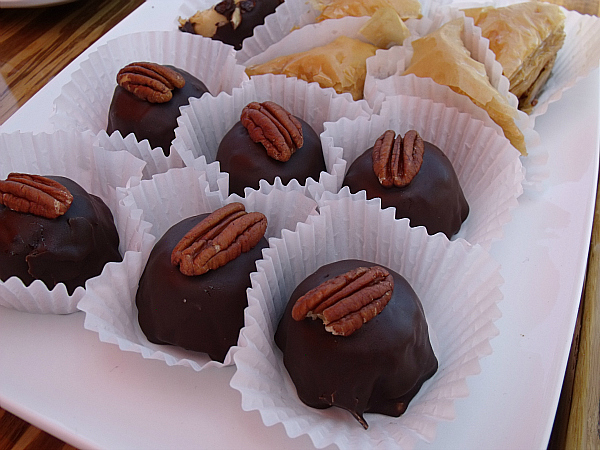 The restaurant was neat and clean. Service was excellent.
I will definitely be going back to Daphne's and plan to try out other locations as well.