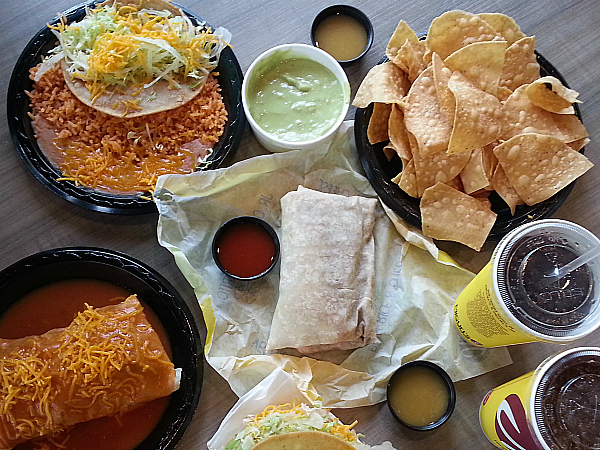 There is a brand new Miguel's Jr. in Orange County! It's in the Tustin Marketplace on El Camino Real across the street from Home Depot.
The first Miguel's opened in 1973 in Corona and is still open today. It's a full service sit down restaurant in Corona. Business improved and within two years owners Mike and Mary Vasquez opened up a fast food location nearby and called it Miguel's Jr.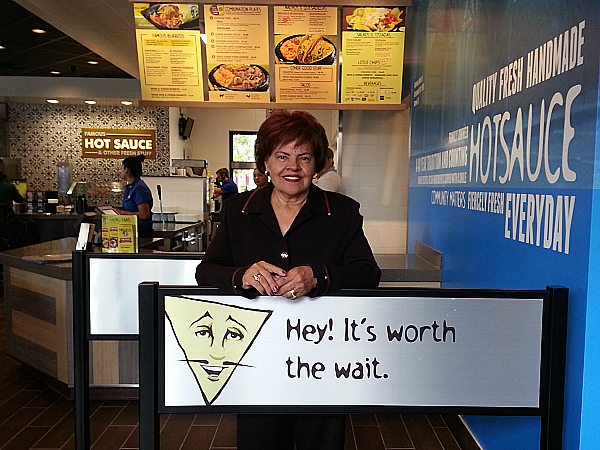 Miguel's is still family owned and Mary Vasquez along with other family members are working hard to continue the family tradition of providing good food in a good environment. There are now three full service restaurants and over a dozen fast food restaurants with more on the way. The new location in Tustin is perfect for my family.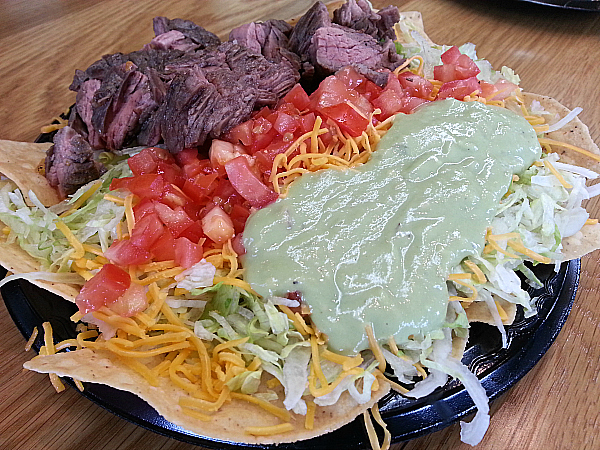 This is fast food in that they serve you quickly after you place your order, but it doesn't look or taste like fast food. Food is made from scratch and there are big pots of beans simmering in the kitchen. Everything has an authentic, homemade taste.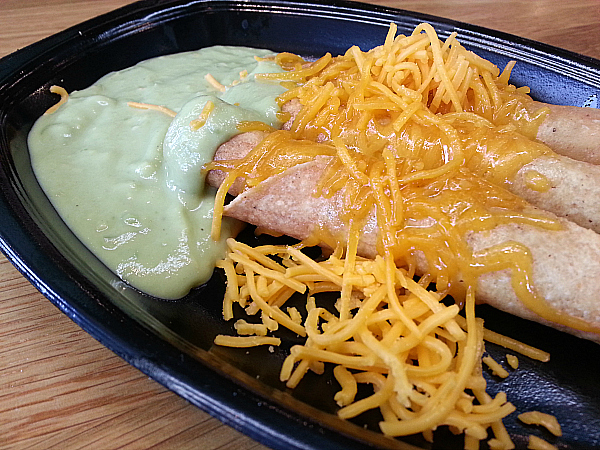 Miguel's Jr. has an extensive menu with something for everyone. There are burritos, tacos, quesadillas, tostadas, salads, combination plates and more. They have sodas on tap with pebble ice. They also have horchata that is far superior to the typical fast food horchata.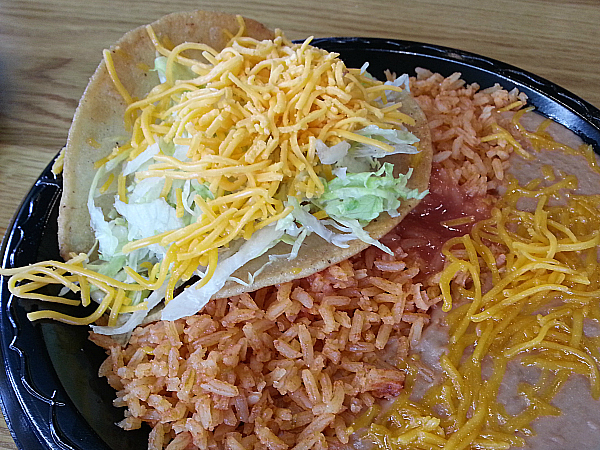 I enjoyed a quesadilla. Other favorites with my group of friends were the chile relleno and the wet burritos. If you're looking for something to eat on the go, a Famous Garbage Burrito or El Potato Burrito would be a great choice.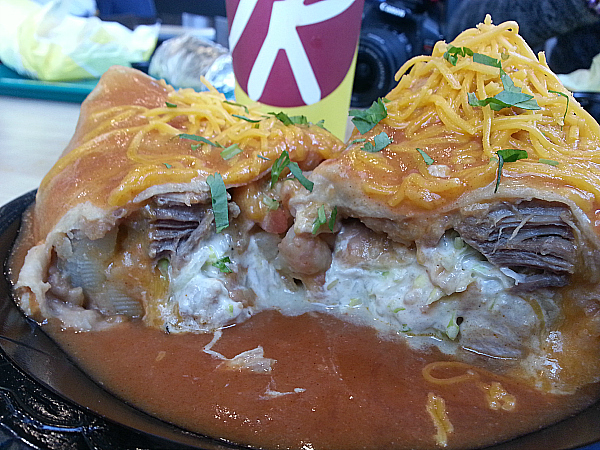 The new restaurant is beautiful. There are tables inside and out and there is a drive thru window. Whether you are eating your meal at Miguel's Jr. or taking it home or to the office, this is good food!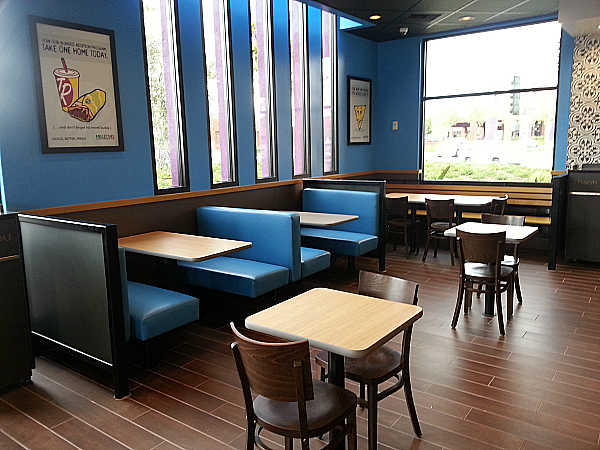 Miguel's Jr.
2855 El Camino Real
Tustin, California 92782
(714)-202-4676
You can connect with Miguel's Jr. on Facebook, Twitter and Instagram.