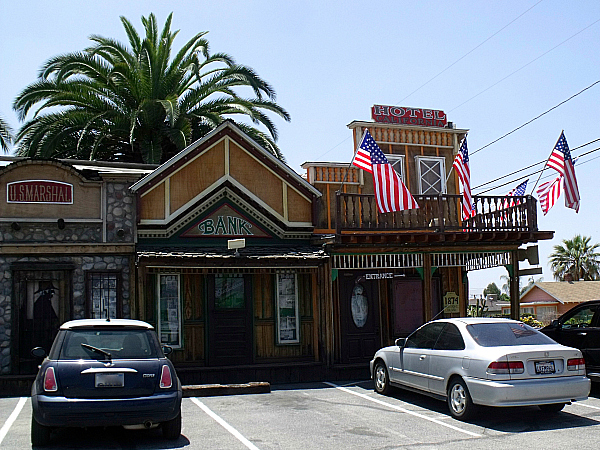 Mill Creek Cattle Co.
1874 Mentone Blvd.
Mentone, CA 92359
909-389-0706
Hours:
Mon. – Thurs. 11 a.m. -9 p.m.
Fri. 11 a.m.-1:00 a.m.
Sat. 8 a.m. – 1:00 a.m.
Sunday 8 a.m. – 9 p.m.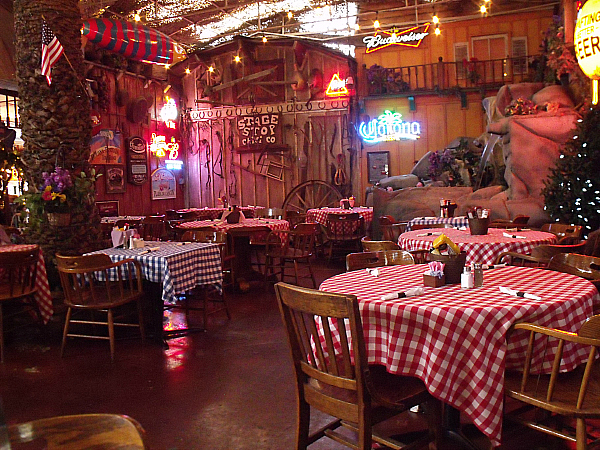 Recently, I took a weekend trip to the San Bernardino National Forest. I wasn't familiar with the area, but according to my map, Mentone looked like it would be a good place to stop for lunch before heading up the mountain.
As soon as I saw Mill Creek Cattle Co., I knew this was the place to stop. I like to try local places with character and this place definitely has character inside and out. They have an interesting and odd assortment of antiques and new items. The palm tree that you see in the top photograph is actually growing out of the roof in the dining room where I sat. There is something fun to see wherever you turn.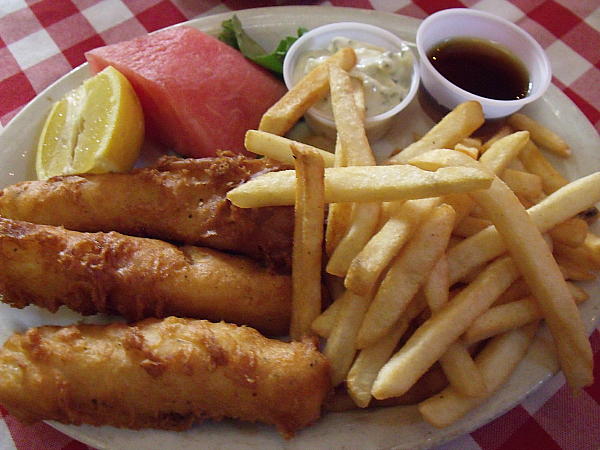 Before going in, one of the locals told us that the food was great and warned us that we shouldn't eat too much. Once I saw the amount of food on the plates, it all made sense…
I'm sure they are known for meals involving cattle and I saw others enjoying large steaks, but wasn't sure what they would have for a vegetarian.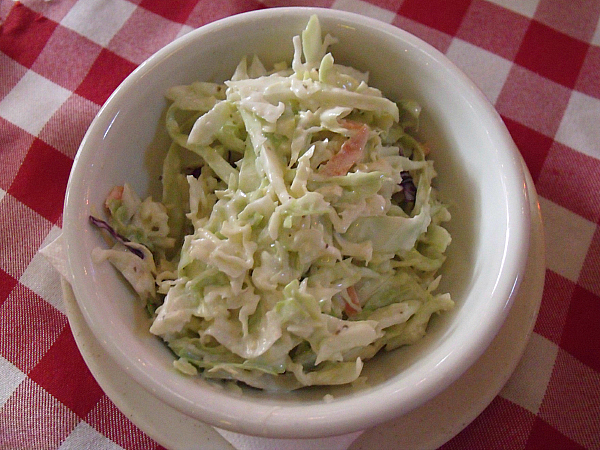 Surprisingly, neither of the daily specials involved beef.
My friend ordered the fish & chips that included fries, fresh fruit and cole slaw.
I ordered spinach lasagna that included garlic toast and fresh fruit. Both of our meals were delicious and neither one of us could finish ours. Either one of the specials would have been enough for both of us to share.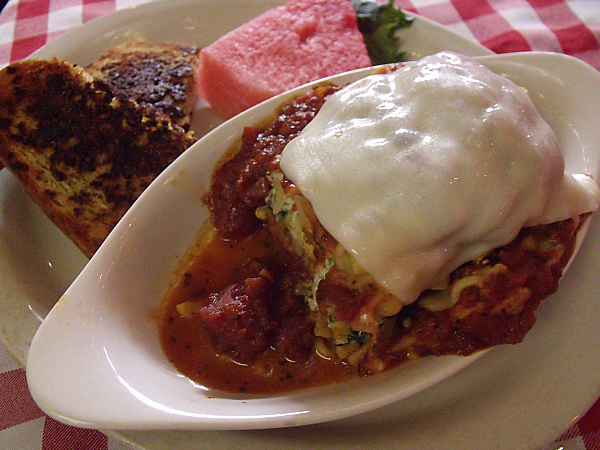 Mill Creek Cattle Co. has good food, great service and a fun atmosphere.