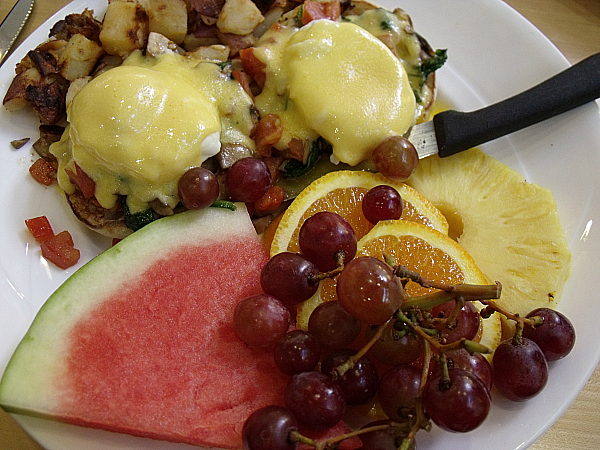 Eggs Florentine, red diced potatoes and fresh fruit – delicious!
Yolk.
Streeterville
355 E Ohio Street
(corner of Grand & McClurg)
Chicago, IL 60611
Phone: 312-822-YOLK(9655)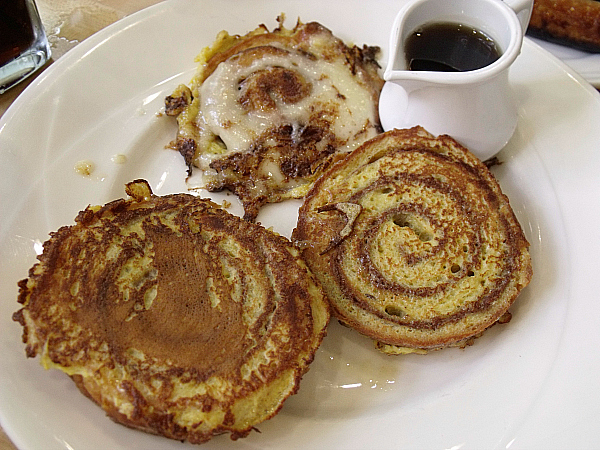 Yolk has 3 different locations in Chicago. I had been hearing great things about the restaurant and actually went there twice on a recent trip to the Windy City. Yes, it was good enough for a repeat.
The restaurants are open for breakfast and lunch (Weekdays 6am-3pm and Weekends & Holidays 7am-3pm).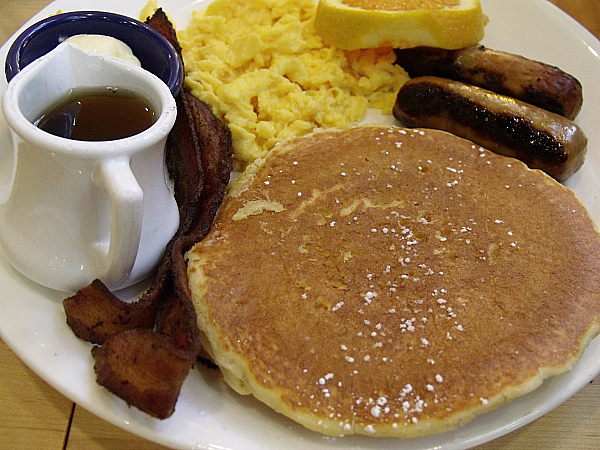 The menu includes breakfast items (eggs, pancakes, crepes, french toast, omelets…) and lunch foods (salads, burgers, sandwiches and wraps). With a name like Yolk, I had to order something with eggs in it. My friends ordered a variety of other foods that looked great, but was pleased with my selection.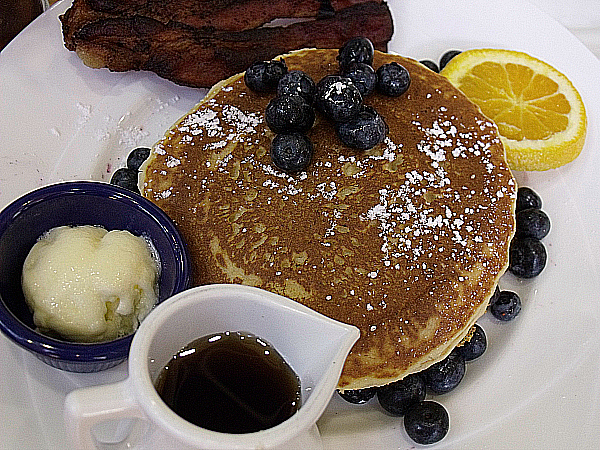 Portions are large enough that you may have leftovers. Service was excellent. Staff was friendly and did a great job of refilling drinks and keeping us happy.
The Streeterville location is tricky to find, if you're not familiar with the area. The address is on E. Ohio Street, but the entrance is around the corner. If you're walking or taking a cab, just head for the corner of Grand and McClurg and ignore the fact that the address is on Ohio.
I thoroughly enjoyed Yolk and would love it if they would expand to California!