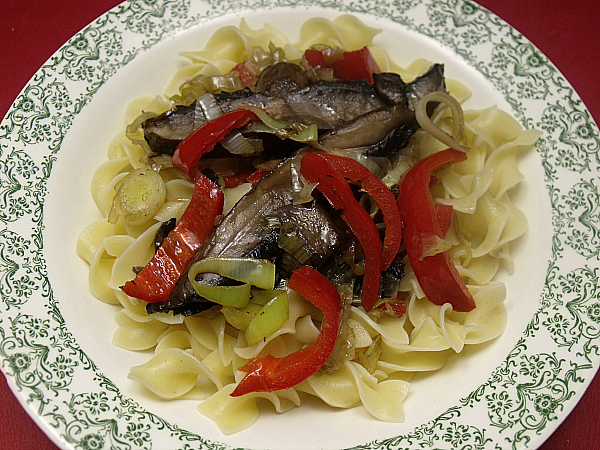 Pasta with Leeks, Mushrooms & Sweet Kapia Peppers
Ingredients:
12 oz. Pkg. Noodles
3 Leeks, sliced (I used Melissa's Belgian Style Leeks)
1 6 oz. Pkg. sliced Portabella Mushrooms
2 Sweet Kapia Peppers, sliced
1/4 c Butter
2 T Holland House White Cooking Wine
Kosher Salt to taste
Instructions:
Prepare noodles according to directions on package.
In a skillet, melt butter then add vegetables to the hot pan. Cook a few minutes until tender, stirring occasionally. Add cooking wine and salt to taste. Cook a few minutes more.
Serve over pasta.