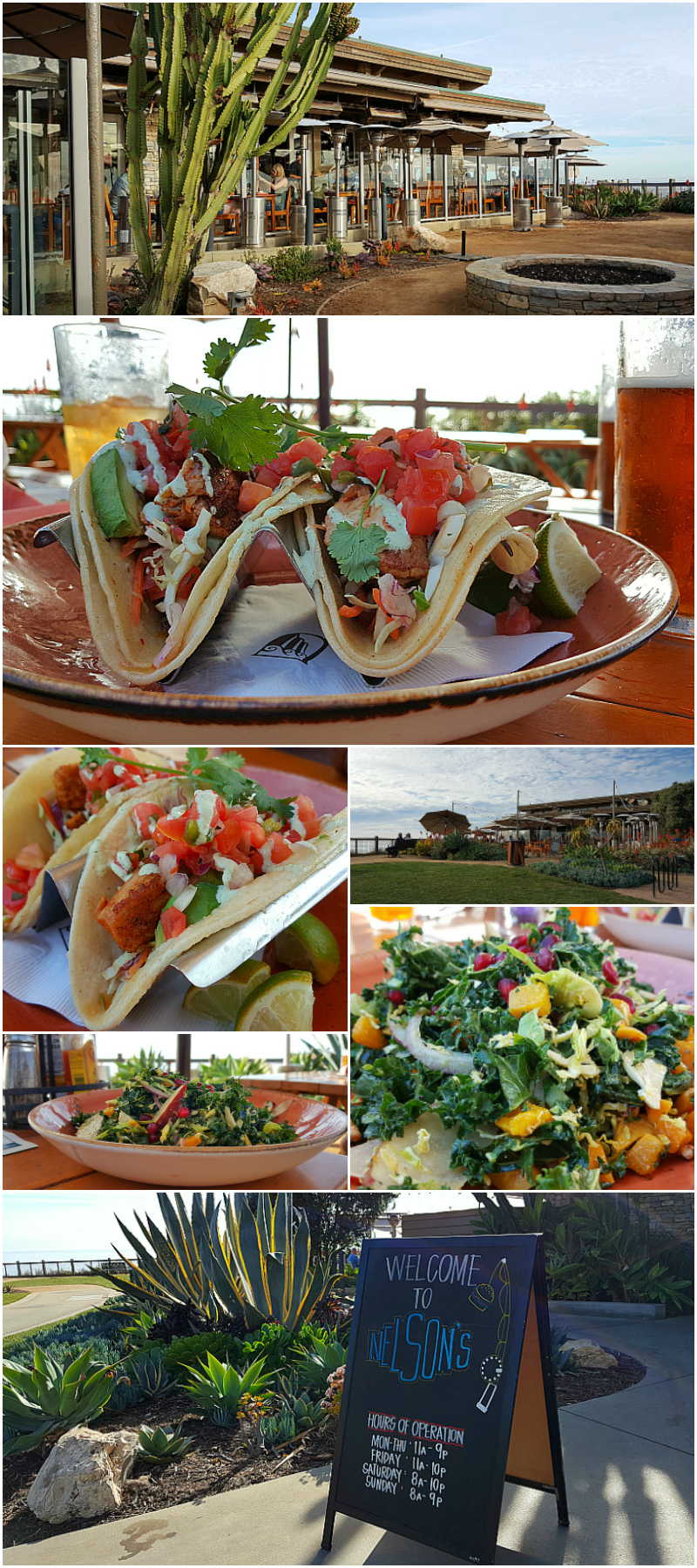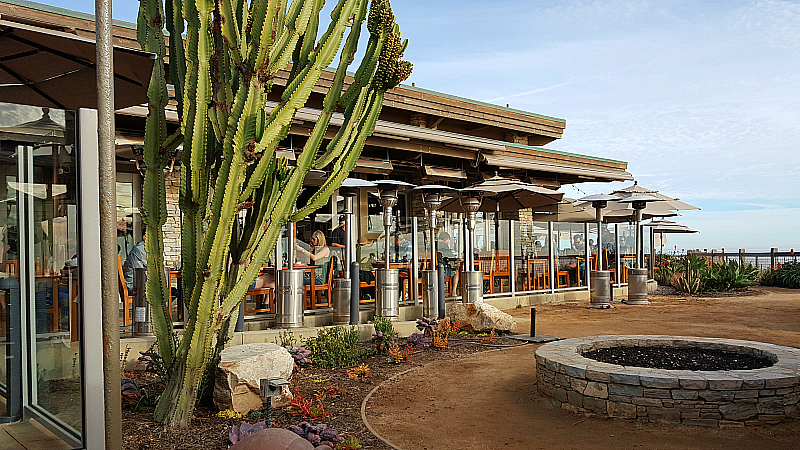 Honestly, if all they had were vending machines filled with junk food and soda, I'd still be happy to have a meal at Nelsons at Terranea. The location is that perfect!
Fortunately, Nelson's also has delicious food and beverages to offer.
I can enjoy a nice meal and beautiful views of the Palos Verdes shoreline, the Pacific Ocean and Catalina Island.
There are no cars allowed on the lower part of the Terranea Resort property. I chose to valet park ($10 with validation). There is also a free public parking lot that often fills up.
Valet was convenient and easy. There is a shuttle available to take you to the restaurant or you can walk. The 5 minute walk was easy and enjoyable.
There is seating indoors at tables and at the bar, picnic tables outside closest to the ocean and additional outdoor tables that are more sheltered from the ocean breezes.
It was warm enough when I was there, that the picnic table was great. There were outdoor heaters, but we didn't need them.
The menu has fresh California style food including lots of seafood.
My friends had tacos and I had a vegetarian Winter salad that the server recommended – kale, Brussels sprouts, apples, Winter squash and pomegranate. We were all satisfied.
The entire experience was excellent! I probably could have sat there staring at the view all day.
Photo Gallery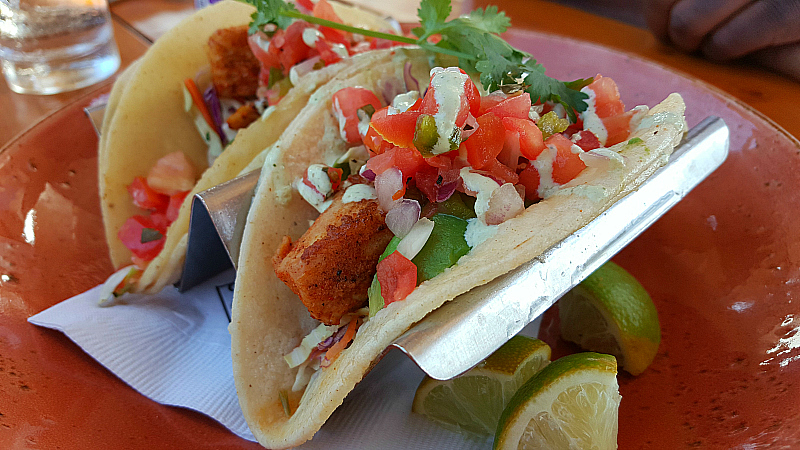 Tacos
Winter Salad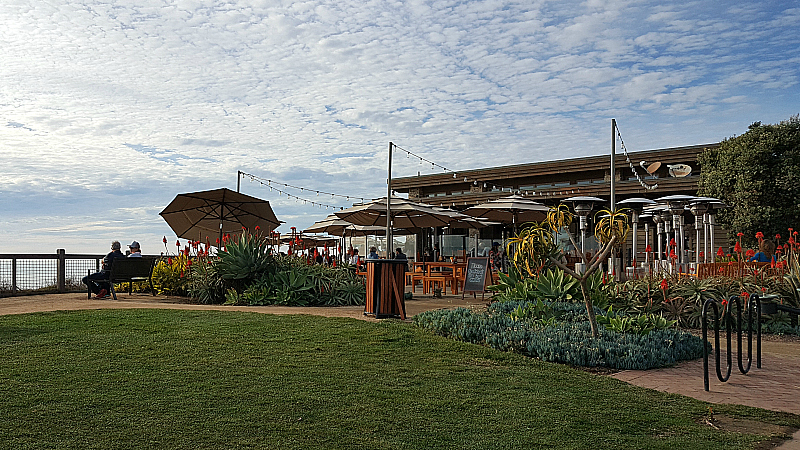 Front Patio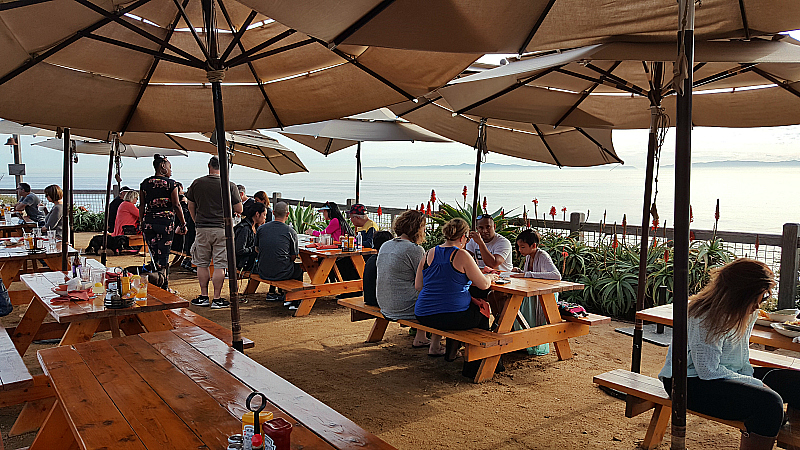 Back Patio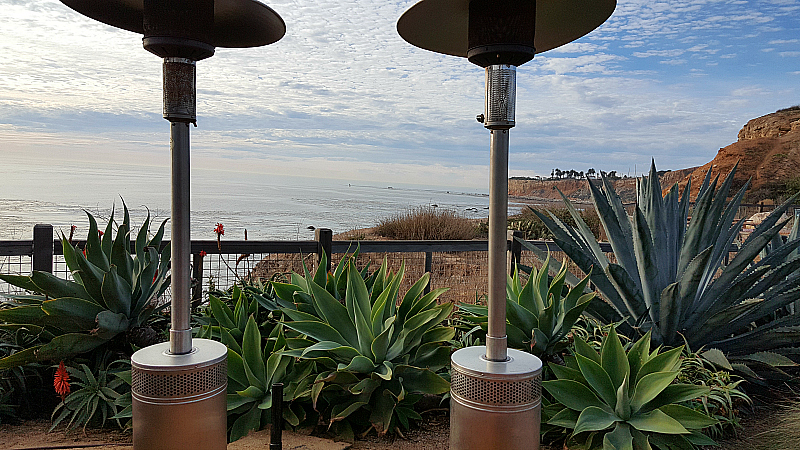 Pacific Views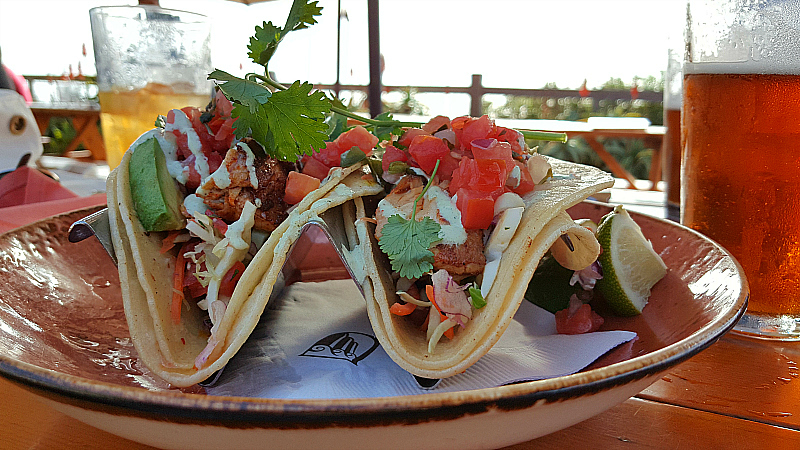 Tacos and Beer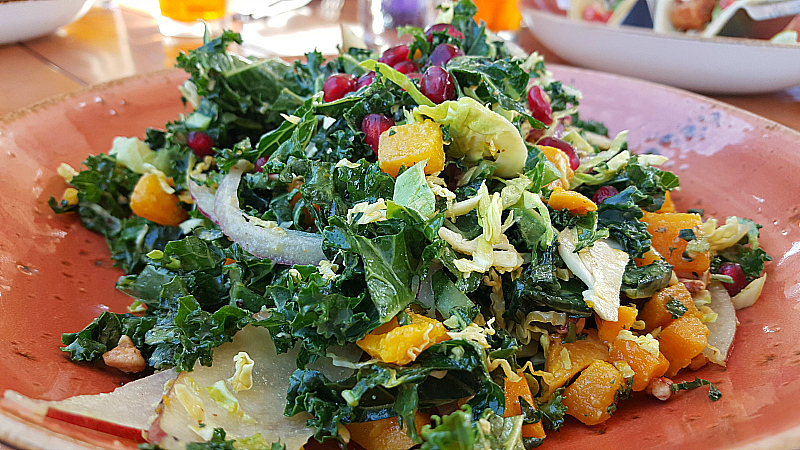 Vegetarian Salad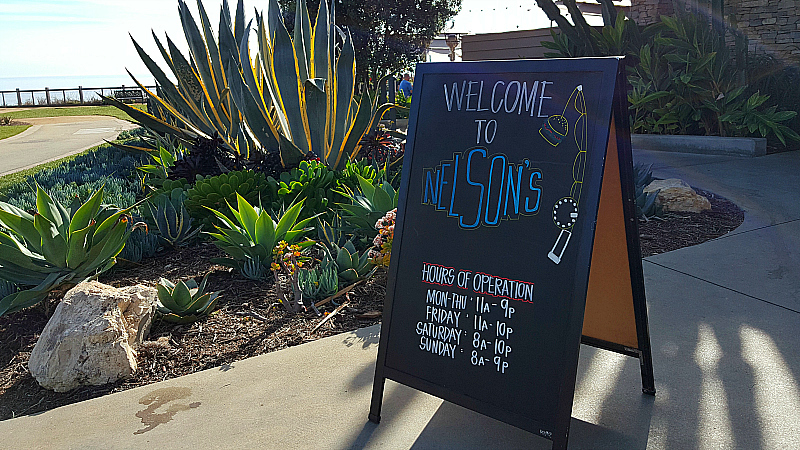 100 Terranea Way
Rancho Palos Verdes, CA 90275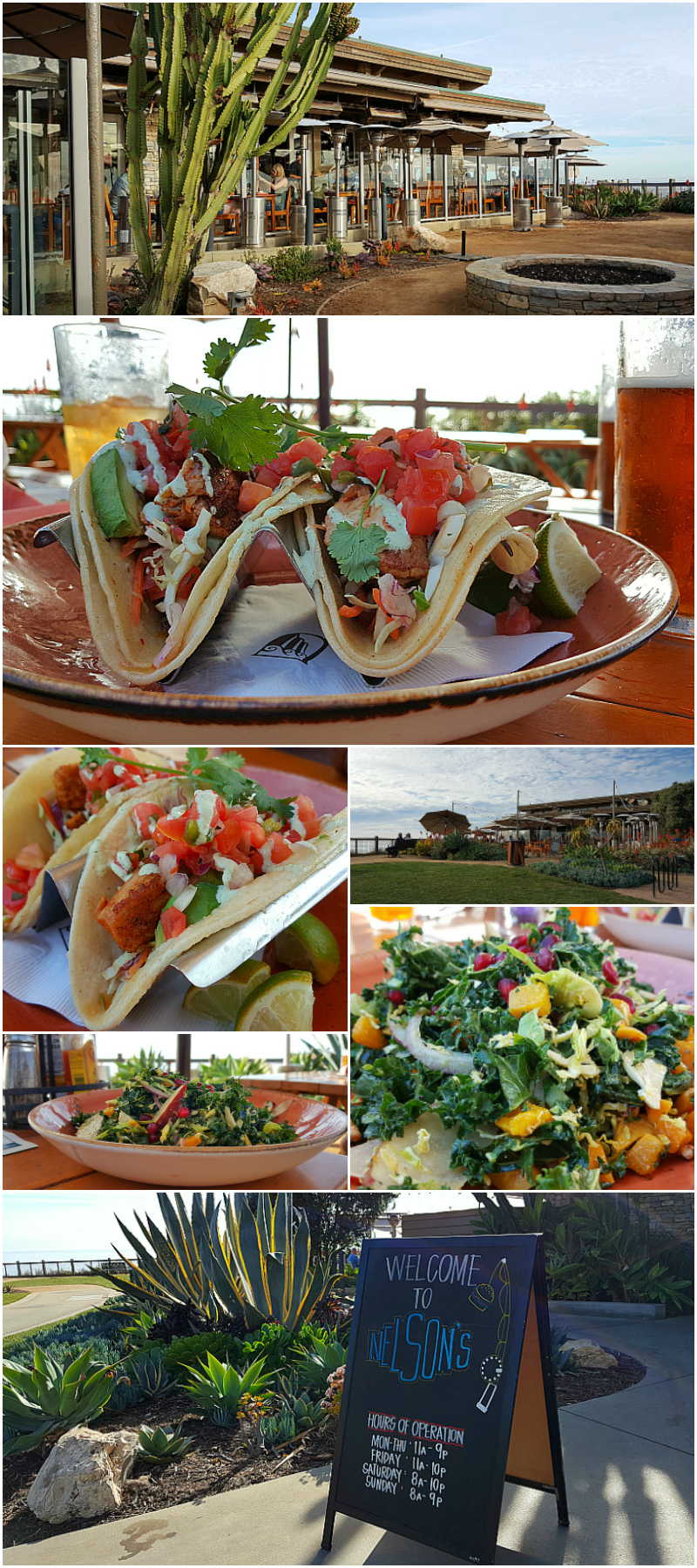 Check out my other food travel articles, so you can plan your next adventure. Then, take advantage of these Terranea hotel deals.