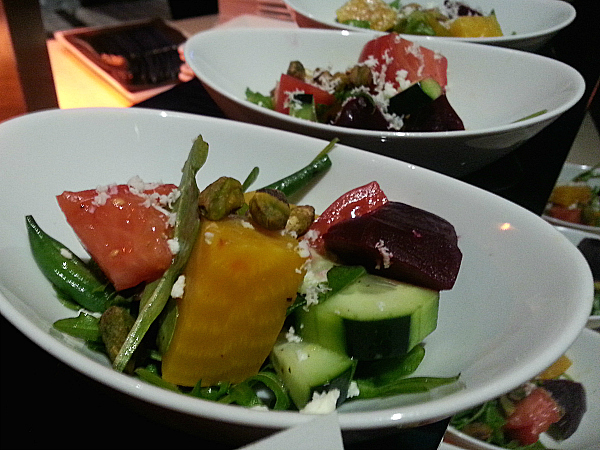 As a longtime Orange County resident, I often find myself in the Anaheim Resort District. The big draws of the area are the Anaheim Convention Center and, of course, Disney (Disneyland, Disney California Adventures and Downtown Disney). There is a whole lot of fun to be had in the area for locals, those who are on vacation and those who are here for business.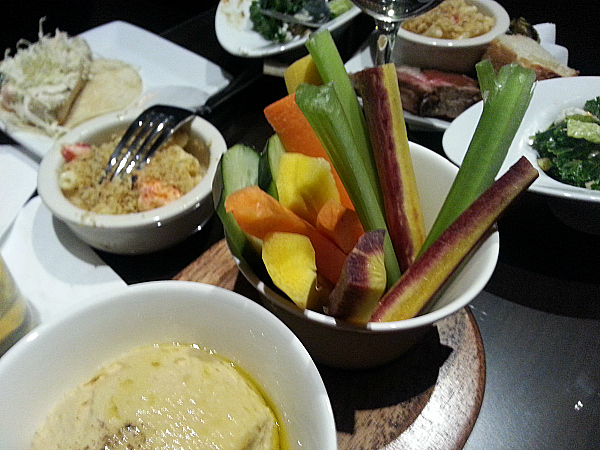 Several times a year, I attend events at the Convention Center that take over that whole downtown area. In January I was there for the NAMM Show and in March I'll be there for Natural Products Expo West. I have been inside the Anaheim Marriott many times, but, surprisingly, had never eaten there.
The Anaheim Marriott recently completed a $15 million renovation that included the modern nFuse Kitchen and Bar on the main floor of the hotel. Just off the lobby is a bar. Beyond that is a restaurant with tables and a comfortable lounge area with seating areas and, often, live entertainment.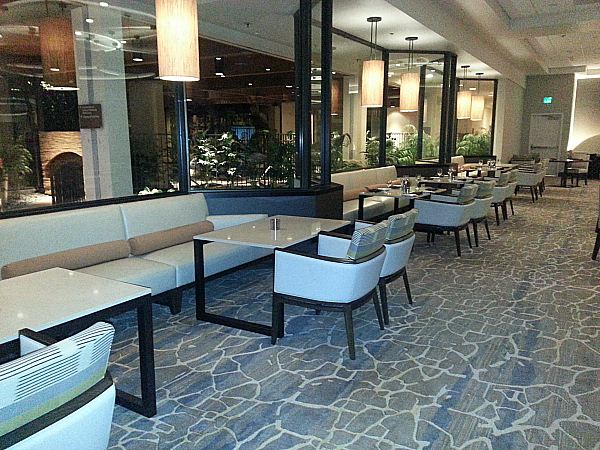 They've done a wonderful job with the decor and atmosphere. Whether you're there with a group of friends and colleagues, on a date with your honey or simply want a nice place to escape alone, you'll feel right at home at nFuse. Service was excellent and the friendly staff added to the overall good experience. When I was there for their grand opening, I had a great time with a group of friends, but I could see that it would also be great for someone who was in the city alone on business.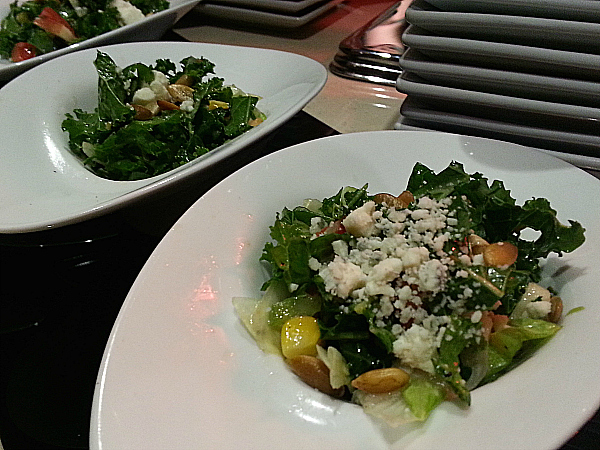 The food? Absolutely amazing!
It was beautifully presented and there were layers upon layers of flavors in each of the dishes. The foods are prepared from scratch using carefully sourced local ingredients and seasonal produce. They really do pay attention to every little detail that goes into the preparation of these foods.
As a vegetarian, my favorites were the roasted beet salad and the veggies and dips. Both were beautiful and bursting with flavor. Meat eating friends swore that the lamb was the best that they had ever had. Even people who swore that they didn't like lamb were filling their plates with seconds.
I'll be heading back to nFuse!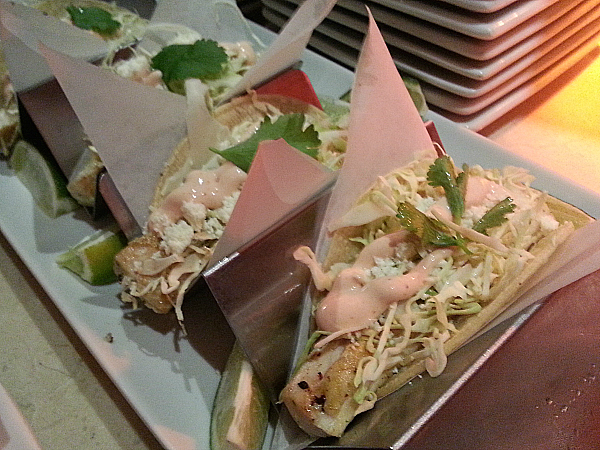 nFuse Bar & Kitchen
Anaheim Marriott
700 West Convention Way
Anaheim, California 92802
714-750-8000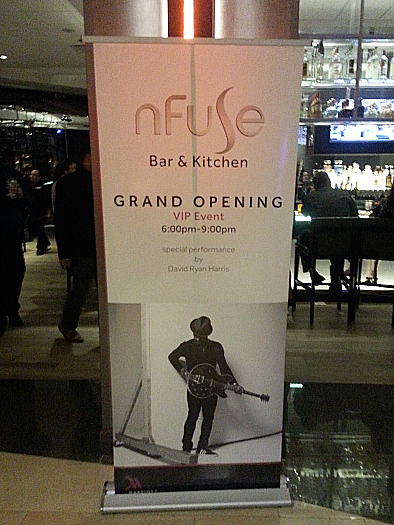 Check out my Disney articles, so you can get some pixie dusted inspiration. Also, take advantage of these great Disneyland area hotel deals.