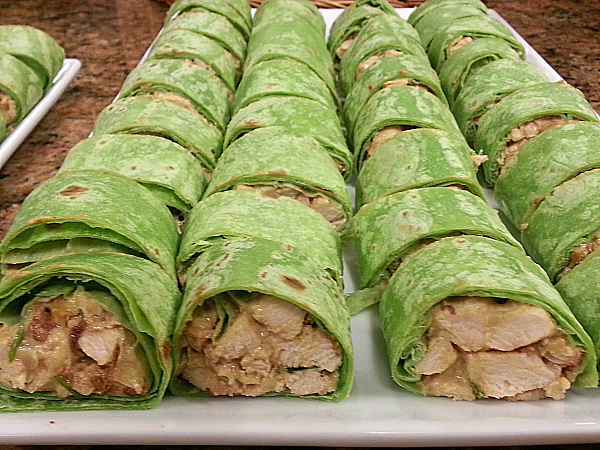 Are you a Biggest Loser fan? The show has helped countless participants and viewers lose weight and improve their health.
Nutrition and exercise are both important factors to weight loss success. Nutritionist Cheryl Forberg has been with the show since the very first season. She doesn't just serve good food to the participants. She teaches them to make better choices and prepare their own healthful and satisfying meals.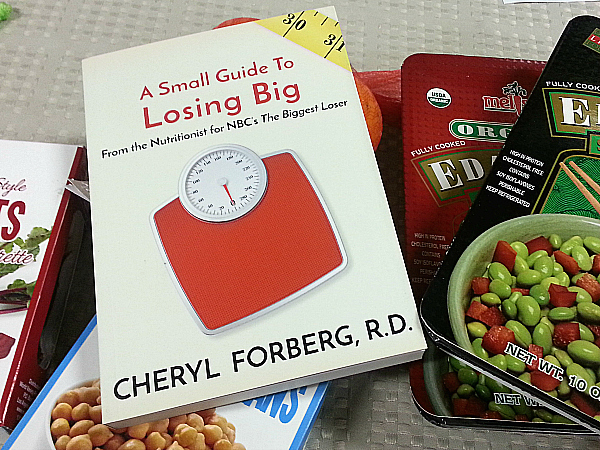 Cheryl stopped by Melissa's Produce last week as a part of her book launch tour. A Small Guide to Losing Big is a cookbook and a whole lot more. Since Cheryl is both a chef and a nutritionist, she knows a whole lot about delicious food and the science behind it. The book is an easy to follow reference guide that can help people understand how our bodies process food and what we need to do to get the proper balance of nutrition.
The chefs at Melissa's prepared a variety of dishes from the book. I brought home some of the Curried Chicken Salad Wraps (top photo) for my family to try and they loved them. This isn't boring diet food that will leave you dreaming of having something else. This is good food that anyone can enjoy!
Confetti Quinoa Salad with Pistachios and Currants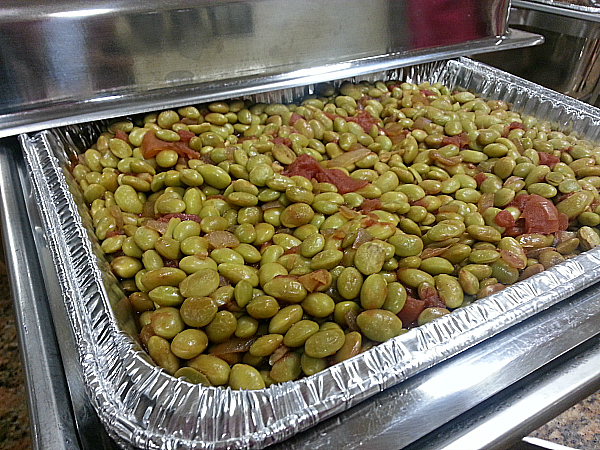 Gingered Edamame with Fire Roasted Tomatoes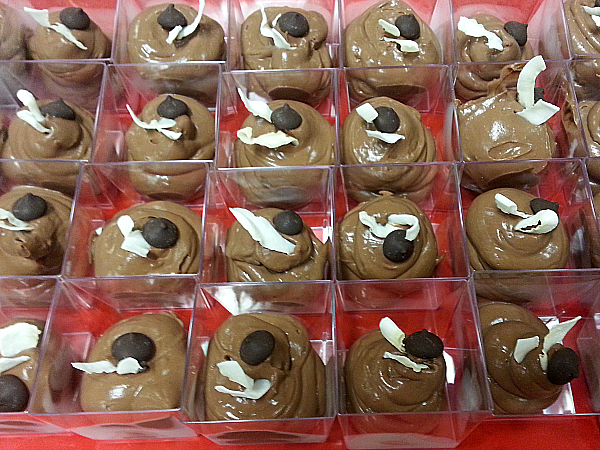 Chocolate Coconut Silk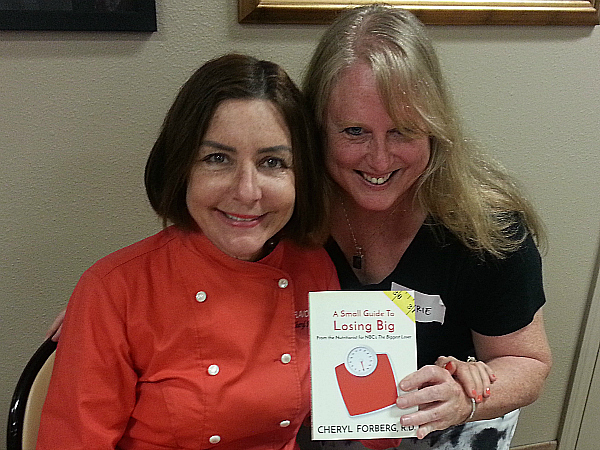 A Small Guide To Losing Big

From the Nutritionist for NBC's The Biggest Loser
by Cheryl Forberg RD
isbn 978-0990812203
Pub. date 2015