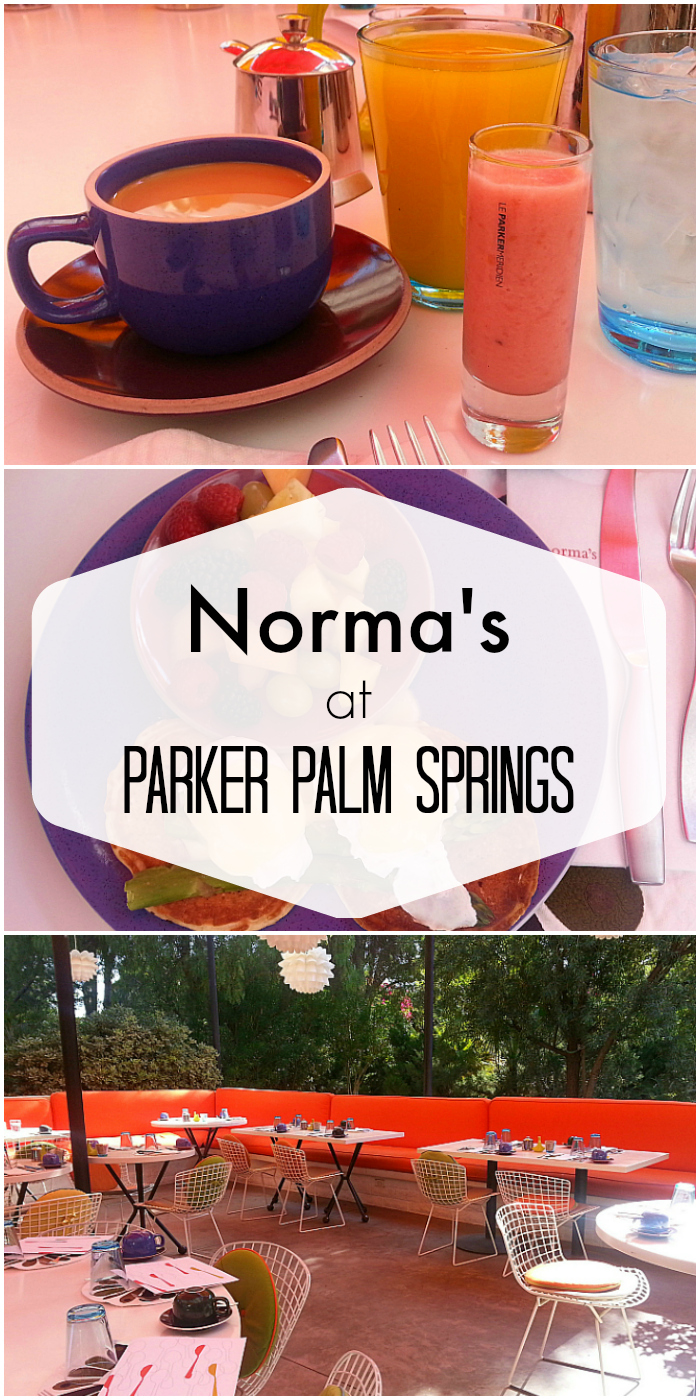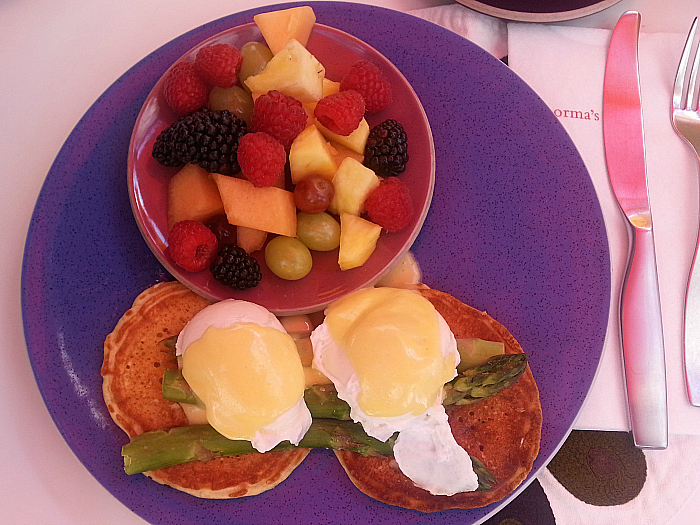 Normas at The Parker
Have you ever been to a 5 star diner? Now, I have. Normas at The Parker Palm Springs is a diner, but it has been elevated to 5 star status.
The restaurant is open for hotel guests and the public.
You'll feel pampered from the moment you first pull up front for the valet.
The beautiful restaurant and hotel were designed by Jonathan Adler, so you will recognize his touches throughout the property.
There are indoor tables and a covered patio where I sat, and breakfast is served all day.
We started with the smoothie of the day in a shot glass, fresh squeezed orange juice and coffee.
There were so many good choices on the menu that it was hard to decide. I had the Artychoked Benny with a bowl of fresh fruit (top photo).
Friends had the following:
Eggs Florentine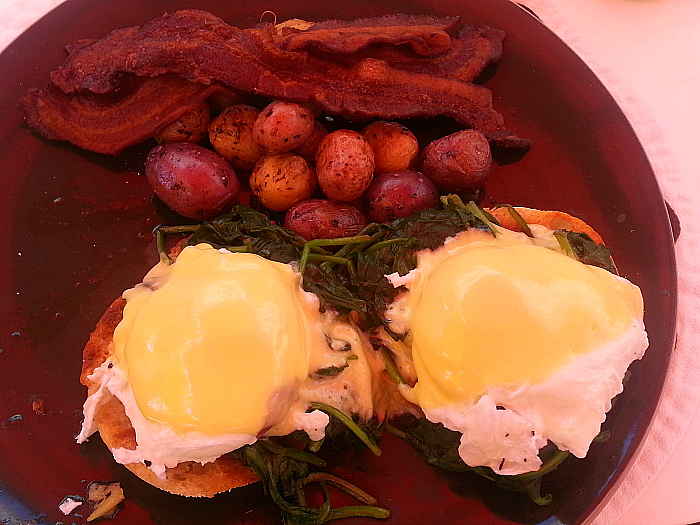 Normalita's Huevos Rancheros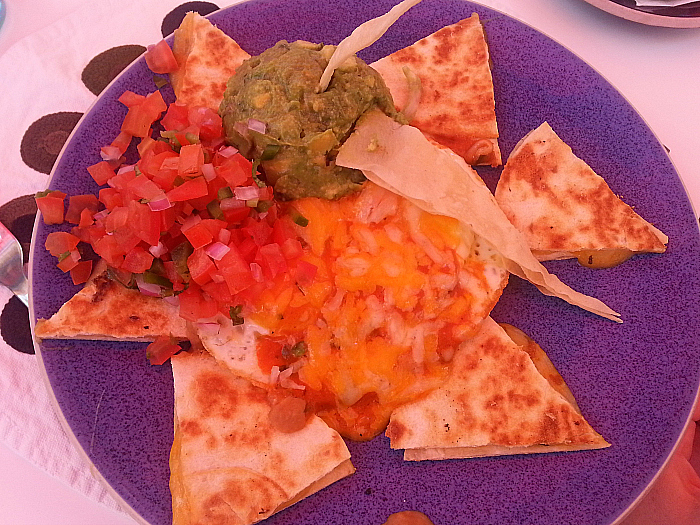 Egg White Omelet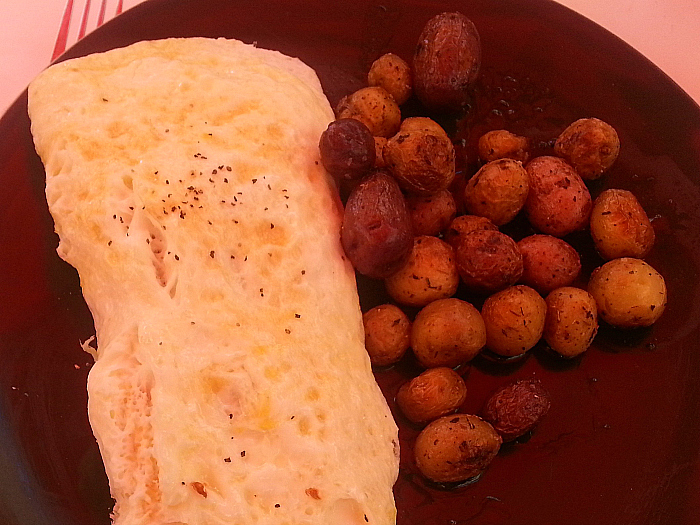 Lox and Lox of Bagel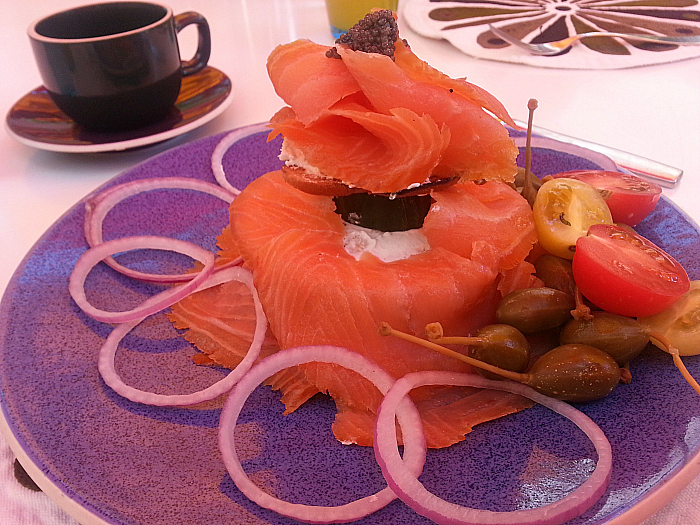 For those of you looking for an extravagant meal, they offer The Zillion Dollar Lobster Frittata topped with Sevruga Caviar for $100.
You can super size the caviar for a $1,000 meal!
I enjoyed Norma's, so I would love to visit again.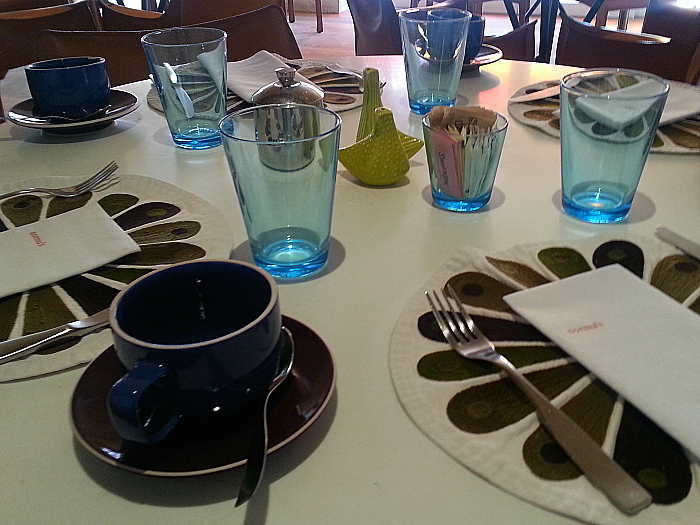 Norma's
Parker Palm Springs
4200 E Palm Canyon Drive
Palm Springs, California 92264