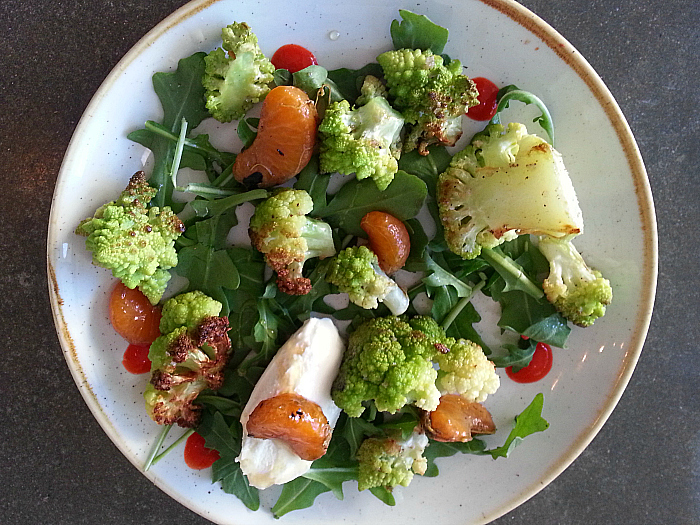 Workshop Kitchen + Bar is a beautiful spot to enjoy a finely crafted cocktail or have a delicious bite to eat. It's located in Palm Springs' trendy Uptown Design District.
There is seating indoors and outside on a courtyard patio. There are small tables, a private dining room for groups where I sat, and an impressive 32 foot long concrete communal table where it's easy to socialize with your own friends or to meet others. The beautiful space with high ceilings had been previously used as a theater.
At Workshop, they take their menu seriously. Locally grown produce is featured and they regularly come up with new recipes to highlight what's in season. Staff is knowledgable about the menu and happy to answer questions.
My favorite was the vegetable plate featuring romanesco (similar to broccoli and cauliflower), charred tangerines and local honey and goat cheese. Each delicious dish was presented beautifully. It was great to taste and share a variety of menu items. Everything I ate and sipped was good!
Workshop Kitchen + Bar has it all – tasty food and drinks, excellent service, great atmosphere and good location.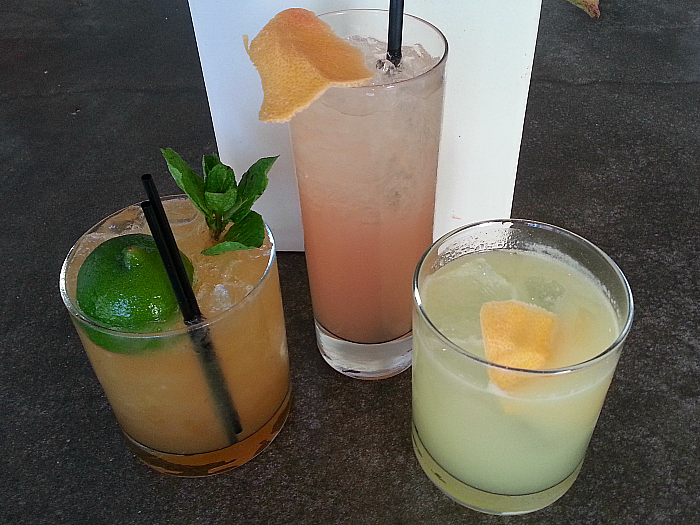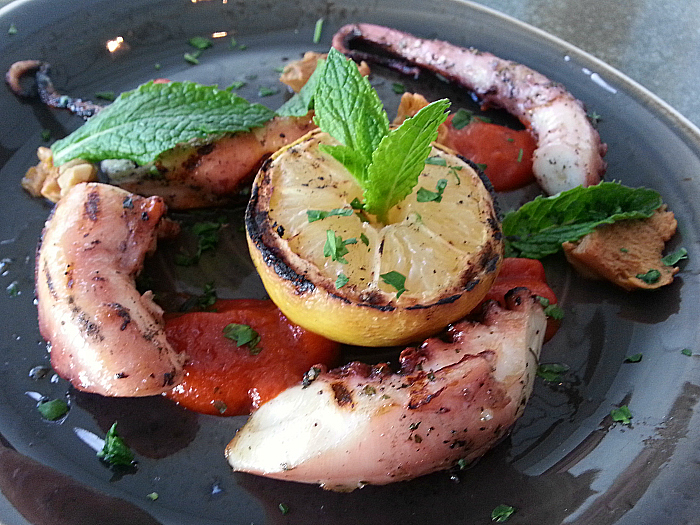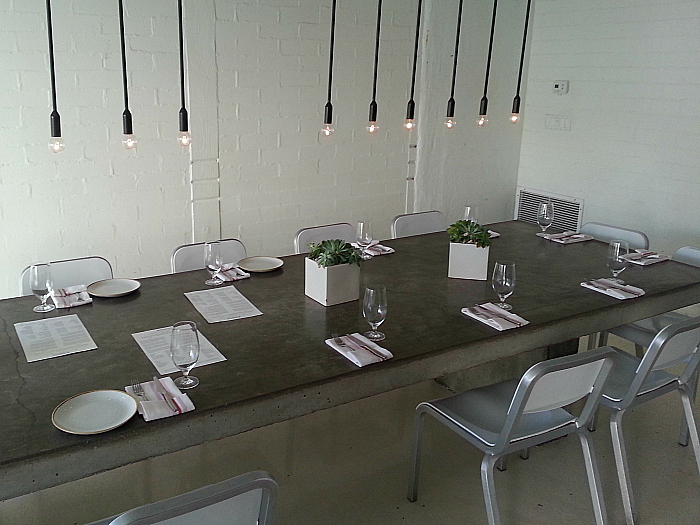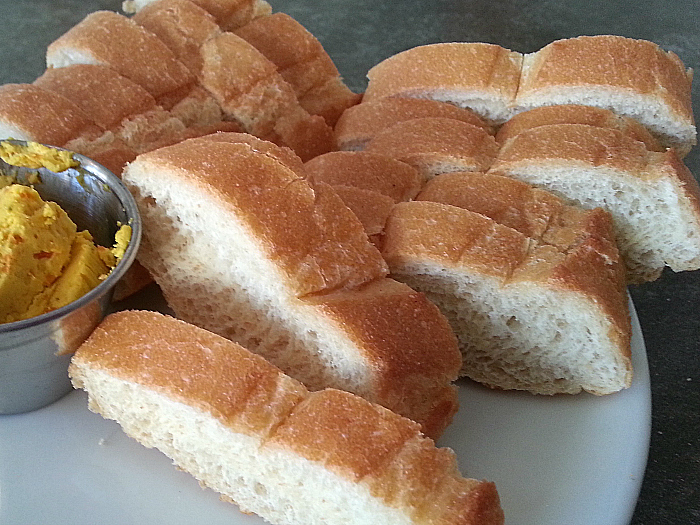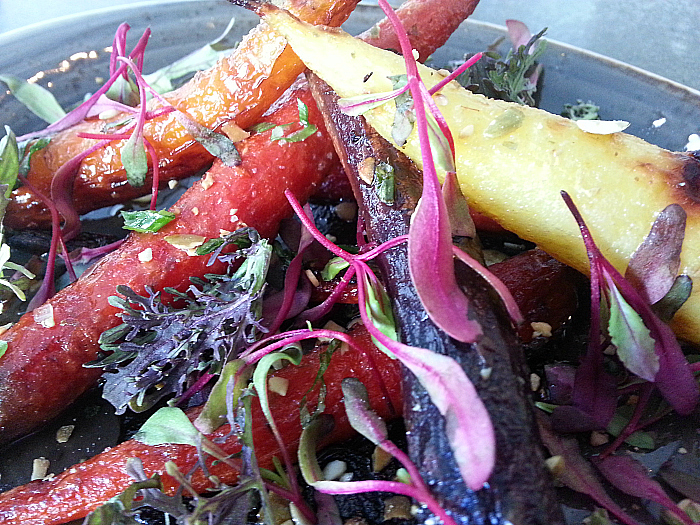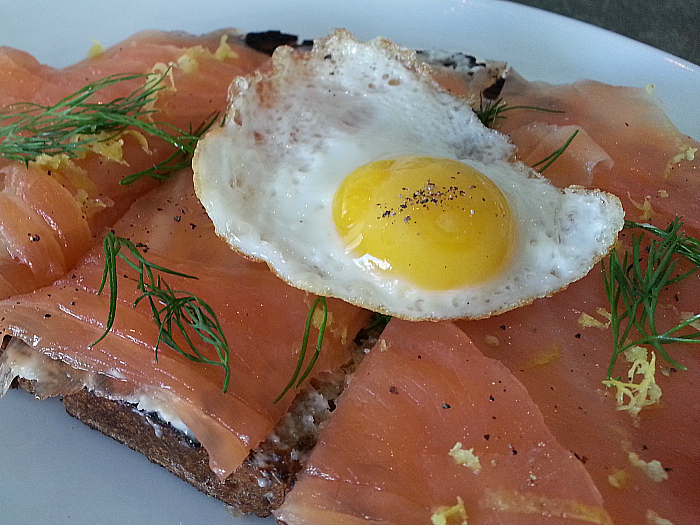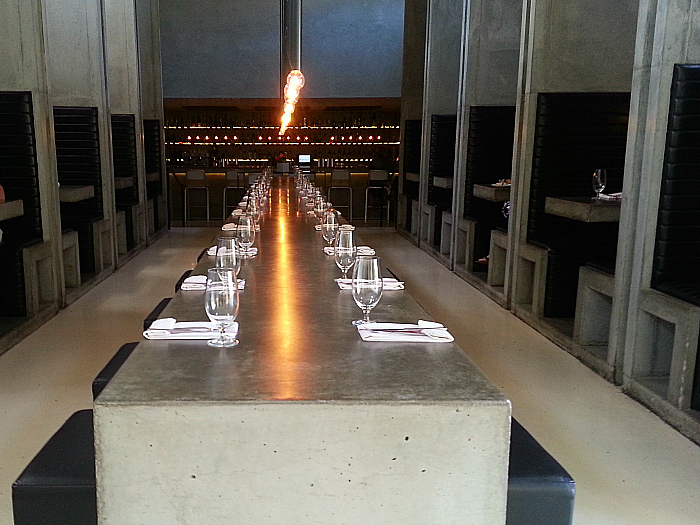 Workshop Kitchen + Bar
800 N Palm Canyon Drive
Palm Springs, California 92262