You don't have to actually take a cruise, so you can enjoy the view and a drink on a luxury cruise ship. The Queen Mary Observation Bar is a perfect way to do it without leaving the harbor.
Observation Bar is on the Queen Mary in the Long Beach Harbor. It used to be known as the First Class Lounge and it still features the art deco design touches that passengers enjoyed back in the day.
There is a beautiful, original mural on the wall behind the bar. Other design elements can be seen on the railings, the woodwork and the carpet. It's easy to imagine yourself back in the 1930's.
The bar is open daily serving appetizers and drinks along with a retro atmosphere and gorgeous view. This is a lovely spot to watch the sunset.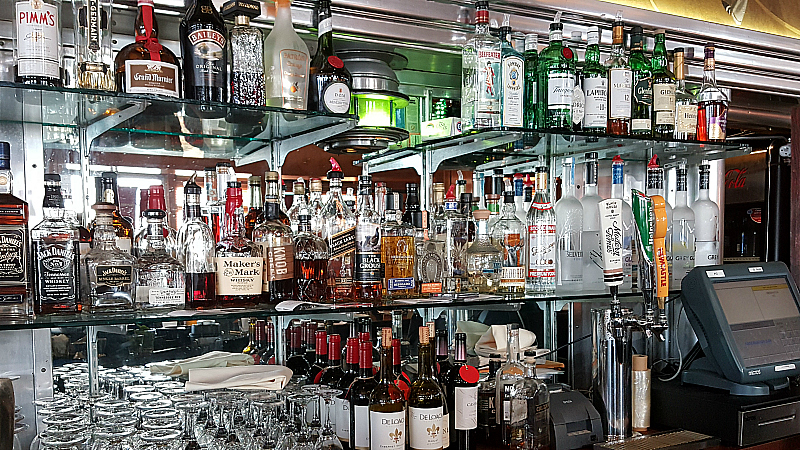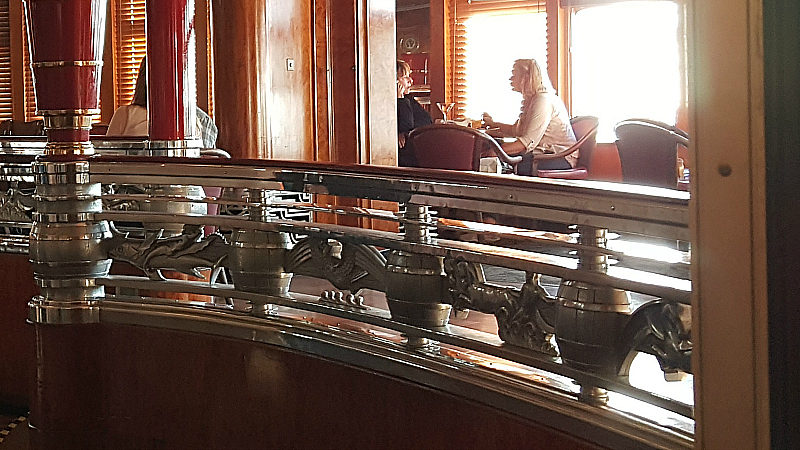 Observation Bar
The Queen Mary
1126 Queens Highway
Long Beach, CA 90802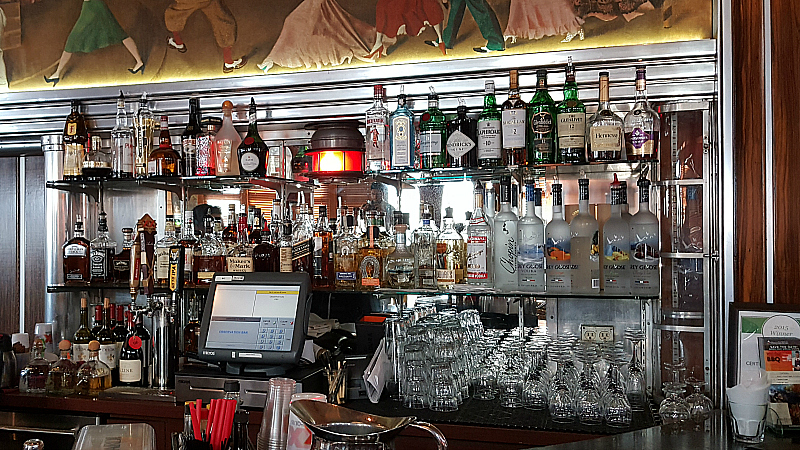 Thank you Visit Long Beach for sponsoring this press trip. #ArtsInLB #BeachWithBenefits
Check out my other food travel articles, so you can plan your next adventure.
Then, take advantage of these great Long Beach hotel deals. This is a wonderful city, since there are so many fun things to eat, see and do.