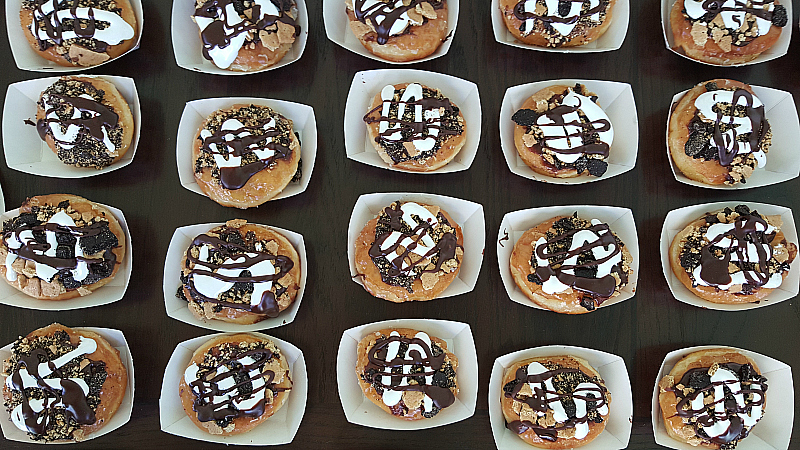 Are you ready for the OC Fair?
For many of us, fair food is a highlight of this annual event. Each year, the vendors come up with new, exciting, outrageous and delicious food creations. This year there are some that are a little bit out of the ordinary and others that are for more adventurous eaters. With the big portions, you'll want to bring your family or friends along to sample a variety of these decadent treats.
The top photo is of S'moreo Texas Donuts that are exactly what they sound like. They have combined traditional s'mores flavors (chocolate, marshmallow cream & graham crackers) with crushed Oreo cookies.
I'm predicting that the Chicken in a Waffle on a Stick from Chicken Charlie's will be a big hit this year. They've cooked pieces of chicken right inside the waffles.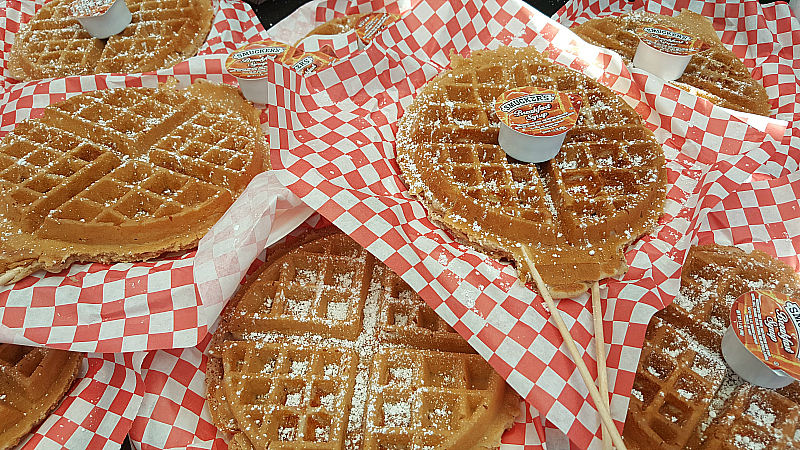 The All American Reuben Burger from Tasti Burger has lots of meat and deep fried pickles inside.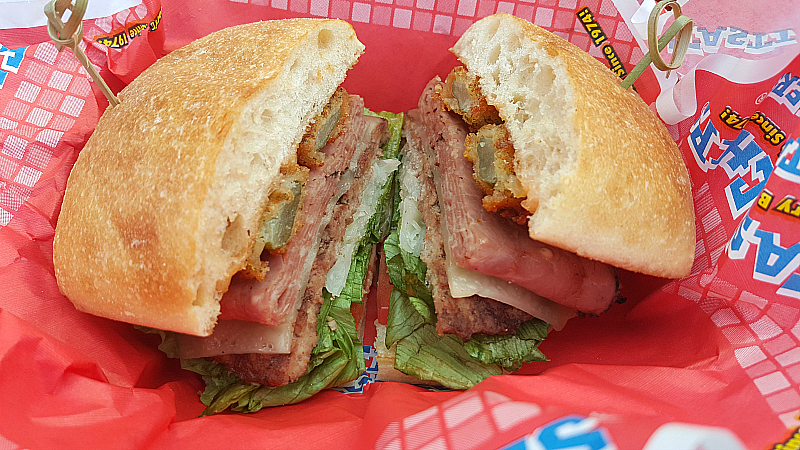 Their Bacon Cheddar Brat Burger is served inside a pretzel bun.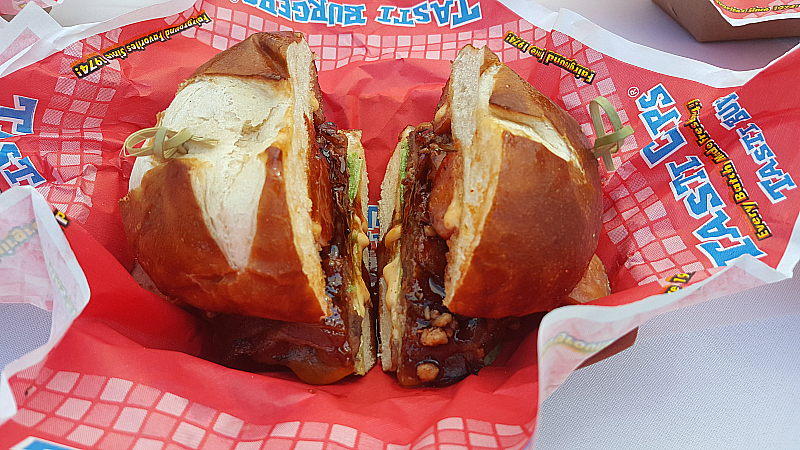 Pink's Hot Dogs has some new pop culture inspired dogs. From Game of Thrones there is the spicy Daenerys Mother of Doggies.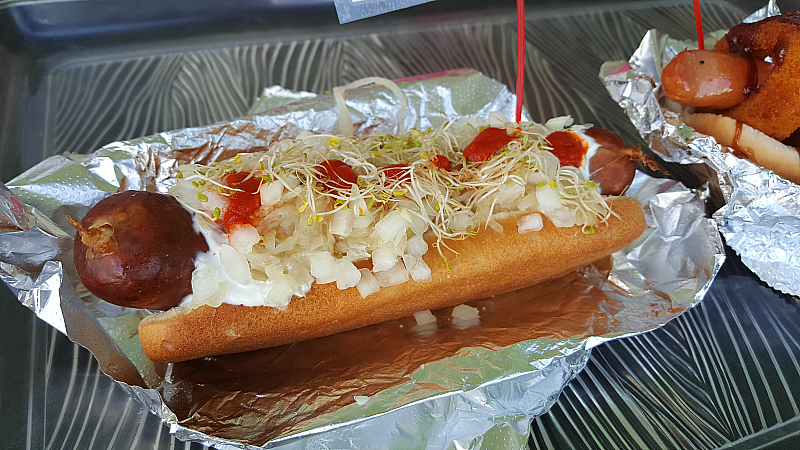 Pink's Lord of The Rings Dog has onion rings on the dog and lots of BBQ sauce.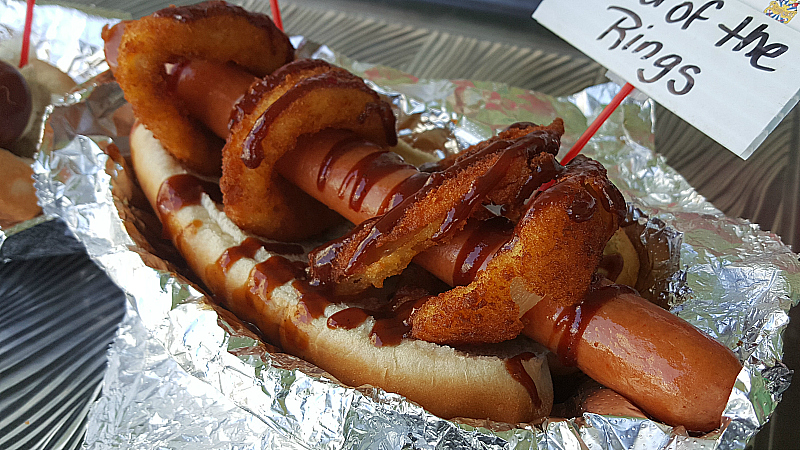 When I heard that there was Deep Fried Butter at Fair Fix, I wasn't even going to try it. Really, Deep Fried Butter? Surprisingly, I liked it! The ball of butter is frozen, dipped in batter, deep fried and then topped with powdered sugar and syrup. It tastes like a pancake ball and not like a big hunk of butter.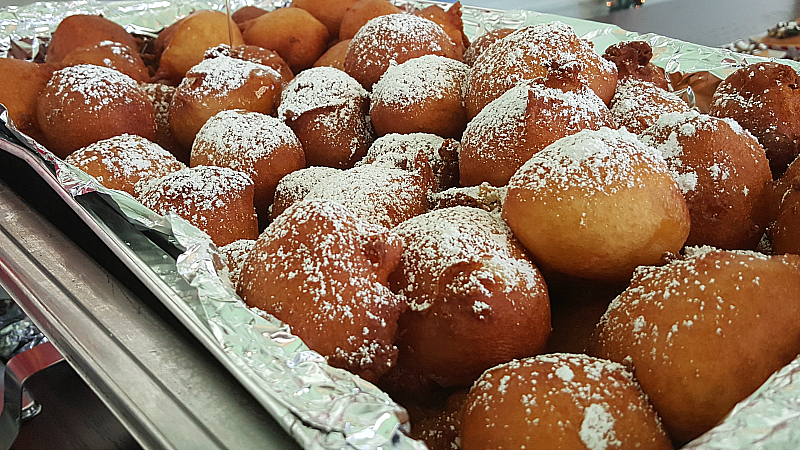 Pickle O' Pete's also specializes in clever deep fried foods. This year they have pickled pepper jack cheese on a stick and pickle fries. Both come with ranch for dipping.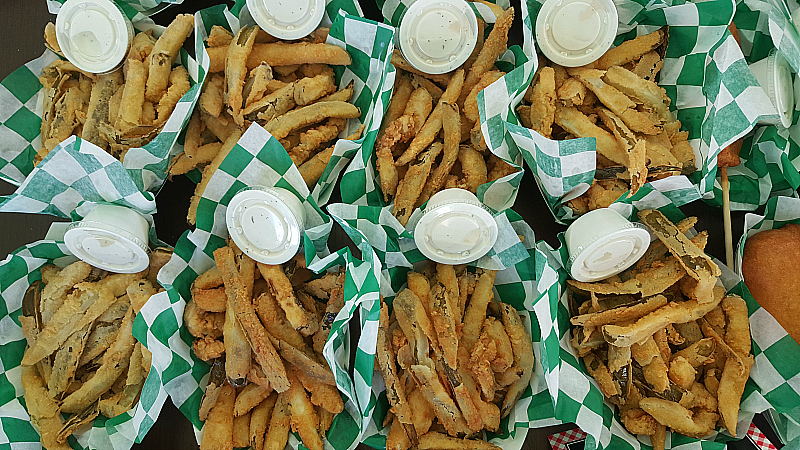 Bacon-A-Fair has French Toast Bacon Bombs that are topped with whipped cream and syrup. Their Pepsi Cola Donut Dog has a sweet Pepsi glaze that tastes like the beverage.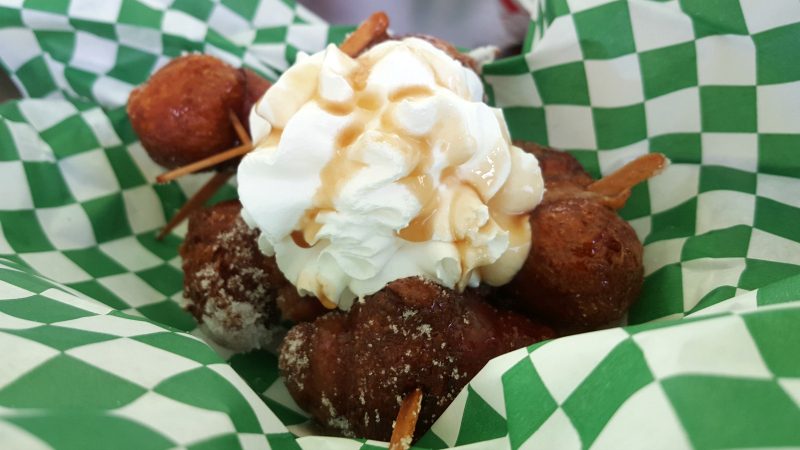 Chicken Charlie's is also serving up bacon wrapped chicken legs served with French fries. This is an easy dish to share.
What do you plan to eat at the OC Fair?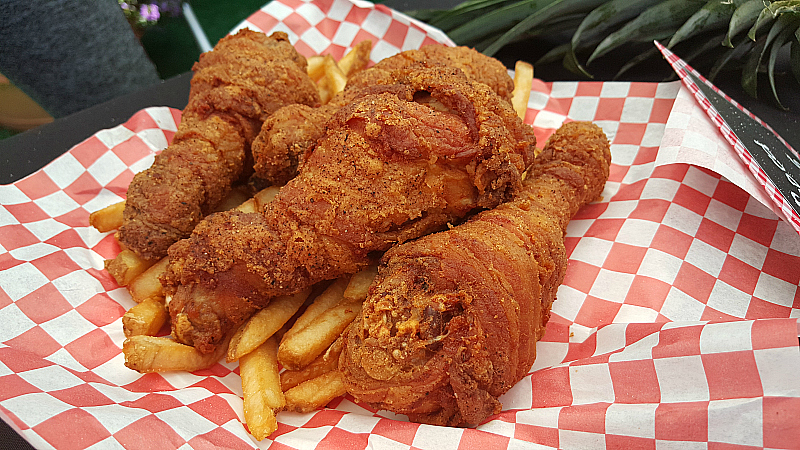 OC Fair & Event Center
88 Fair Drive
Costa Mesa, California 92626