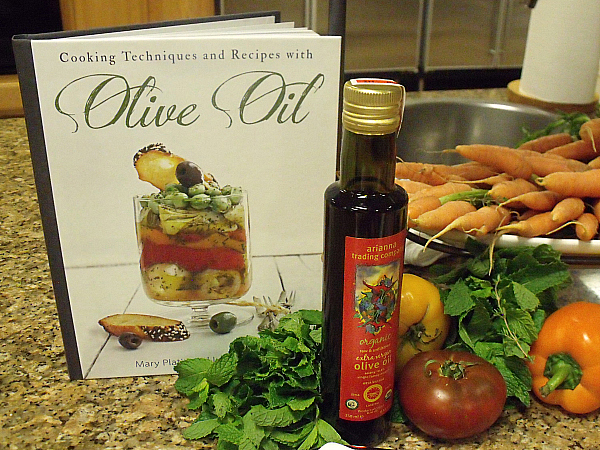 Cookbook launches at Melissa's Produce are always fun and delicious. This one was also especially informative thanks to Mary Platis and Laura Bashar, the authors of Cooking Techniques and Recipes with Olive Oil. George Menzelos from Arianna Trading Company was also on hand to share his knowledge.
Before the event, I thought I knew enough of the basics about olive oil and have been using it regularly. Now, I know that there is a whole lot more to learn to get the health and flavor benefits of extra virgin olive oil. Here in the US, there are a whole lot of misconceptions that cause us to unknowingly sabotage our olive oil efforts.
Here are a few of the tips that I picked up.
Extra Virgin Olive Oil is what I want – No blends or light versions that have synthetic fillers
Olive Oil needs to be fresh – Something that has been sitting on a shelf for years is not the same. Much of the oil that we consume here in the US is actually rancid.
Olive Oil is seasonal – Olives harvested at different times of the year have different tastes. I happen to prefer Fall and Winter olives. Others may prefer Spring.
Oil should be purchased/stored in colored, not clear, glass and stored away from heat – Sunlight and flourescent lights degrade the oil.
You'll want to pick up the book for more details. In addition to the olive oil basics, there are more advanced techniques and a wonderful assortment of recipes, including the ones below that were served at the event. The Baby Beets and Brussels Sprouts Salad was my personal favorite.
Mediterranean Vegetables in Olive Oil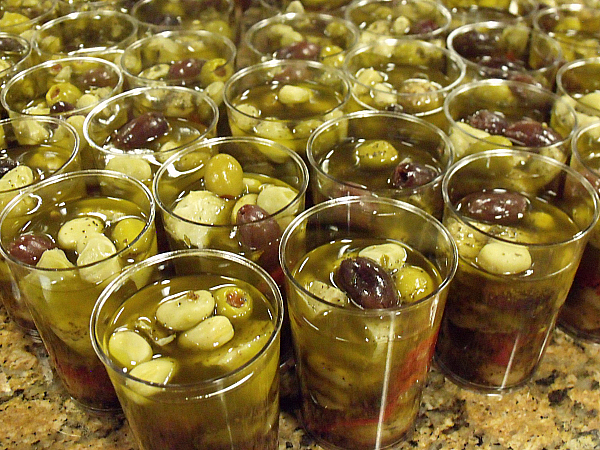 Baby Beets and Brussels Sprouts Salad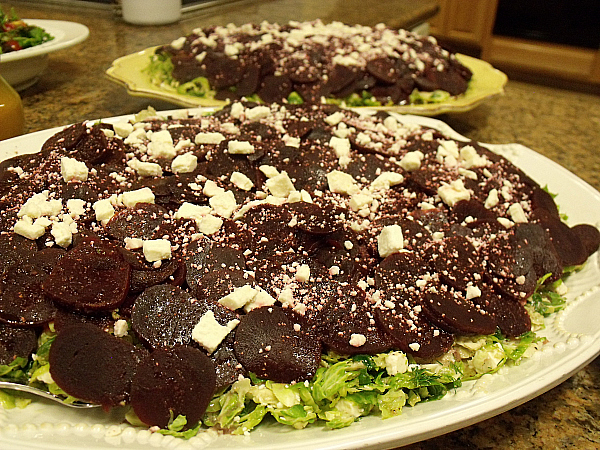 Chicken Kabobs with Cucumber-Mint Barley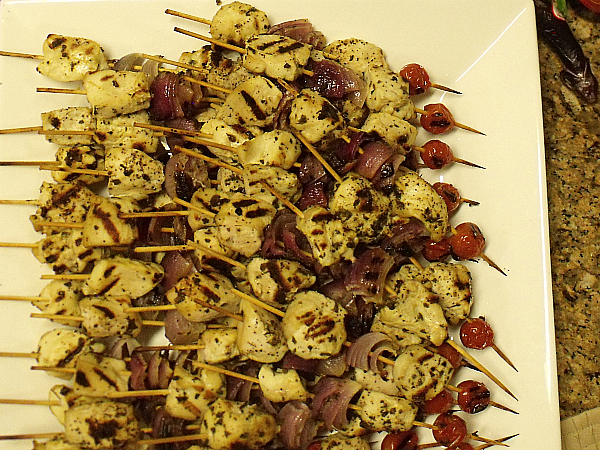 Roasted Baby Carrots with Thyme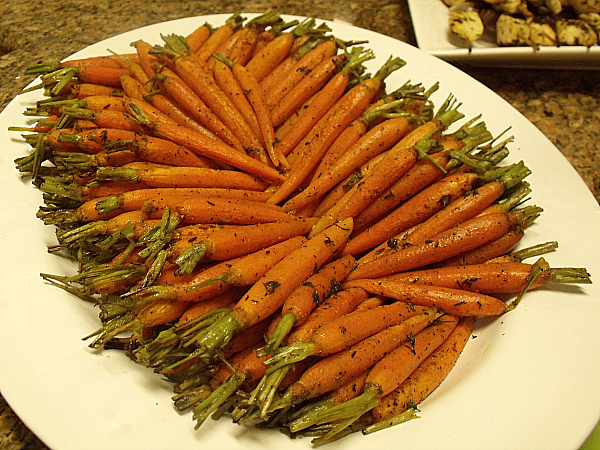 Garden Salad with Citrus Vinaigrette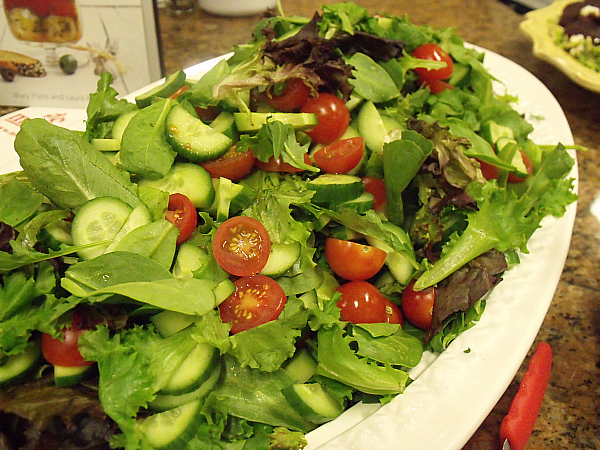 Dark Chocolate Olive Oil Cupakes with Strawberries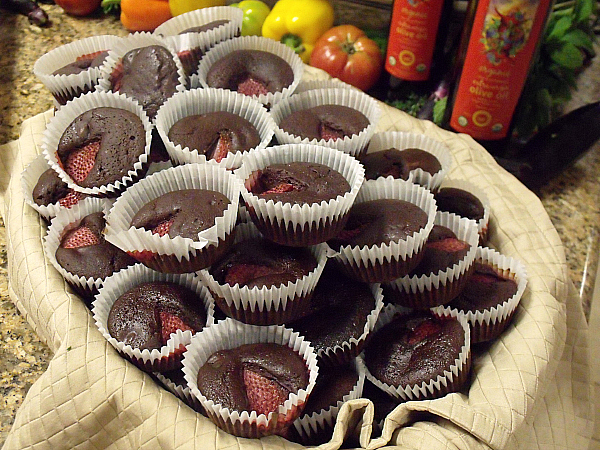 Cooking Techniques and Recipes with Olive Oil

by Mary Platis and Laura Bashar
isbn 9780989328920
Pub. date April 2014