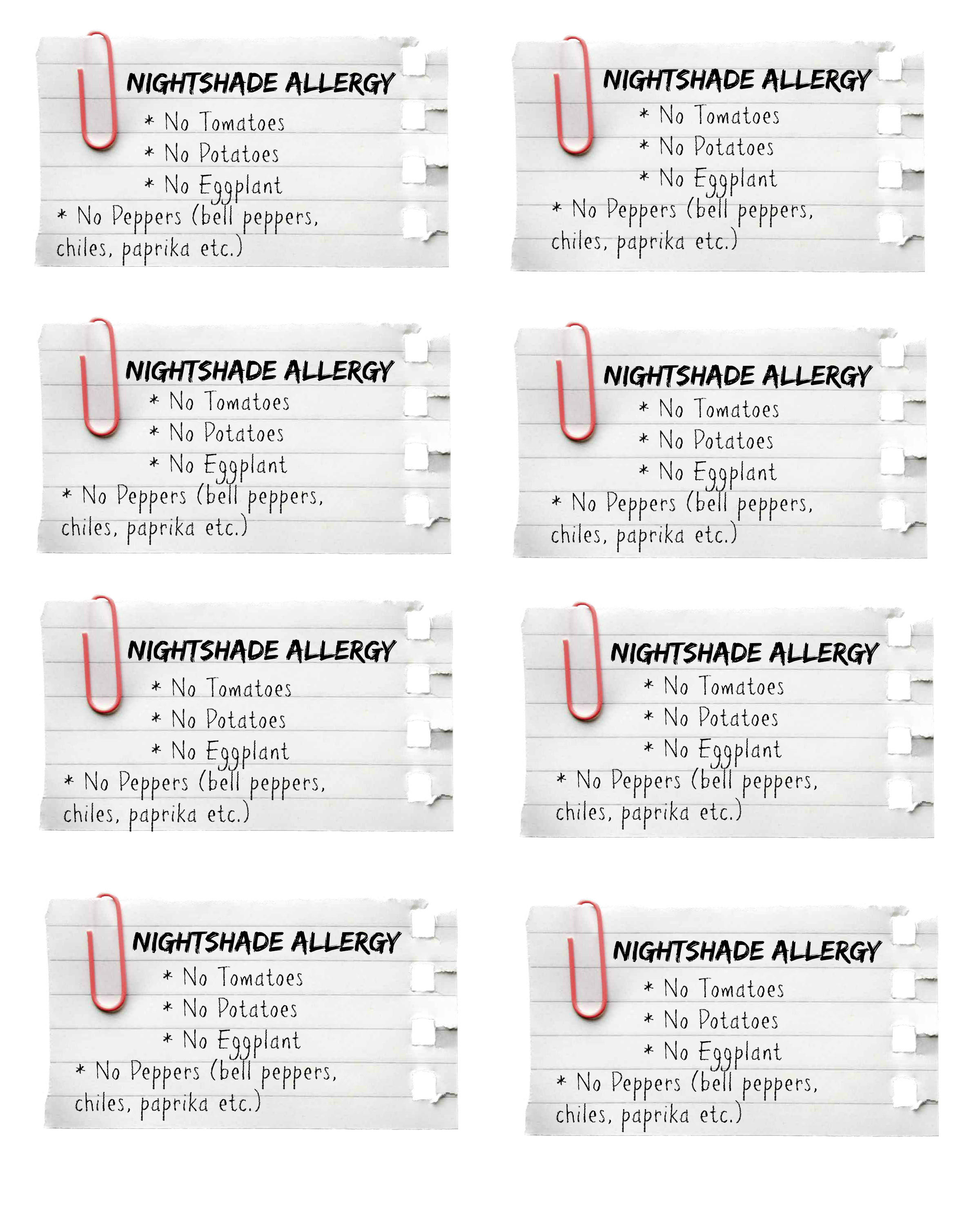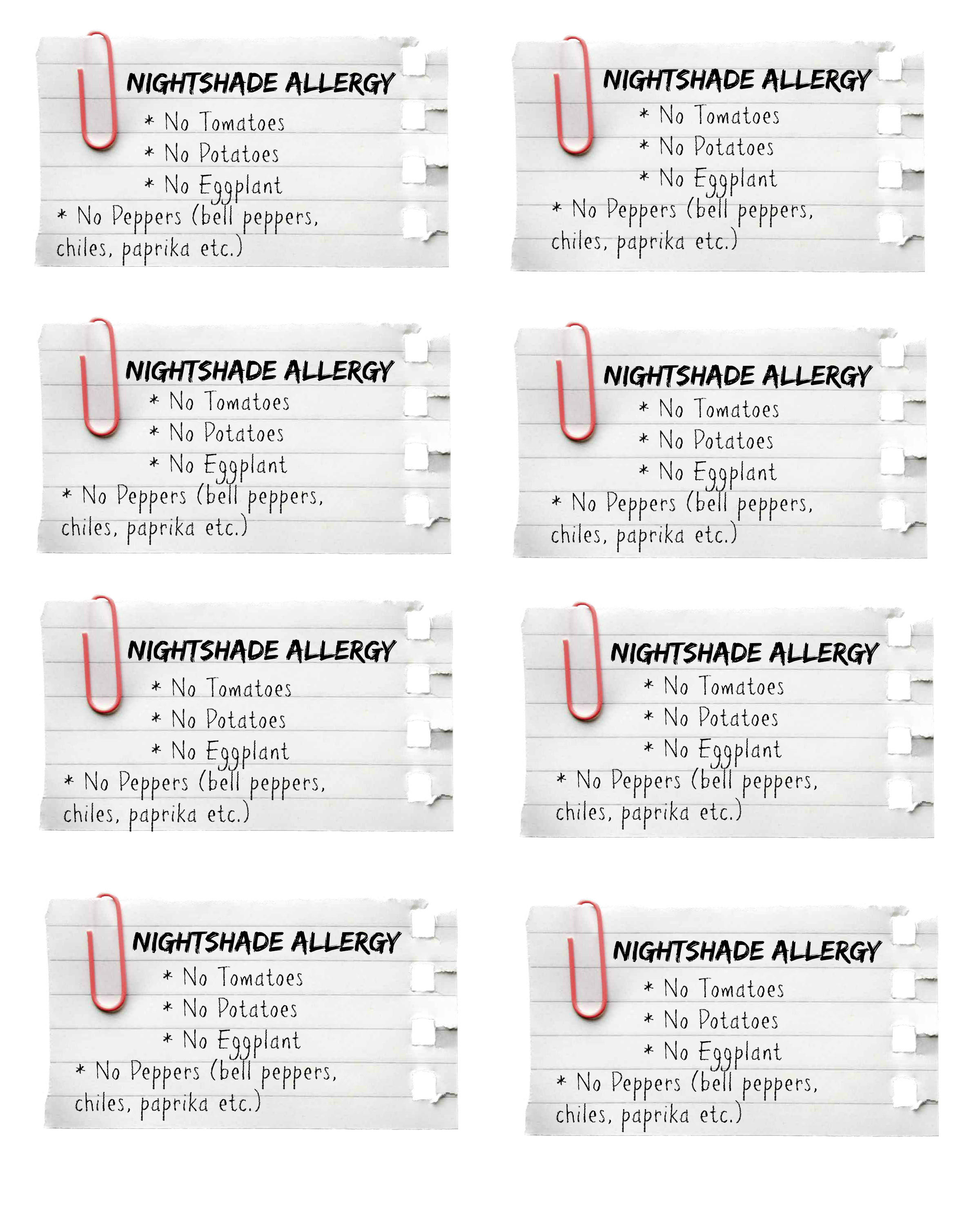 Click HERE to download the free printable nightshade allergy cards, so you can make eating out a little easier. Print on regular copy paper or on card stock.
When I'm at home, my nightshade allergy isn't a problem. I have no problem avoiding problem foods when I'm the one doing the cooking and shopping.
However, when I go out to eat, which I love to do, it isn't so easy.
I don't like being a difficult diner, but I really do need to know what's in the food that I eat.
It's much better for me to make it clear upfront, than to send back a meal or suffer the consequences due to an unexpected ingredient.
A nightshade allergy can be confusing for someone who isn't familiar with it, so I created these cards to help make it easier when dining out.
Following are the top four foods that people who are sensitive to nightshades need to pay attention to.
Tomatoes
Potatoes
Eggplant
Peppers
This isn't the complete list of nightshades, but these are the ones that I most commonly run into at restaurants.
I hope this printable pdf makes it easier for you, so that you can eat out safely more often.
Check out my other vegetarian recipes, so you can get more nightshade-free kitchen inspiration.