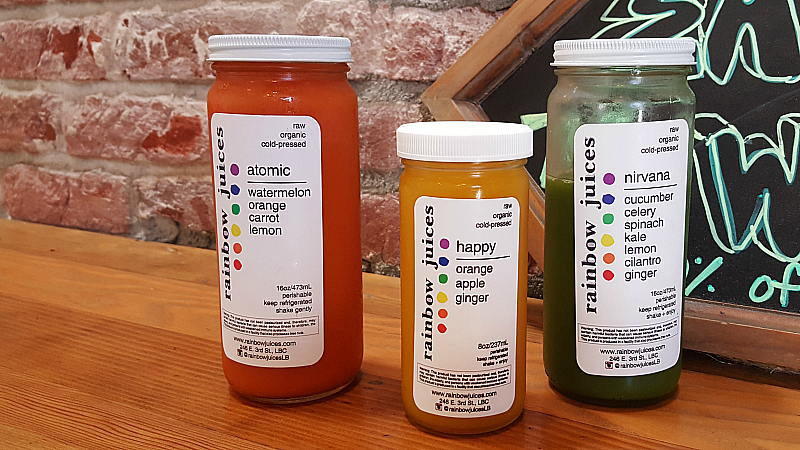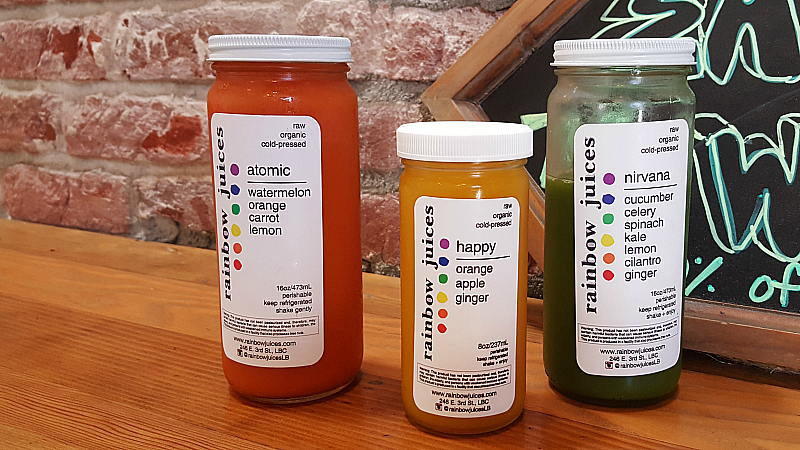 Do you juice? I'm not a daily juicer, but do appreciate a good, healthy dose every now and then. It was great to visit Rainbow Juices Long Beach, so I could get a tasty serving of fresh fruits and vegetables.
Rainbow Juices serves up fresh juice cold pressed from organic ingredients. It's bottled, so you can quickly grab what you need to enjoy on the go.
If you're looking to do a juice cleanse, they can help with one of their regimens. Or you can purchase individual bottles based on what you're in the mood for.
I had a simple blend – Happy Juice. It contains orange, apple and ginger.
All three flavors are noticeable, but nothing is overpowering. This is a great choice for those of us who aren't fans of strong 'green flavors' in our juice.
The small size was perfect for me for a pick me up. If I were using this as more of a meal, the large would be a good choice.
Rainbow Juices is a great place to pop in for a juice or to stock up with juices to drink throughout the day.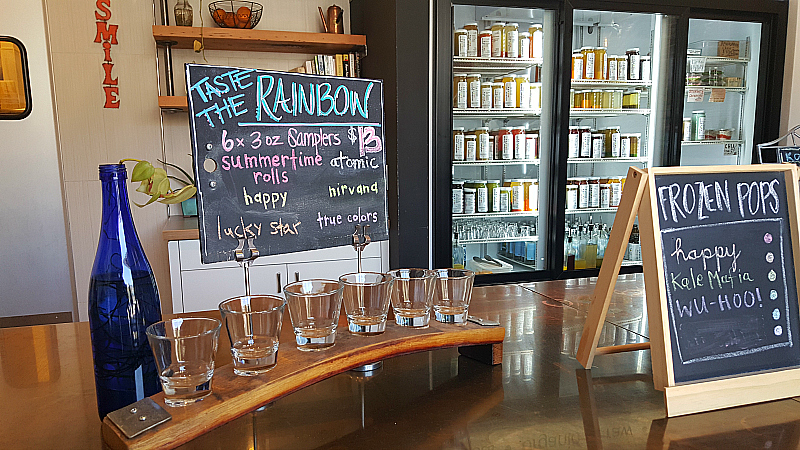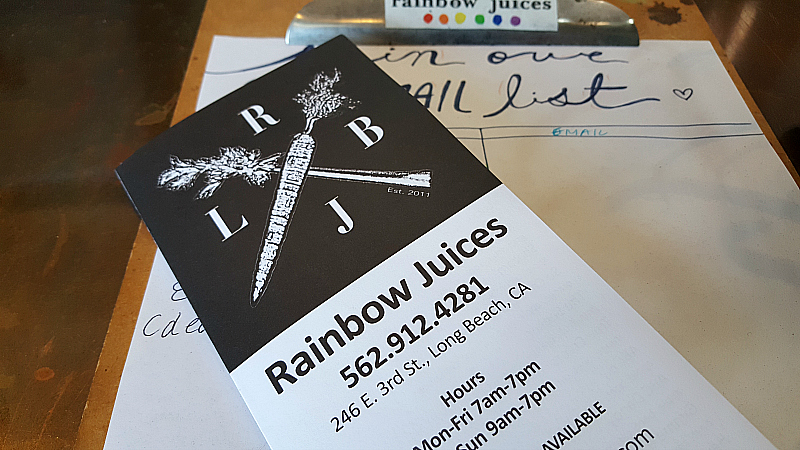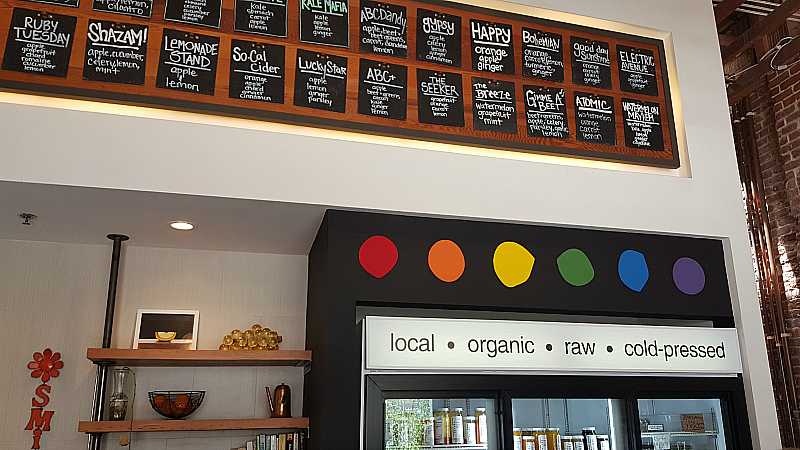 Rainbow Juices
246 E 3rd Street
Long Beach, CA 90802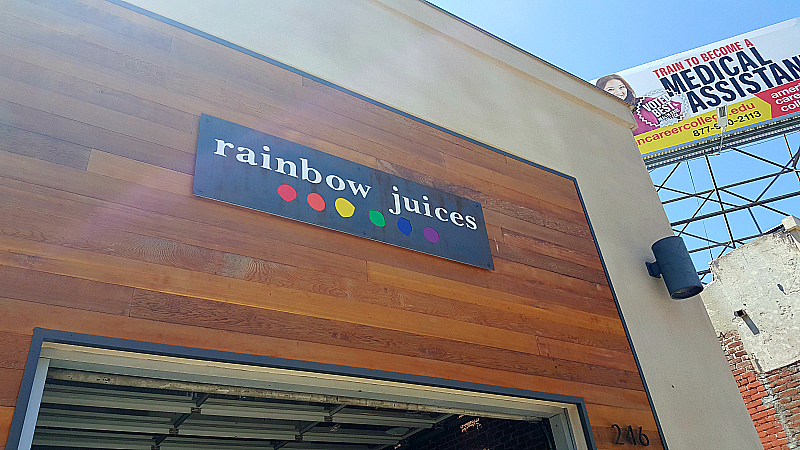 Check out my other food travel articles, so you can plan your next adventure.
Then, take advantage of these great Long Beach hotel deals. This is a wonderful city, since there are so many fun things to eat, see and do.